Today's unit: Elephants
First event of the day was reading books – this lays the foundation for all projects that follow. Grammy read while I Googled elephant activities.
We went on an elephant walk, doing things that elephants might do – like "eating" leaves, picking up "heavy" logs, helping the baby elephant (Flora) and listening for other elephants in the jungle (you should have seen the surprise on their face when they heard another elephant – Aunt Katie – trumpeting from a distance). We also decided that elephants probably throw rocks in the pond and catch tiny frogs.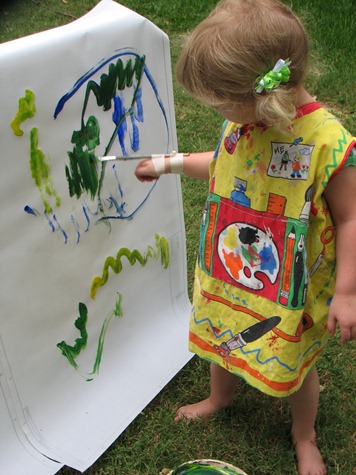 We read a book about elephants that paint. We mimicked this by taping a paint brush on the back of  their hand.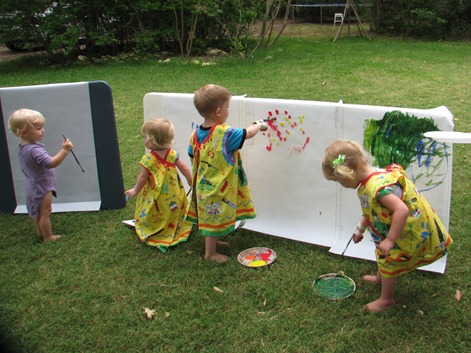 A table on its side made a great easel!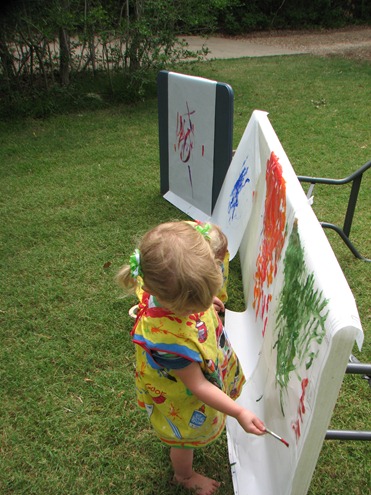 Ivy, my artistic child, worked on her masterpiece long after the others were finished.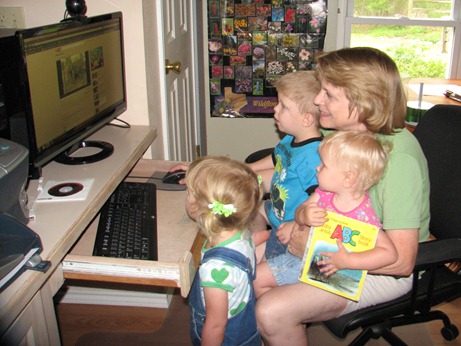 After cleaning up a bit, Grammy found some videos of elephants on Youtube while I made biscuit dough. They watched baby elephants playing and swimming.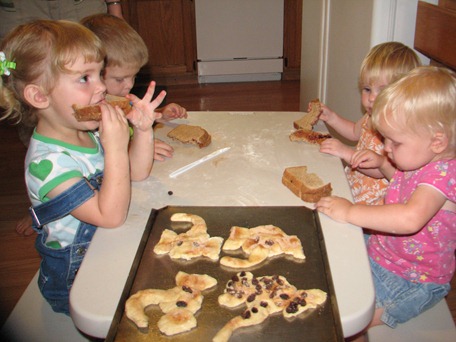 Elephant biscuits were made and enjoyed as a yummy treat at lunch (after finishing your sandwich of course!)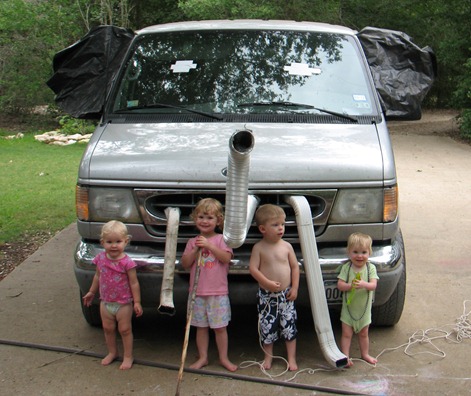 After naps, Dad and I rigged the gray van to look like an elephant (Katie's idea). Ivy was the one that remembered an elephant needed tusks!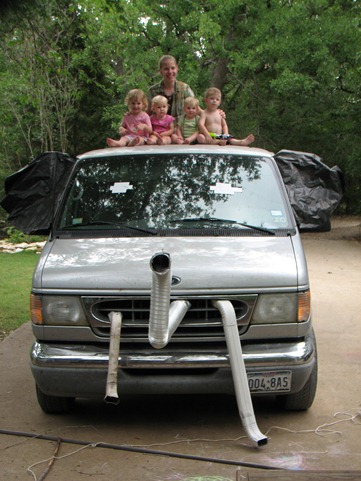 We briefly rode the elephant…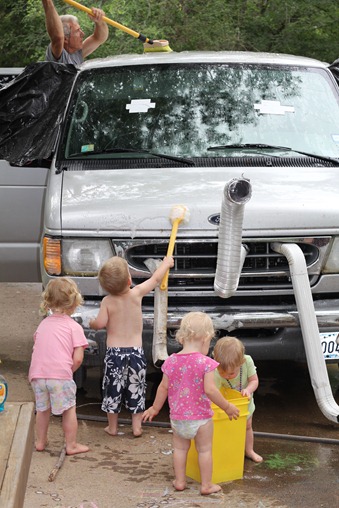 Then gave it a good bath!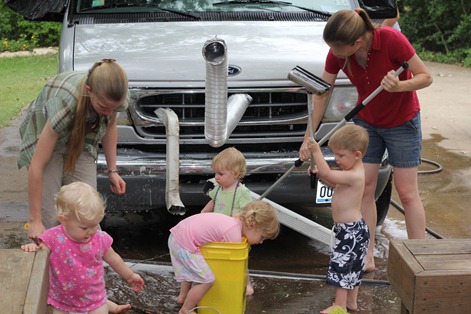 This was a big task so a few big people joined in.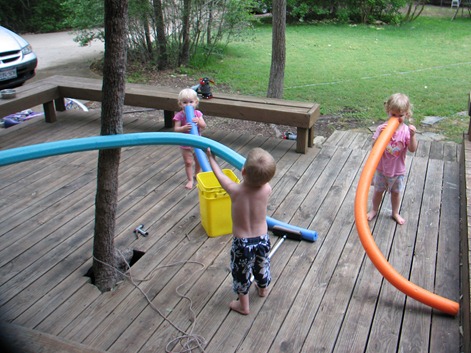 Papa (my Dad) put away the cleaning supplies and hit upon some elephant trunks. Wish you could have heard the elephant calls – I think it would have started a stampede!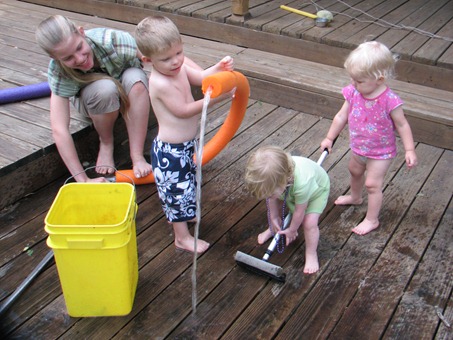 Aunt Katie makes the trunk spray water! Flora harkens back to Pirate camp and swabs the deck.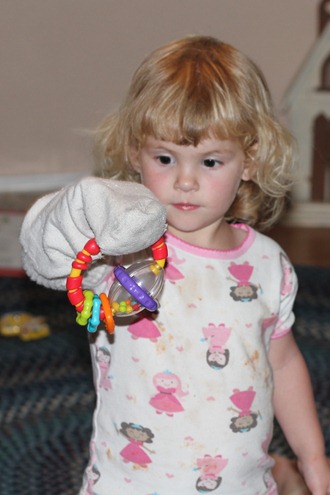 After bath time and a good dinner, we finished off the day by picking up toys with our "trunks" (socks on the arm).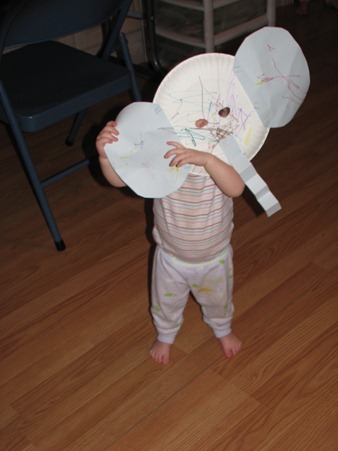 And dancing to Saint-Saens "L'Elephant" while wearing our elephant masks.