2020
You are browsing the archive for 2020.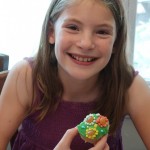 By amy on July 10, 2020
Ivy's birthday was coming up and we planned to take a family trip to play in a river. However, the latest COVID crackdown closed the areas we had planned to enjoy. This left us without a plan just a few days before her birthday. Perfect for a surprise! Since she didn't expect a replacement plan that […]
Posted in Family News
By amy on April 27, 2020
Ace Joseph Cahill The first initials of our children form an acronym. We started with the intent to spell "Life is good" but changed that when our first "O" became an "R" with our 8th child Ryder. With a "GR" to go on, we finished out the acronym out with Ace's name to make "Life is […]
Posted in Family News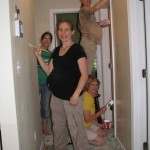 By amy on April 25, 2020
Finished school. Weeded garden. Painted high traffic areas. Installed Lance's bees in our new hives. Family outing at a park. Feeding turtles at same park. Washed the cars and cleaned the house. Countdown is complete. We're ready for a new baby!!
Posted in Family News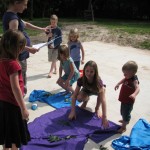 By amy on April 13, 2020
It's been a few years since we did the Easter Path and it's one of my favorite ways to re-live the story. My original thought was to share it with the neighbor kids but quarantine had us keeping it to ourselves. We ran through it twice – once with me when we set it up, […]
Posted in Family News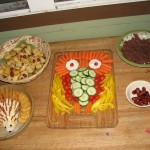 By amy on April 8, 2020
We have two birthdays in March and while the Spy Party came just in time to miss everything closing down, Eden wasn't quite so fortunate. The original plan was to go to the zoo – but the zoo closed. So thinking along that same line we did a forest animal tea party. Now, we do […]
Posted in Family News