Browse:
Home
/
Family News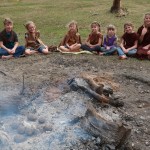 By amy on February 21, 2021
Several weeks after "the big snow," we were enjoying balmy spring weather by taking our school outside – campfire cooking in several styles used by the Native Americans. (but that's another post for another time) My sister mentions that snow is forecast for the next week. I figure it's just wishful thinking by the weatherman, […]
Posted in Family News | 2 Responses
By amy on February 21, 2021
I used to tell my friends, and then my children, snow just doesn't happen where we live. Well, this winter changes that! Apparently every 80 years or so, our area does get cold and this winter happened to be that time! The first snow happened in January, which I wanted to blog about but just didn't […]
Posted in Family News | 1 Response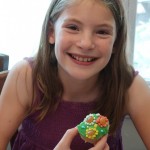 By amy on July 10, 2020
Ivy's birthday was coming up and we planned to take a family trip to play in a river. However, the latest COVID crackdown closed the areas we had planned to enjoy. This left us without a plan just a few days before her birthday. Perfect for a surprise! Since she didn't expect a replacement plan that […]
Posted in Family News
By amy on April 27, 2020
Ace Joseph Cahill The first initials of our children form an acronym. We started with the intent to spell "Life is good" but changed that when our first "O" became an "R" with our 8th child Ryder. With a "GR" to go on, we finished out the acronym out with Ace's name to make "Life is […]
Posted in Family News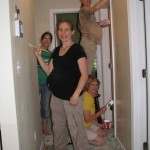 By amy on April 25, 2020
Finished school. Weeded garden. Painted high traffic areas. Installed Lance's bees in our new hives. Family outing at a park. Feeding turtles at same park. Washed the cars and cleaned the house. Countdown is complete. We're ready for a new baby!!
Posted in Family News