2018
You are browsing the archive for 2018.
By amy on May 13, 2018
Last week I was working with some photos from another time in our family and came across this Mother's Day video. I thought I'd re-post it just to show a window of time in motherhood. Funny thing is….those same things still happen around here, just done by a different set of kids! And motherhood marches […]
Posted in Family News | 1 Response
By amy on April 29, 2018
In March, we were privileged to celebrate the 6th birthday of our Eden girl! Since we were currently reading the American Girl books for "Molly" we had a party with our co-op group on that theme. The cake is like the one Molly had in the book. We played some of the classic school […]
Posted in Family News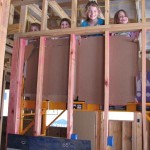 By amy on March 18, 2018
Each birthday that comes around is highly anticipated. Lance asked if he could have the day off of school and I said yes – good thing, because he was so excited he couldn't concentrate anyhow! s Lance had some very specific ideas for his birthday cake. He wanted gummi worms coming out and people shooting […]
Posted in Family News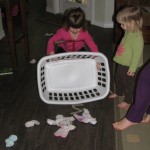 By amy on February 6, 2018
Our return to school from the Christmas holidays has gone fairly well. The first week in January, pre-school had a snow theme with the book, "Katy and the Big Snow." The book is about a snow plow that clears the city roads after a big snowstorm. My sister came over most days to help so […]
Posted in Family News
By amy on February 3, 2018
The kids find out if they are having a brother or sister!
Posted in Family News