After taking pictures in the flowers, since we were already "out and about" we decided to go and have lunch with Daddy.
The kids LOVE going to see Dad at work, and can even pick out his building on the horizon as we drive around town (it's a tall building).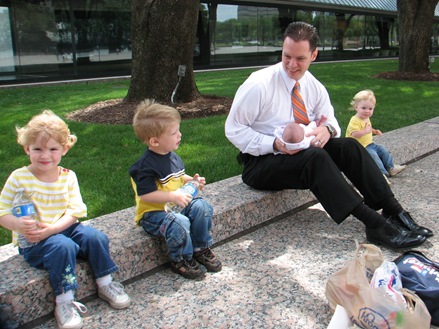 We crossed the sky bridge from the parking garage to the building, avoided the escalator (I decided too many kids to make it safely) rode the elevator, visited with the receptionist, found Daddy, showed off the baby to a few co-workers, got Daddy's lunch and went outside to eat. A strong wind picked up as we sat down, just to make things interesting.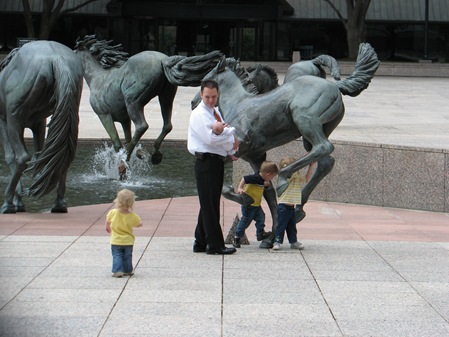 After eating, Daddy helped the kids explore the horse statues.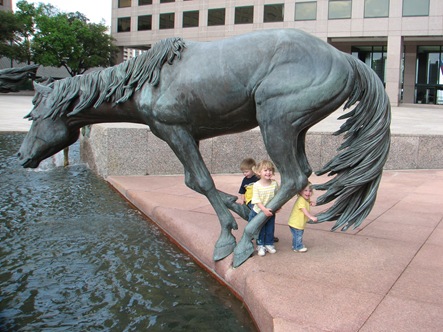 This is so much fun!!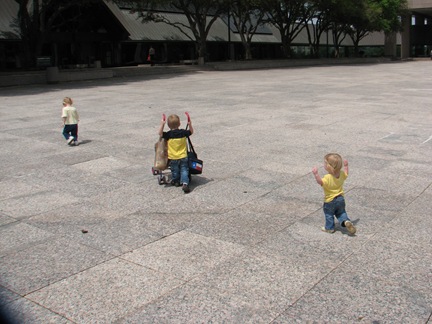 The kids traverse the plaza while mom and dad follow and chat about the day so far.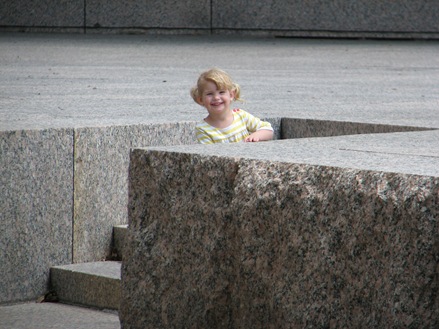 Ivy peeks up from her hiding place.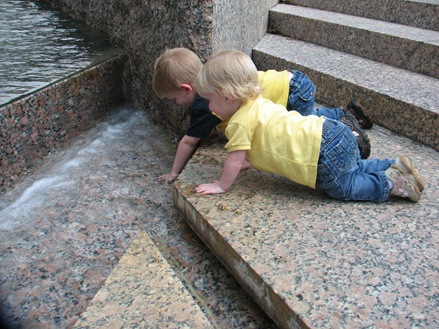 Lance and Flora test the water.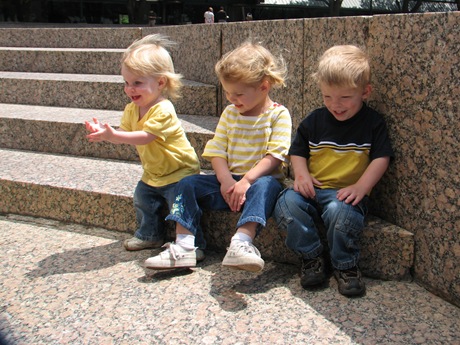 A fun, windy time with Dad. I'm glad the kids can visit and get a glimpse of the way their Dad works. He does such a good job providing for us and loving us. Thanks Daddy!!