Ah summer, a break in the pace of life, a time for family, fun, independence and of course, library reading programs! Here's a random assortment of big moments and small ones from July: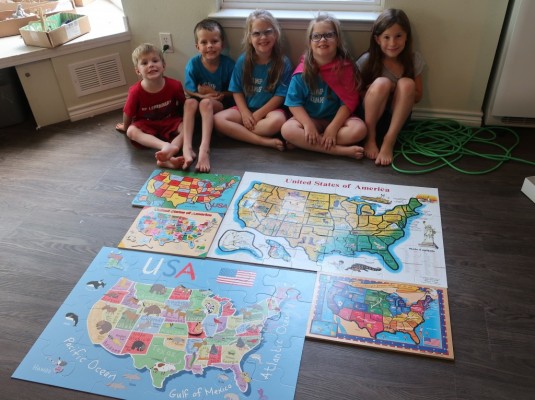 Independence Day was celebrated with cousins on my side of the family and a puzzle working competition with all the US puzzles we could find.
After BBQ and swimming, Uncle Brian provided lasting memories with a home fireworks show.
We enjoyed more family time the next weekend with Cahill cousins
.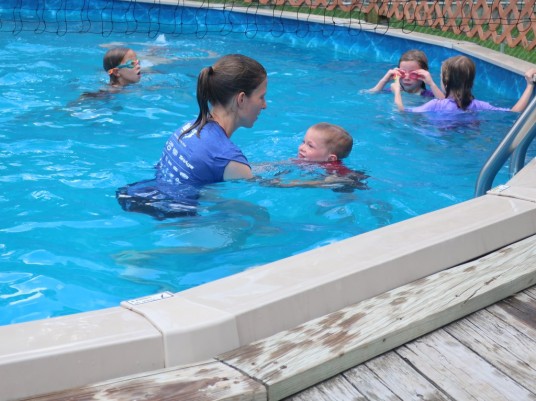 We spent a lot of time in the pool! Ryder (4) worked on learning to swim. He is very methodical about the whole process and it's quiet enjoyable to assist him in reaching his personal goals
.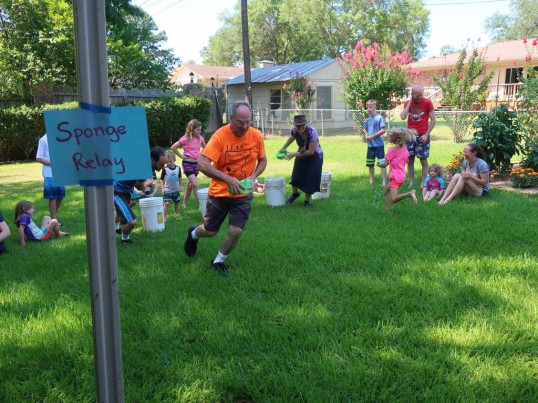 A family fun night for Father's day gave us the idea for playing minute-to-win-it water games. We split into teams of all ages, mixing up the families.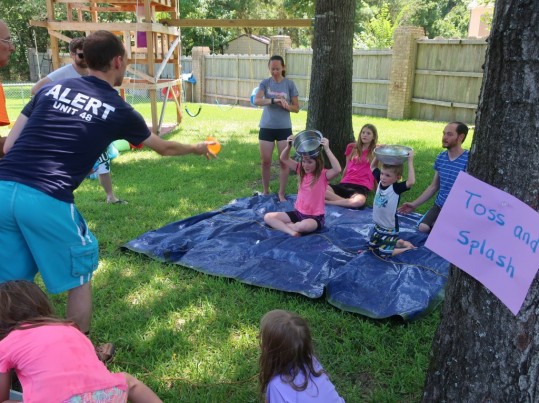 Each team member could participate or sit out a round, depending on the game.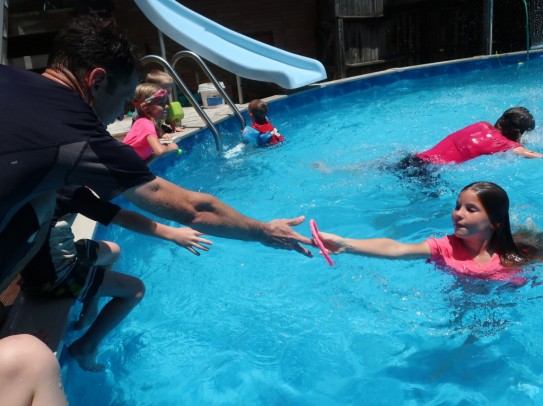 Very flexible and lots of fun! The heat keeps us inside most of the day but we venture out as the sun goes down, often staying out until dark
.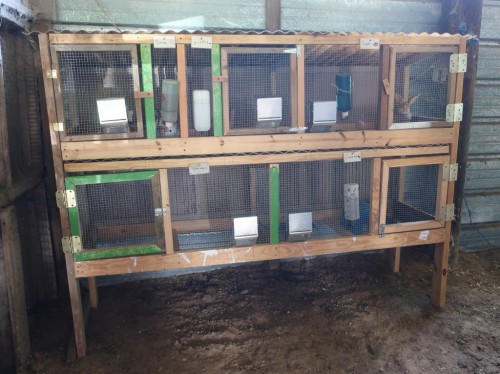 Several new rabbits left us needing more cage space. Ivy and I spent many of those evenings working on this double decker hutch.
A slanted roof panel under the top cages protect the bottom pens and deposit waste at the back. I got this idea from our visit to The Ark Encounter.
A cool breeze inspired kite flying one evening. I was able to stop and watch for a while, enjoying their exuberance.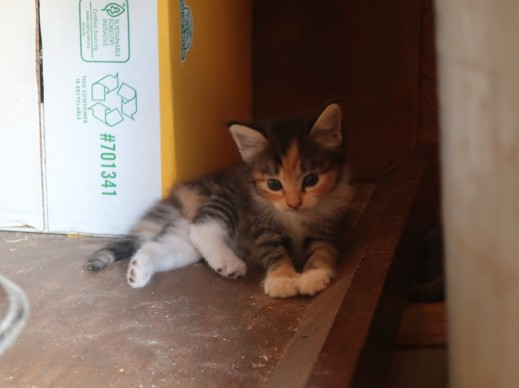 The current litter of kittens make for evening entertainment as well.  The simple pleasures in life.
Two community events provided a change of pace during our days and were enjoyed by all.
The Chemistry Road Show was hosted by the library reading program and included about 30 different experiments!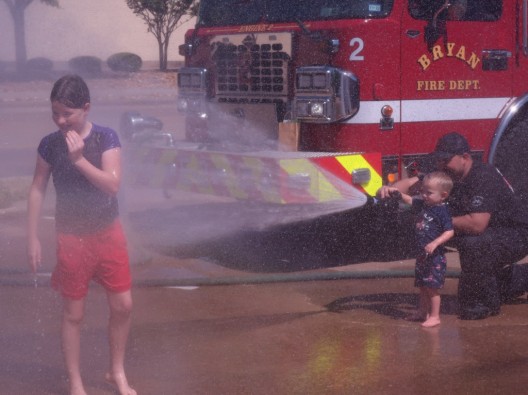 A fundraiser for foster work included a hosing down by the fire engine – what a great idea!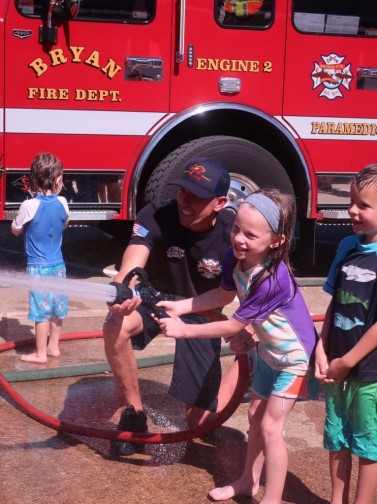 I really think the firemen had just as much fun as the kids! Happy July!