Lance is turning 12 on Friday, but fortunately we celebrated early – just before everything shut down.
This year was a Spy theme thanks to the upcoming Camp Grammy.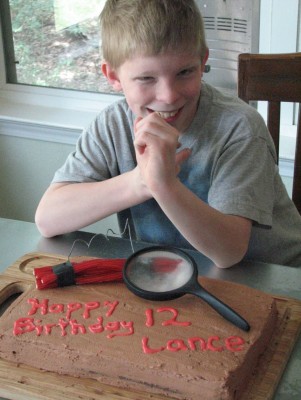 The activities centered on diffusing "bombs" so he had "dynamite" on his cake.
The party started with a laser maze, but I didn't get any pictures before it was mastered and deactivated (destroyed).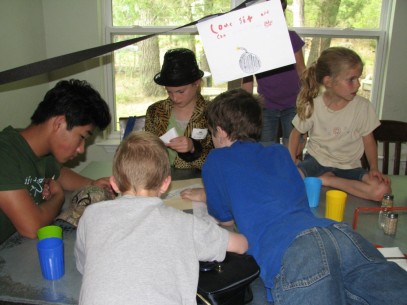 I had just purchased an escape room app where you print out puzzles and solve for codes to type into the app and diffuse a 'bomb.'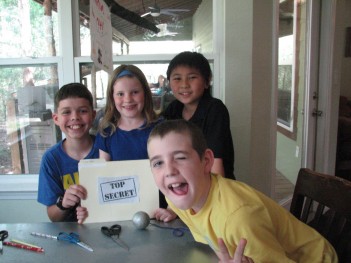 Team 'Confidential' and team 'Top Secret' raced against the clock and each other to solve codes the fastest and deactivate the bomb threat.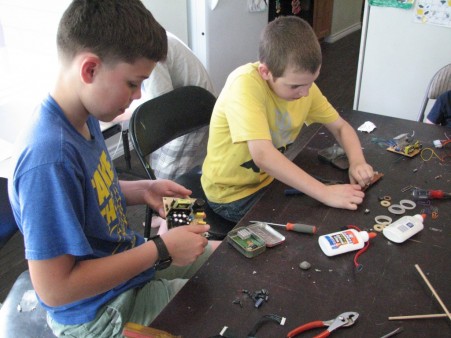 After warming up their minds with puzzles they moved on to a bomb building project.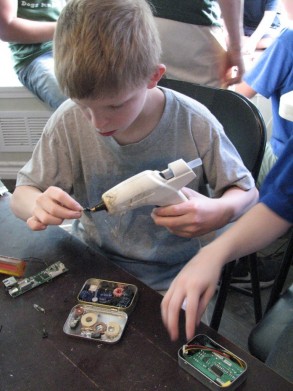 Old computer parts and random items were available to hot glue into Altoid tins. This was a huge hit and every kid made sure they took theirs home with them.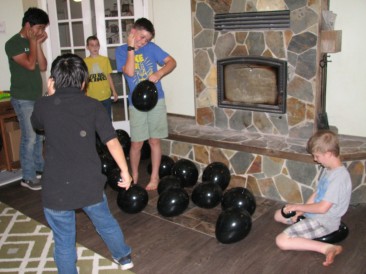 Lastly they 'detonated' balloons that had gold wrapped candy inside – successfully foiling the bad guys and recovering the lost treasure.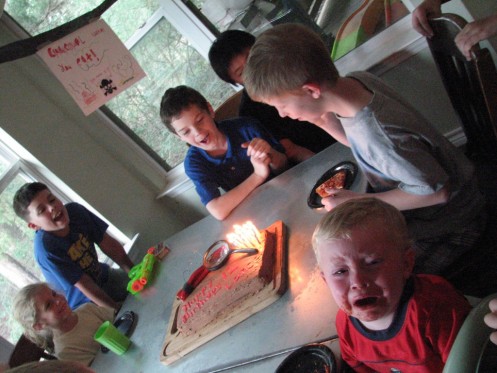 We ate pizza and cake then released everyone to run off steam outside. Ryder was not a fan of fire and loud singing.
Looking ahead to spy camp, we gave him walkie-talkies which were quite popular and have seen a lot of use since.