We have two birthdays in March and while the Spy Party came just in time to miss everything closing down, Eden wasn't quite so fortunate. The original plan was to go to the zoo – but the zoo closed. So thinking along that same line we did a forest animal tea party.
Now, we do have the advantage of living on the same property as our cousins – so between them and our own 'party sized' family, we had plenty of people to celebrate.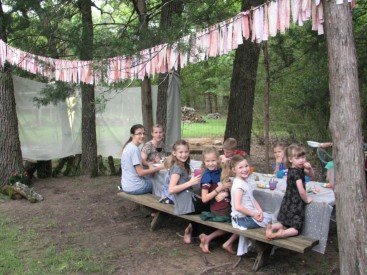 We made a woodland home area to play and have our lunch.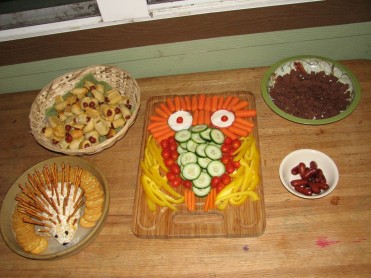 Forest themed food was hedgehog cheese ball, pig in the blankets, owl veggie tray, teddy grahams (bears) and ants on a log (not pictured).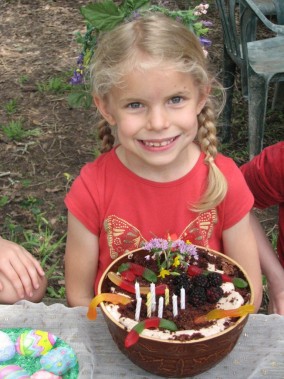 Eden chose a "dirt" cake with gummy worms!
We painted little birdhouses then did a nature scavenger hunt, collecting items that we used to decorate the houses.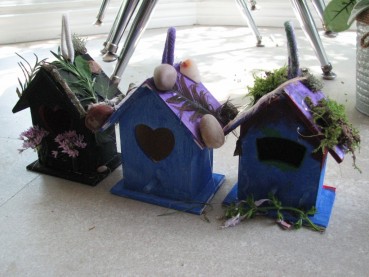 They turned out pretty cute! This is Eden, Iris and Skye's houses.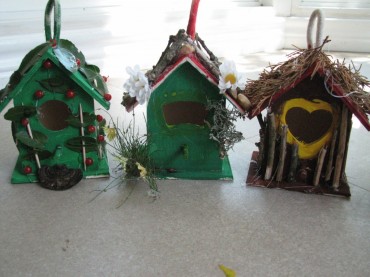 Lance, Ivy and Flora's.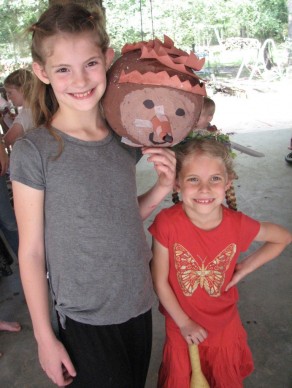 Ivy made a hedgehog pinata all by herself!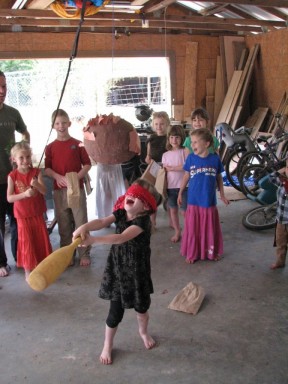 It was a big hit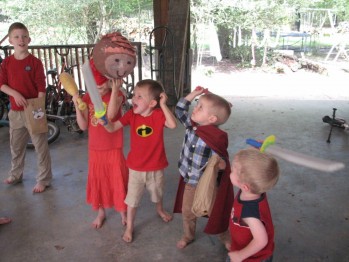 The 3 amigos take a whack at it!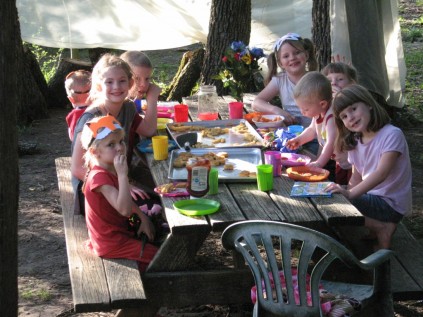 After all that fun I was tired! So the kids ate french fries and chicken nuggets for supper while Brian and I had a quiet meal on our own. A lovely day to celebrate a lovely daughter. Happy 8 years to my Eden!