Well, Summer has gone and school has begun again. While we spent more time at home over the summer, I turned my attention to projects around the house and just never got around to blogging. So here's a little recap of the last few months.
May: Skye (2) and cousin Heidi (3) shared a birthday party!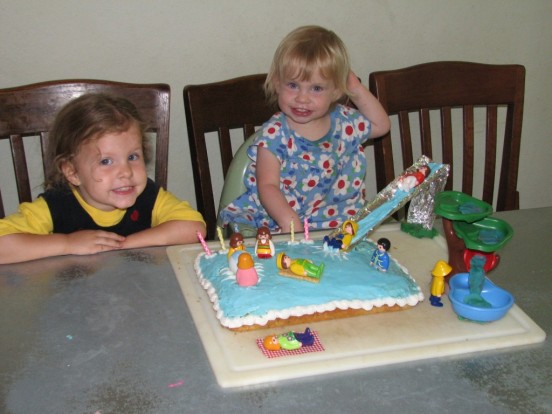 We had a water party which included a chance to play in shaving cream!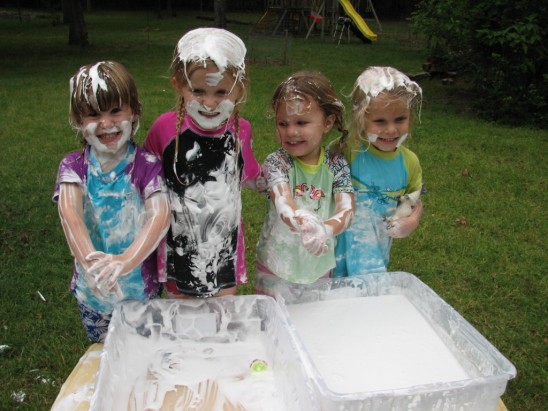 We also had a cousin trip to the Waco zoo.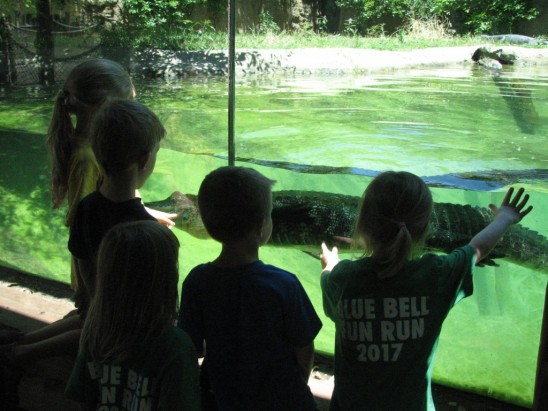 Family fun night after playing in the rain – popcorn, hot chocolate and Uno!!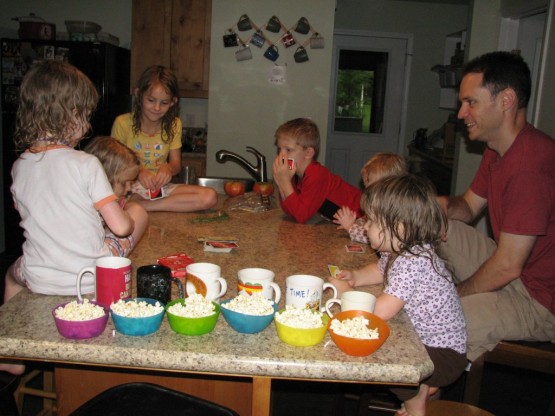 June: Camp Grammy for the girls provided old fashioned fun along with some new homemaking skills!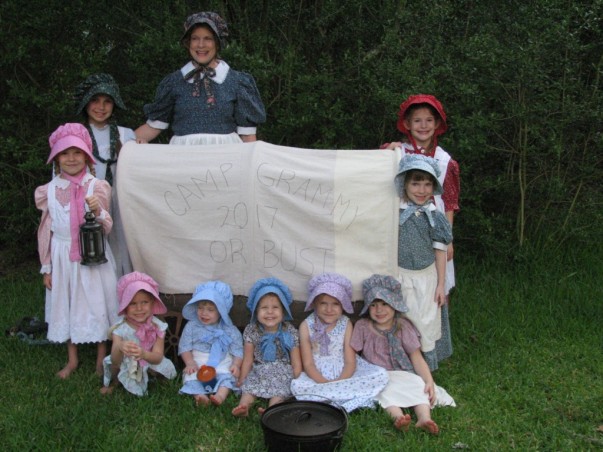 Horseback riding at a cousin's Indian birthday party.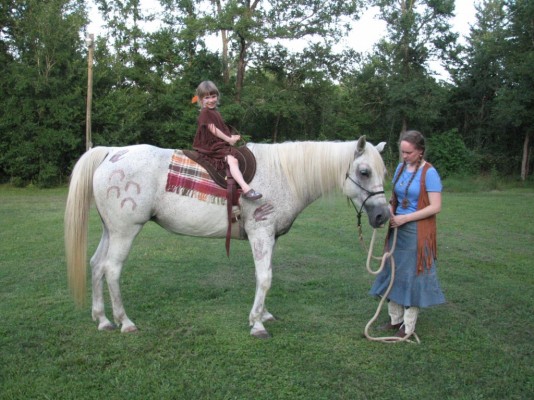 Themed weeks of summer fun – this was art week.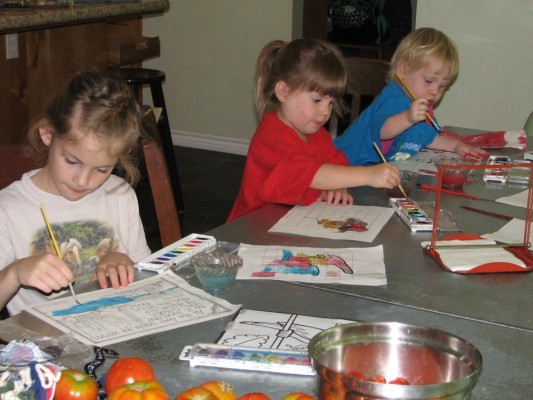 Plenty of outdoor time for this little explorer!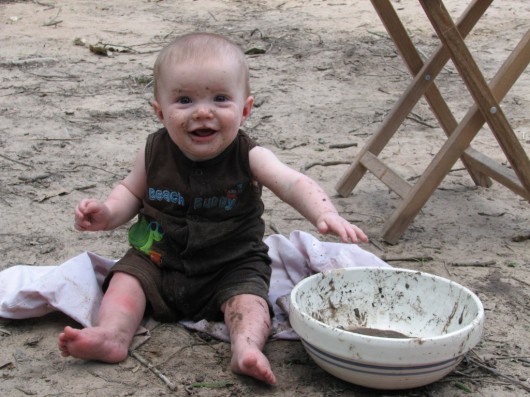 July: Boys Camp Grammy – mountain men and wilderness survival! They look a tough group, don't they?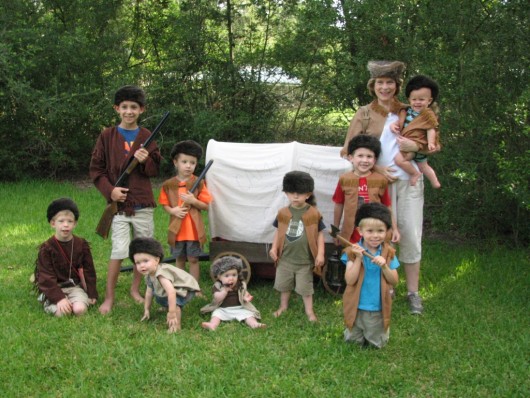 Fireworks with cousins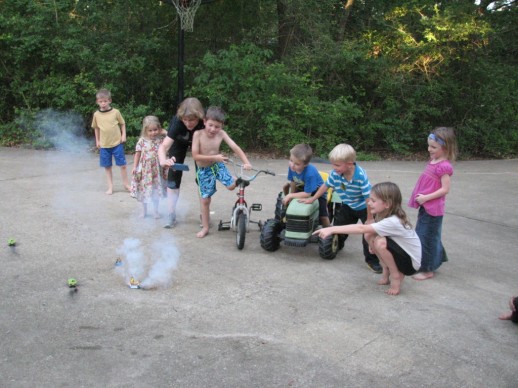 Ivy's swimming birthday party – she is 8 years old!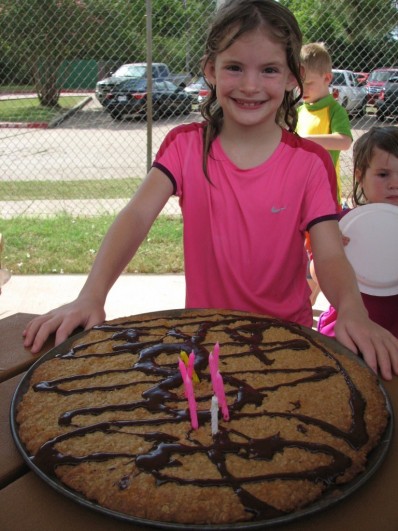 Searching for pennies in the water.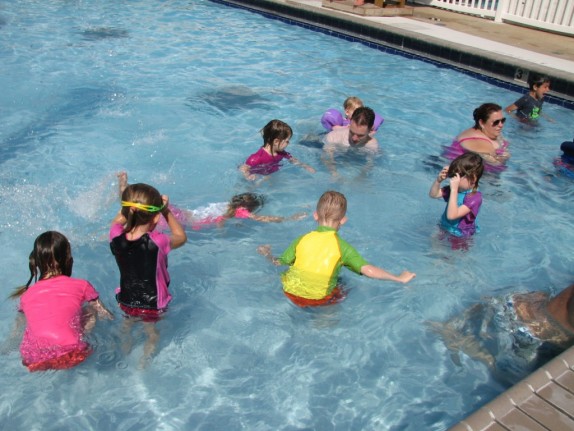 And that's probably enough for one post.
In between each event picture is just the normal rhythm of daily life in a big family. Chores, mess, laughter, trampoline time, intricate imagination games, books, fights, potty training, organizing, boo-boos, hugs, meals, "daddy's home," clean-up, and bed time.
I love watching these little ones grow strong and confident as they learn life skills and rub the rough edges off each other. It is a weighty responsibility to parent these future men and women, but God pours out the wisdom I ask for which mightily helps as we navigate their training.  Praise to Him for special memories and the stamina needed for each day.
Until next time!