Brian and I love to garden. Something about the "excuse" to spend time outdoors in the lovely spring weather even while there are other projects and chores waiting to be done inside.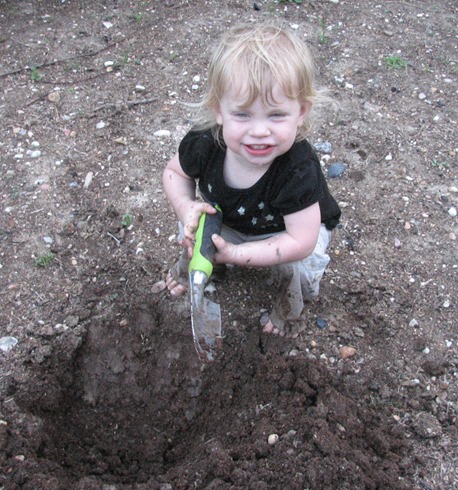 Like any good garden endeavor – all green thumbs start out as brown thumbs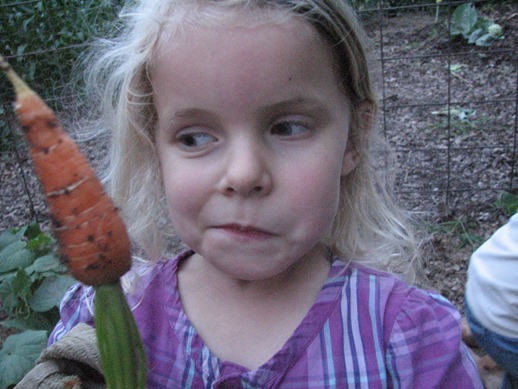 Even if we are dubious about the produce.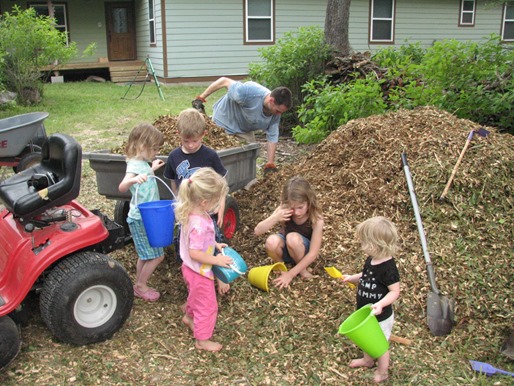 It provides opportunity to teach the children about hard work – like when the trees were trimmed away from the power lines on our street and I asked if they would dump a load of mulch in our yard.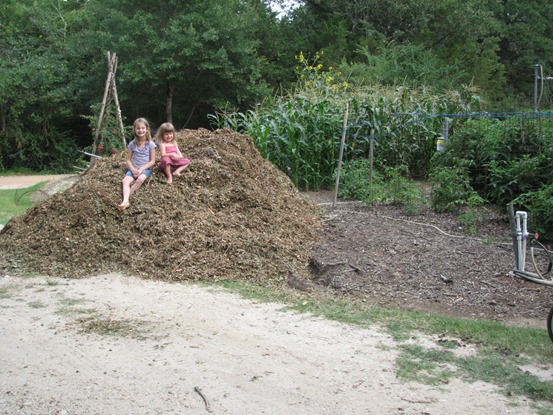 And another lesson in work ethic with a second load.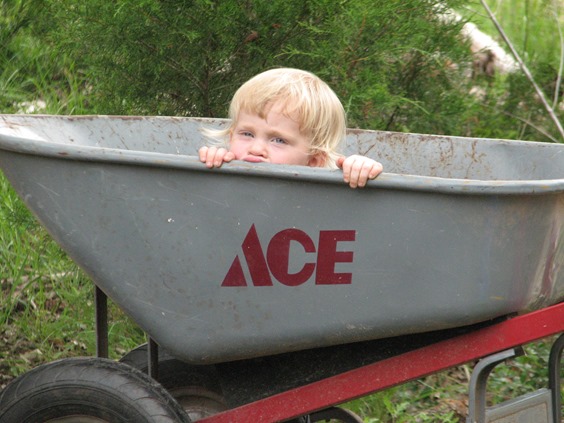 And yes, a third. The garden is now covered knee deep in mulch – no more weeding this year!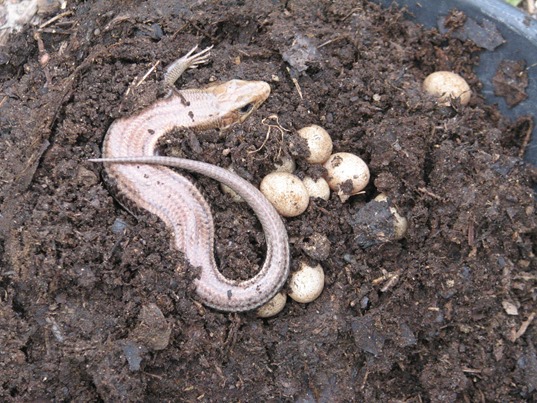 We discover amazing things – like this mother skink guarding her eggs.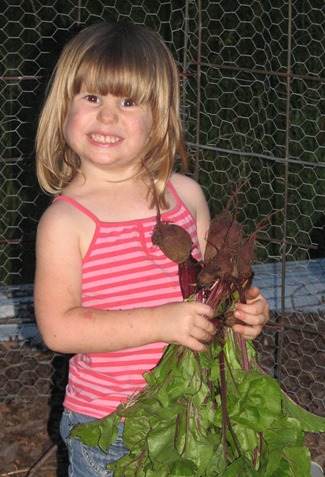 We learn to rejoice in the small things – like our entire beet crop!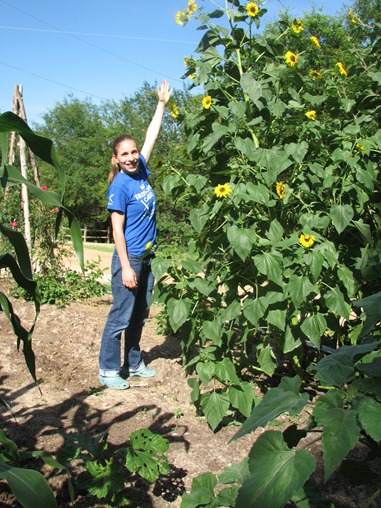 And big things – like the volunteer sunflower plant.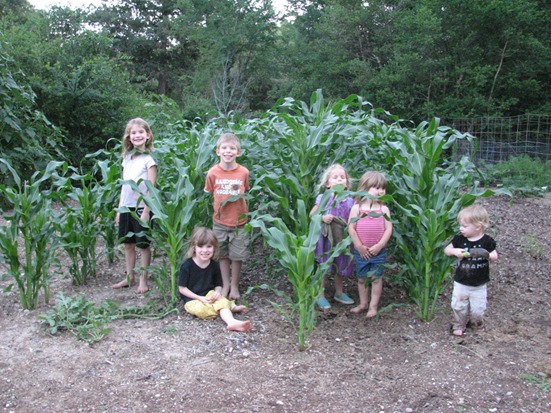 A garden gives us a chance to watch something that grows…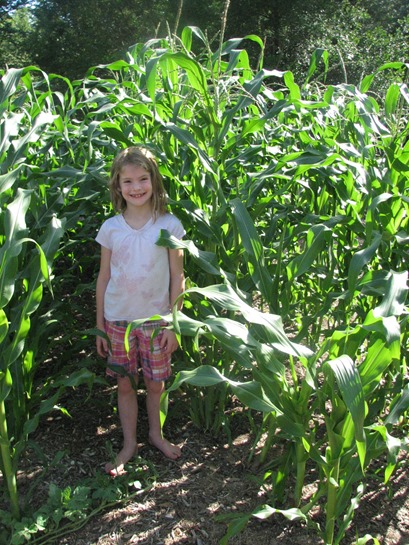 …faster than our kids! (same corn patch 10 days later).
Best of all, it tends to make vegetables a larger part of our diet by sheer desperation when we try to consume a large yield.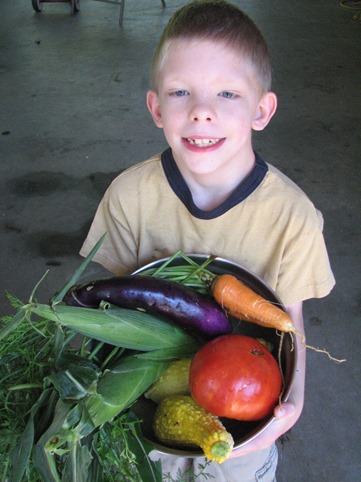 Yum!!!