Texas winter 2017 proved to be quite severe. Subfreezing temps gripped the land for two whole days, causing everyone to bundle up and sit by the fire!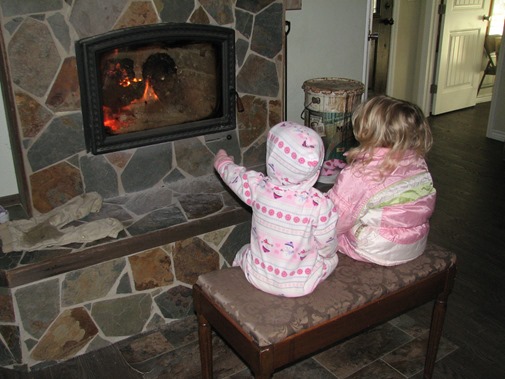 This report centers around an extremely localized ice storm that happily landed in the backyard of a family here in the Brazos Valley.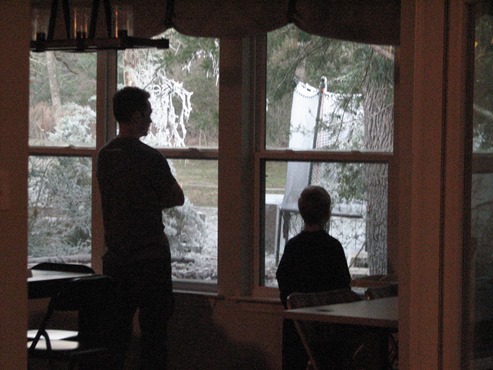 Having missed the winter of 2016 due to having a baby on that frigid night, a local father determined to take advantage of the fleeting season to make some memories for his young brood.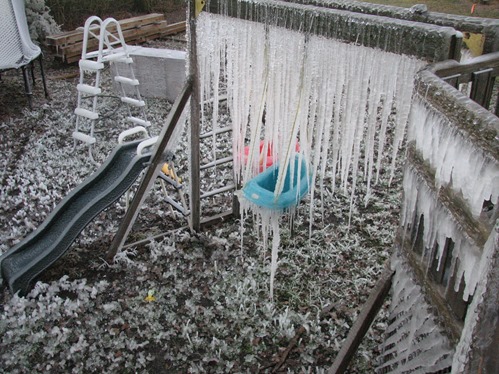 Wielding ice powers (and a sprinkler) greater than those of the acclaimed Elsa, this father created not one…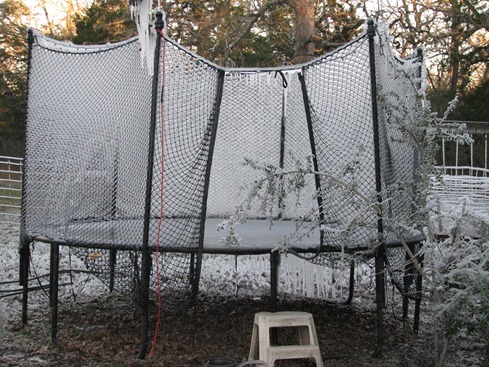 but TWO ice castles!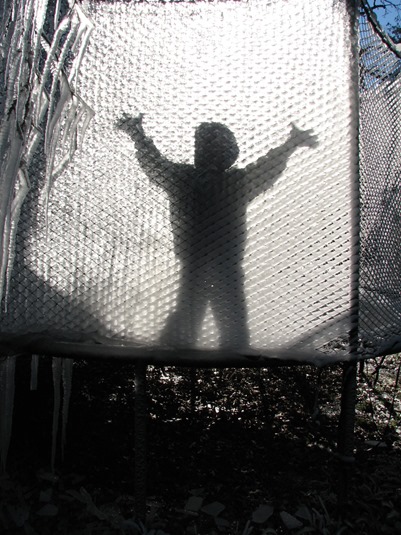 There are even reports of an abominable snowman.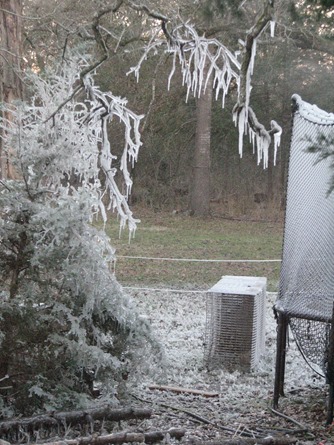 Dawn breaks over the the frozen landscape.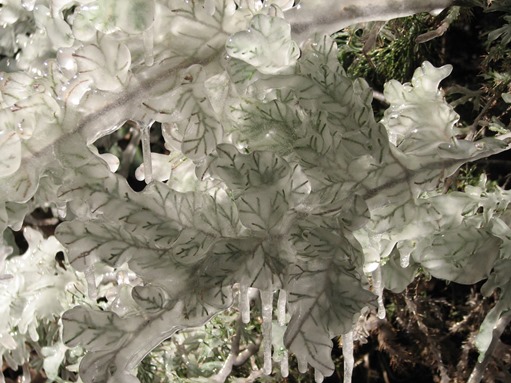 Every living thing is encased in ice. It seems the White Witch has been here, leaving a spell of Christmas-less winter behind.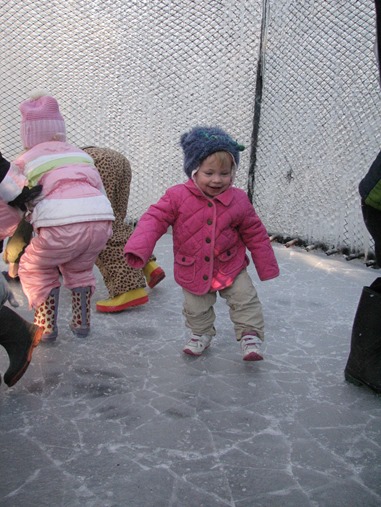 But the spirit of youth and joy can create fun and break any spell..or at least the ice.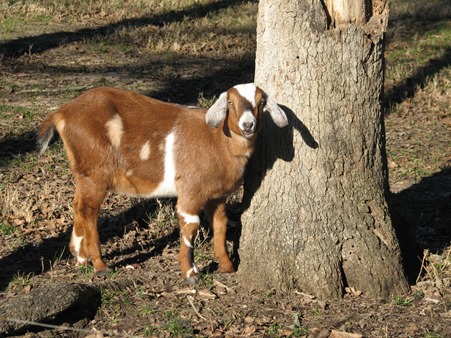 Even little Tumnus the fawn has thawed out in the warming sun.
Rubber boots are a far cry from silver skates but Hans Brinker lives on in the hearts of these children.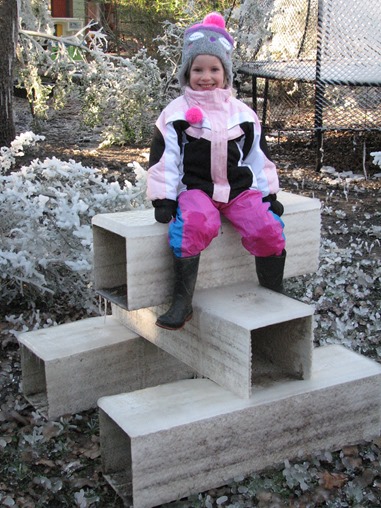 All aboard the Polar Express!
It seems the pools in the 'wood between the worlds' have frozen over allowing exploration with no worries about green and yellow rings.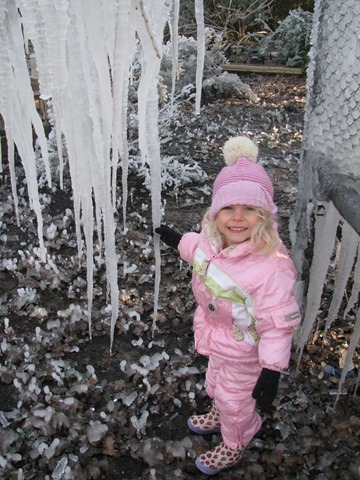 This little snowman may not be walking in the air, but she can touch the frozen sky!
Looks like the abominable snowman was really a Wampa and young Luke makes his way out of the treacherous ice cave.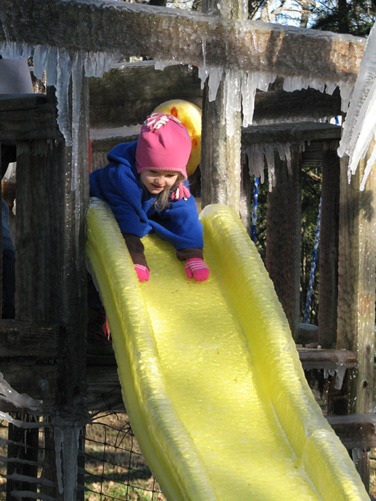 The adventure was too good to keep home alone, so cousins were invited to partake in the fun.
One word: wheeee!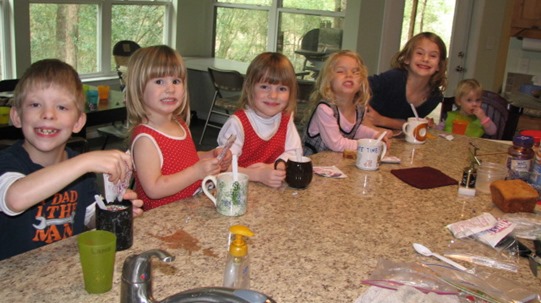 And to finish the party, hot chocolate for everyone….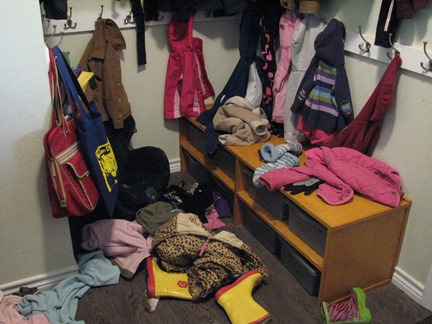 ….and a mess for mom to clean up later. Good thing the cold only lasted two days.
And that is how one family likes their winter – short and fun!