Well, Iris and I are at it again – blogging during evening play time.
Tonight she has paci and hat – all ready for last feeding and bed time.
Had some really cold weather here recently – dropped into the 'teens over night.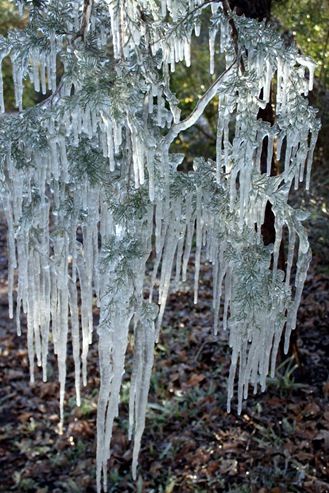 Papa set up the sprinkler to run all night which resulted in some spectacular icicles!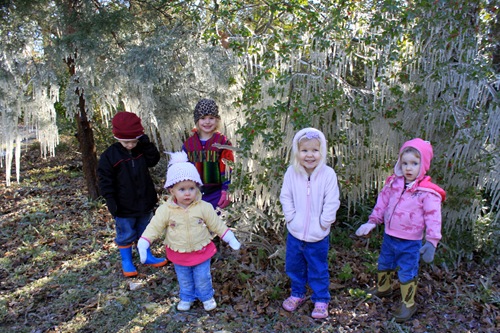 Even the cousins came out to see the ice trees.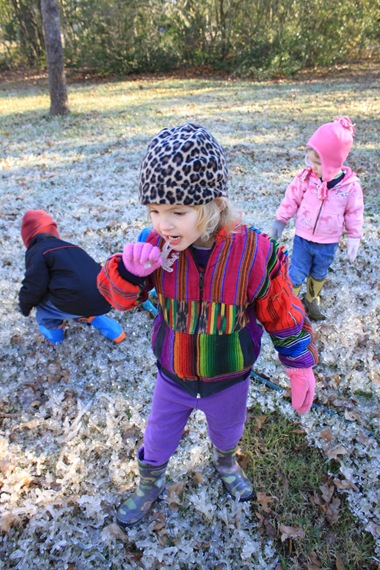 Ivy samples a few.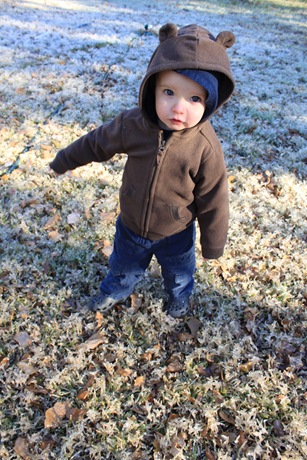 Greg likes the crunchy grass.
Daddy put water in the big swimming pool to make an ice rink.
Lance learns about frozen ponds – the safe way.