Ivy loves ladybugs so I used that as the theme for the party. We celebrated over the weekend at Brian's parents.
I made t-shirt dresses for the girls – they were really easy and turned out super cute!
The cake! (Compliments to Benj. for the superb photography!)
Ivy was very excited about the cake and Lance was excited about blowing out the candles.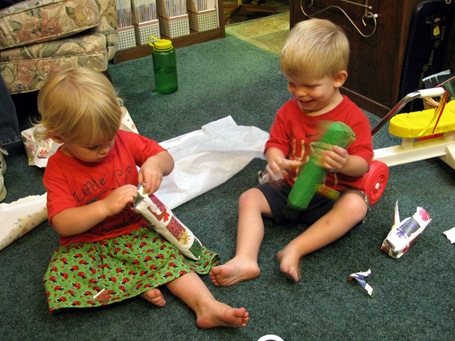 The kids got umbrellas and water guns, along with some cute dresses for Ivy.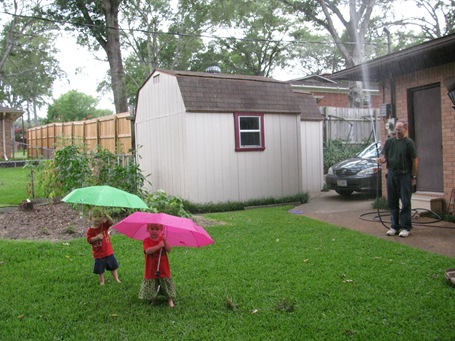 We took the umbrellas outside to see how they worked while Papa Doc provided some rain.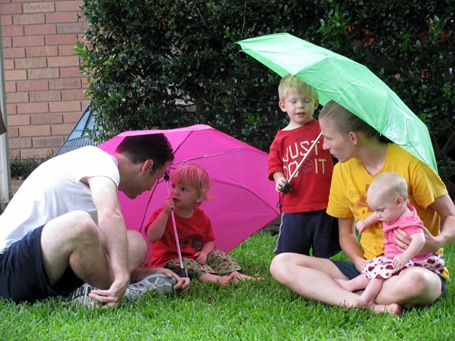 The kids made sure we were safe from the rain too. I love the interaction between Brian and Ivy.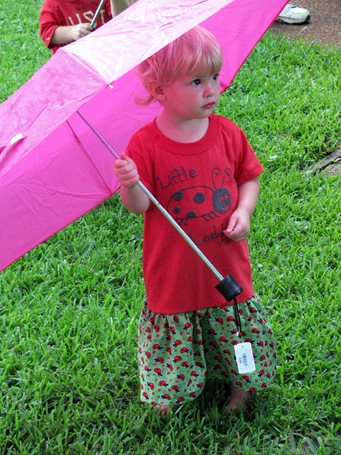 Here's another shot of Ivy's dress – it says "Little Ladybug"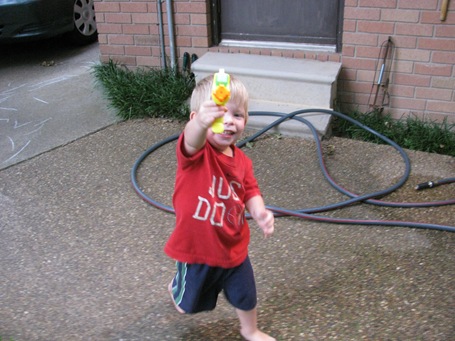 Lance got the hang of water guns really fast and had the greatest laugh as he shot people. Then Nana brought out enough guns for everyone and a war broke out. Lance quickly figured out that the bigger the gun, the better.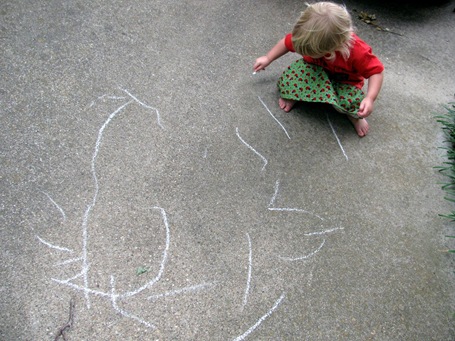 Ivy played a while but also took time out for a little art work. We ended the evening with swimming, then the kids played in their bed for at least half an hour before falling asleep – too much cake I guess.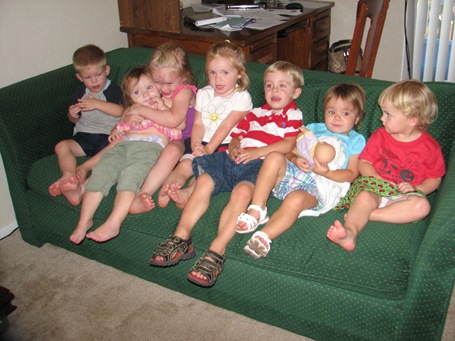 Today I threw a little party for Ivy and her friends.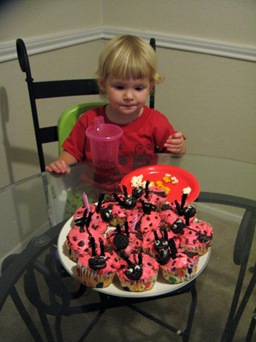 We had ladybug cupcakes and red kool-aid – a momentary lapse of judgment on my part. However, there were enough sippy cups to go around and all was well.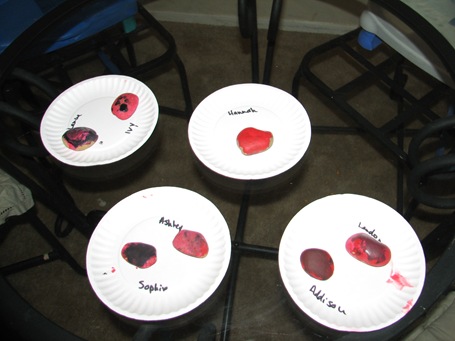 We painted rocks to look like lady bugs….sort of.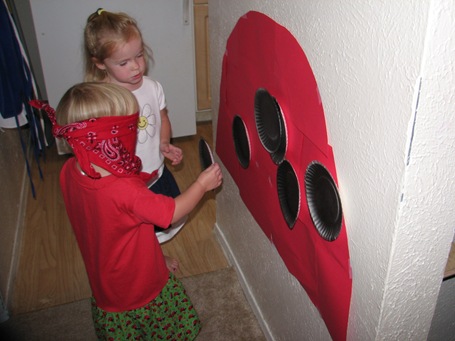 Then we played pin the spot on the lady bug along with lots of ring around the rosie (Ivy's favorite game).  She given a lot of coloring supplies and has already tried out all of them.
Then tonight Brian's grandparents are taking us out to dinner for her birthday. What a bunch of fun celebrations for our full-of-fun girl!