Yesterday we joined Logan and the twins to make and decorate some Easter cookies.
Don't they look so cute and organized at the little table?
Landon was a double dipper – more in the mouth than on the cookie.
Logan tried the Chinese style of decorating with "chopsticks".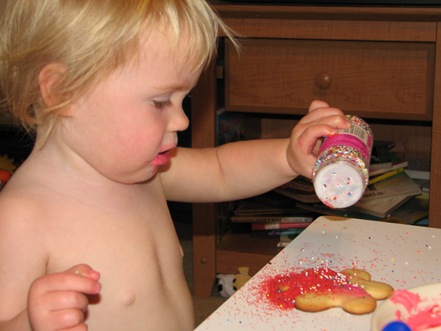 Addison was the sprinkle queen.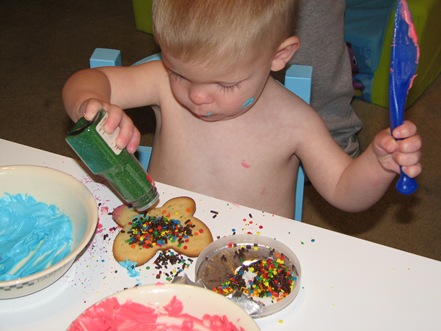 And Lance was Mr. neat freak – more concerned about the sprinkles that fell in his lap and icing on his hands.
All went fairly well until the kids had their first taste of icing. From there on out it was pretty much a sugar fest. After finishing their cookies they all had a half hour of hyper play before everyone was carted home for naps.
We love playdates!