Today is my birthday party!!! After making my cake and taking a nap I was more than ready for an adventure!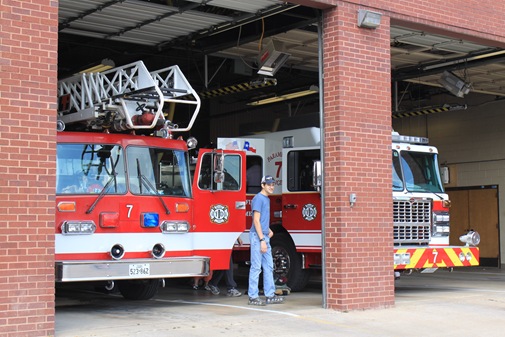 First stop, the Fire Station! As we arrived the station got a call so we watched the trucks race out with lights flashing and sirens blaring – exciting!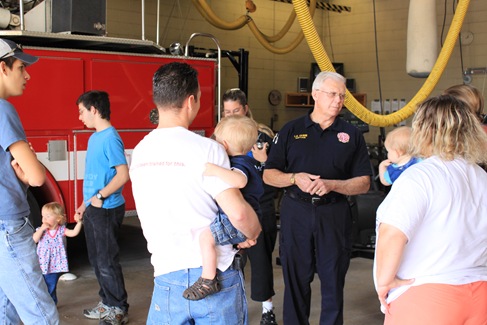 The fire Chief showed us the station and a hook and ladder truck.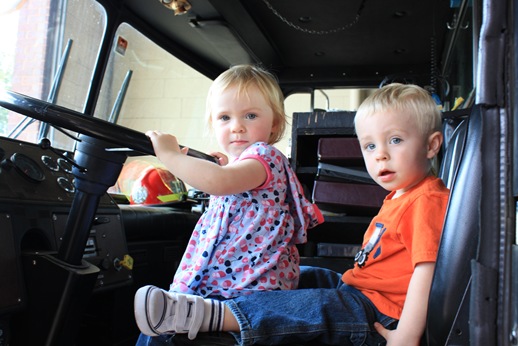 We all took turns in the driver's seat.
I'm glad my sister came along so I could show her how everything worked. I read lots about fire trucks you know. I can even say "fire truck".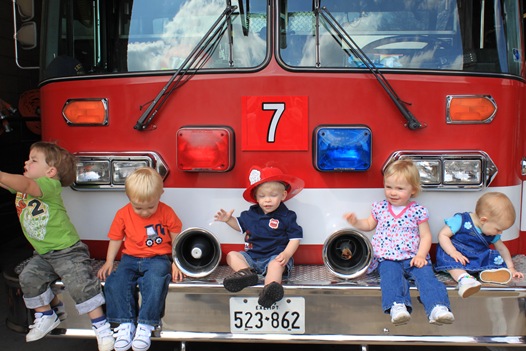 Here are my friends: Logan, Landon, me, Addison and Ivy.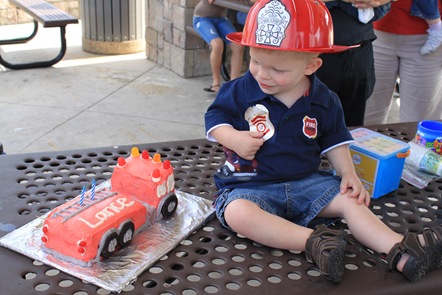 After they finally drug me out of the fire truck we went to the park and my cake was there! I think it's really neat.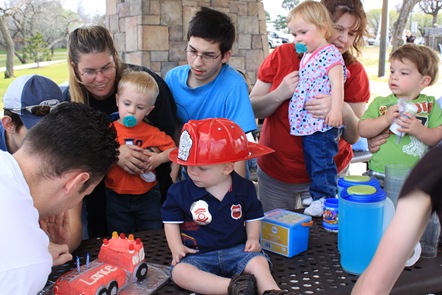 Daddy tried to light the candles but the wind was blowing too much. That's okay, I'm not good at blowing them anyhow.
Eating is much more in my line of expertise. So is digging in the sand.
A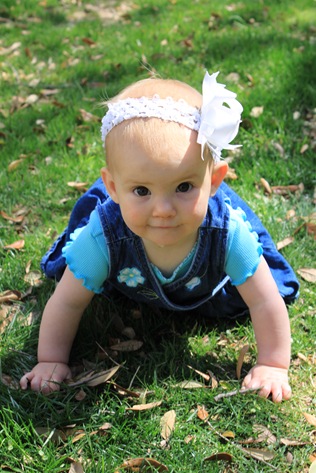 Ivy had a great time too, sharing an ice cream with a little boy on the playground.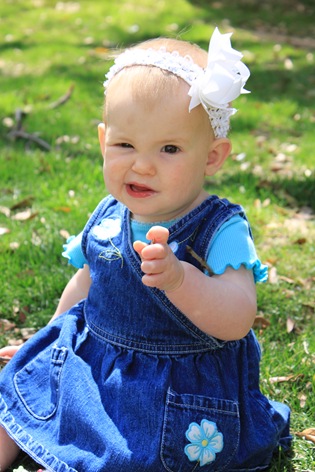 She wasn't too happy with Uncle Dude for putting a stop to her good times.
Later my great grand parents took me to IHOP where the waitress gave me ice cream. I'm not sure what I did to deserve such good treatment!
I had a great day. Now I am a REAL Fireman.