Due to beautiful weather, we decided to take the kids on a field trip to the Log Cabin village. (or maybe it was mommy who wanted to go). Either way, we all had a grand time.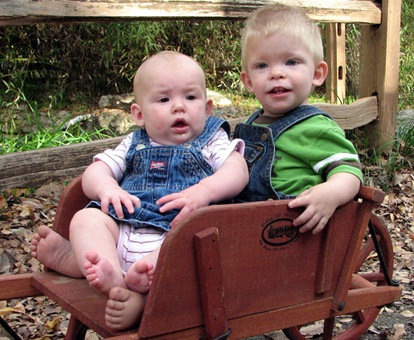 After the last post you can only guess how many pictures it took to get this shot.
Lance and Ivy trying on the latest fashions and pumping water. There was also a mountain man band having a music jam but Lance wouldn't dance.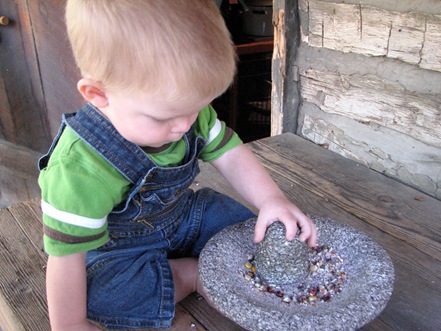 Grinding cornmeal – a boy's gotta eat!
Lance's favorite activity was collecting eggs.               Ivy helped.
By the end, both kids had reverted back to the "good 'ol days."