The other day we tried to get a cute photo of the kids together:
For being so photogenic, Lance is sure hard to photograph!
And then, just as Lance settles down, Ivy decides she's done.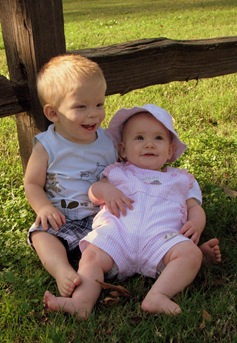 Maybe sitting down….ah yes, nice shot of the siblings.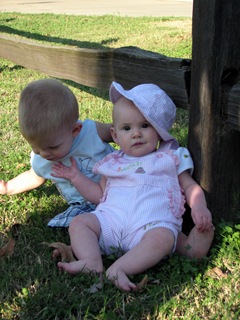 Are we done yet?
Moral: Have a fast camera or choose an easier subject…like leaves or something.