Ever since I had pre-schoolers, I've gathered other mothers in my home and engaged in activities. We started with a simple music class from a book and have gone all the way to a multi-family educational school co-op. As my family grew I had to slowly downsize until last year I just shared some activities here and there with my sister next door.This year we were accepted into a larger co-op that meets one morning a week. It's a pretty big undertaking to get our family off bright and early but the kids are loving it!
Here are a few pictures I've managed to get so far: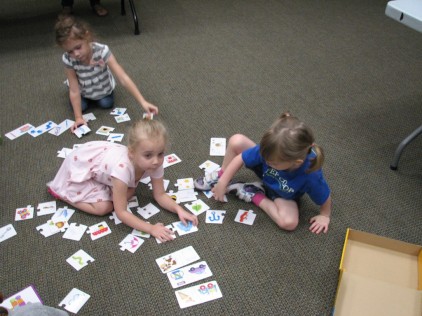 Skye in her pre-school class. I helped in there this morning. They played with play-doh, sang a letter song and did ABC "yoga," an art project, read a book then free play with several activities. Her choice was matching cards.
Eden and Iris go to a Spanish class – here they learn "helado" by making some ice cream! I coach 2nd-3rd grade PE but have few pictures – I'm busy corralling 22 kids!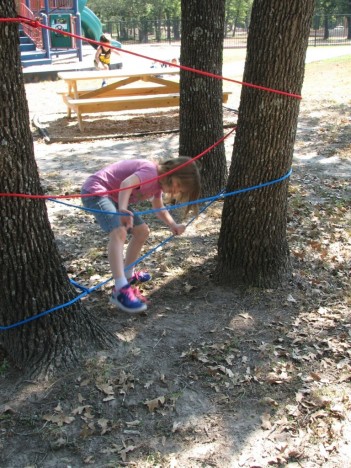 This week I put together an obstacle course which the kids were able to run without much direction so I snapped a few photos. Here Flora goes through a 'web' as part of the course.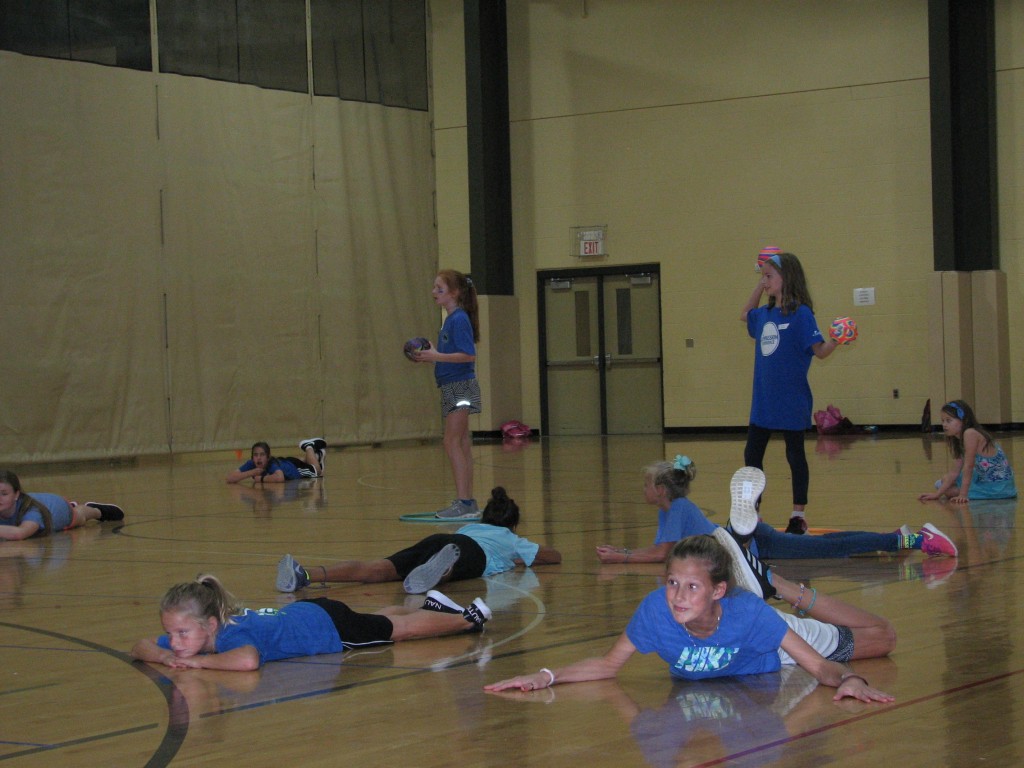 Lance and Ivy are in the older PE classes that have split into male/female groups. Ivy is having a blast playing group games and learning a bit about volleyball. You can see her standing up on the right playing a game called Submarines and Sea mines.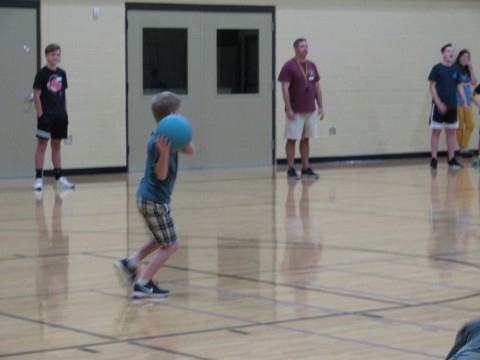 Lance enjoys a good game of dodge ball the first week. The next 4-5 weeks were spent learning the basic skills for flag football and then trying out those skills in a few games. He wasn't sure if he liked football until the week he caught a pass and made a touchdown! I'm so glad he's getting an intro to these team sports so he can feel able to join in pick-up games in the future.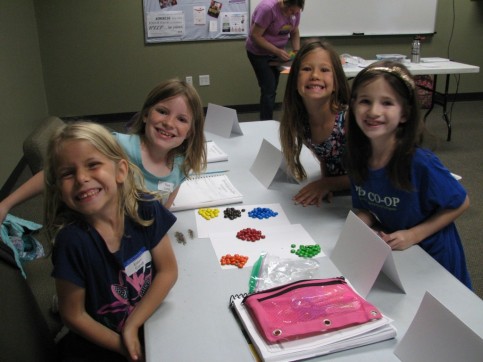 The oldest four are in science – this year studying land animals. One fun experiment on camouflage involved m&m's that were eaten at the end!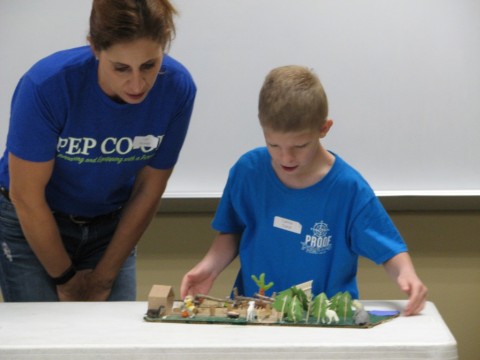 Our first unit was on the various canines. Lance shows the canine habitats we made for what will become an entire model zoo.
Ivy shares a report on a drug sniffing dog.
Flora and Eden combine their reports of sled dog and rescue dog.
Garrison and Ryder are in the nursery, but even there they must have fun because every week Garrison is pumped about going to "PEP co-op" and gets his backpack all ready.
I'm so grateful to have this opportunity for the kids to experience some new teaching styles, watch peers work on similar subjects and just get to have some fun!