In May we took a family trip to Corpus Christi as the culmination of our school studies in ocean science and explorers that sailed the high seas.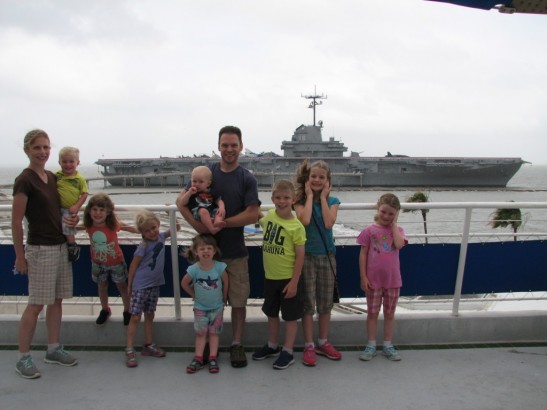 First stop was the USS Lexington – a WWII aircraft carrier.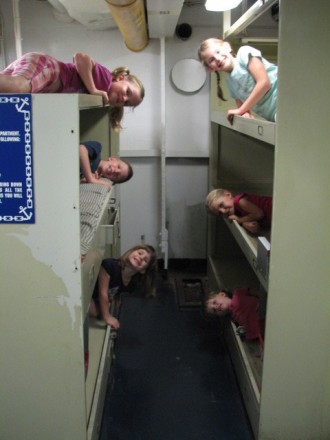 We tried out life aboard a ship – suddenly their rooms at home seemed a lot bigger!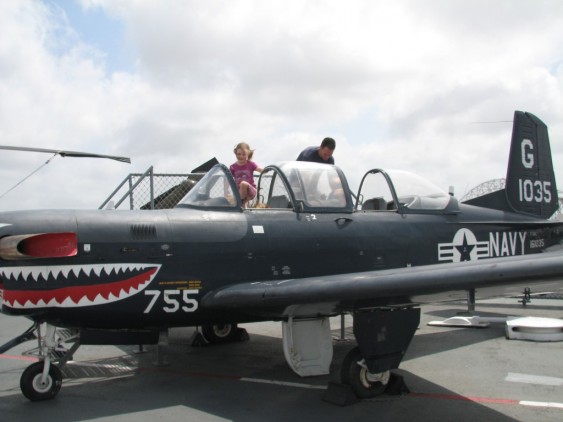 On deck we admired several planes and tried out a cockpit or two.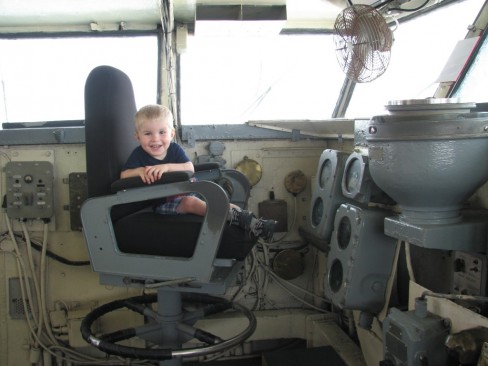 Garrison preferred the captain's chair!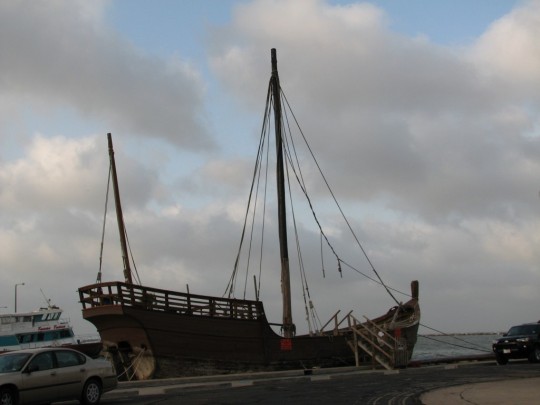 Later that evening we walked around the Marina, admiring the fishing boats. We also looked at a replica of the Columbus ship "Pinta."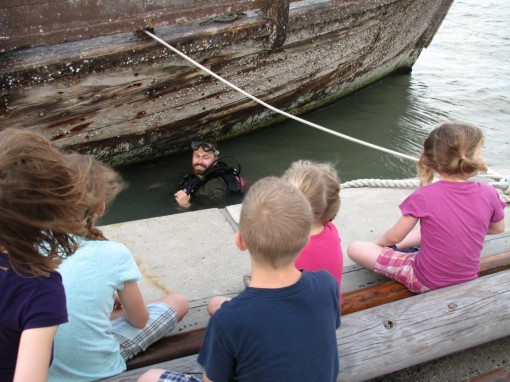 Amazingly, the owner was there along with a diver who was attempting to patch a leak in the bottom of the ship. We got quite the informative talk!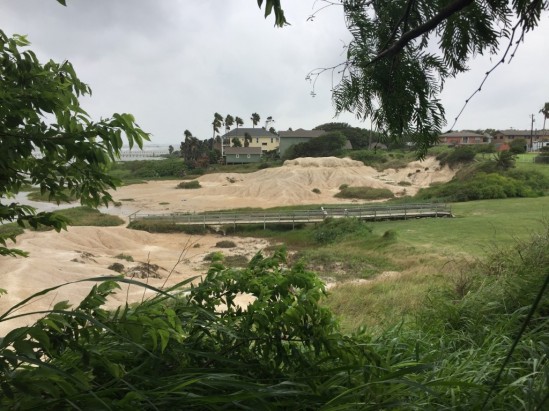 Because my grandparents lived near Corpus I knew of a special beach that held many memories from my childhood visits.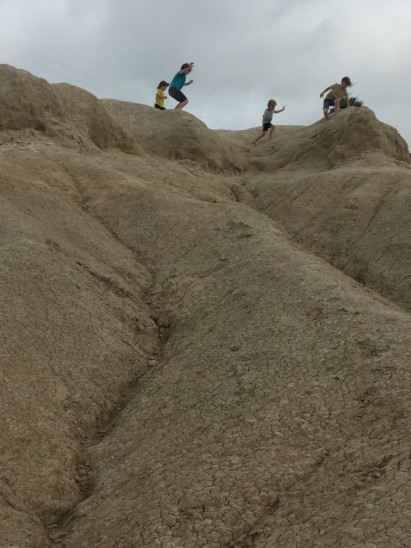 We called it "The Mountain Beach." The clay mountains are still there to play on, though they have eroded a bit since I was young.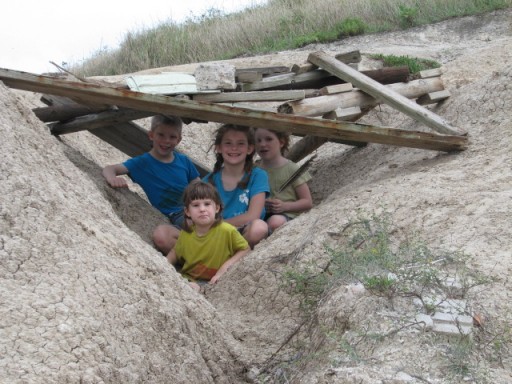 We gathered driftwood and built a fort – another childhood memory.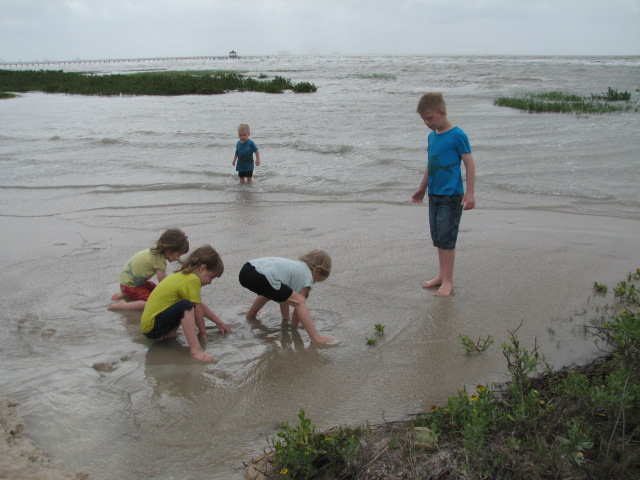 This was the first time at a beach for half my children! A small inlet where sea grass broke the surf and provided a gentle first experience with waves and salt water.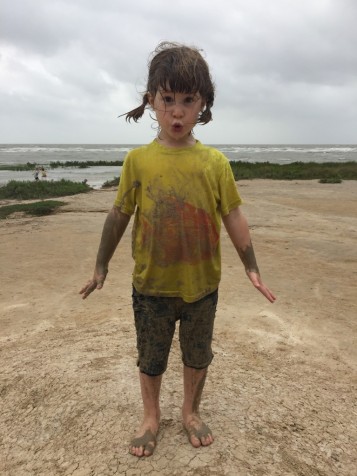 Good thing I brought a change of clothes!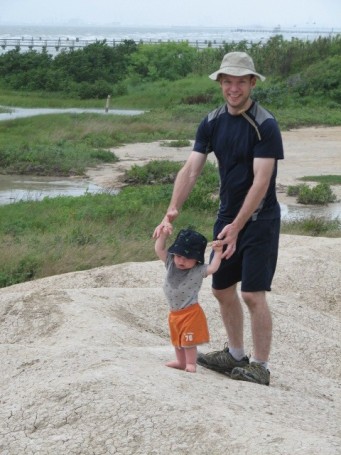 A good time was had by all!
Next post – the Gulf!