Our family and farm is always growing, but this time growth took on the form of a new species altogether! A long awaited dream materialized a few days before Christmas in the form of a 5 lb. ball of fur.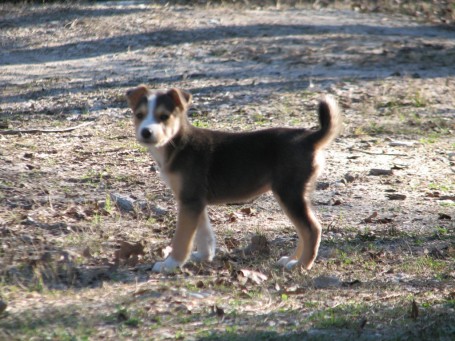 The pup was dubbed SUSE (a Linux distribution; i.e. a computer nerd thing). She's a mix of German Shepherd, Border Collie and Bull Terrier.
Her main place of residence will be in the barn – hopefully to deter raccoons – but the weather was so cold the first week that she spent some time inside. Not only did this help with the initial bonding, but it provided a great energy outlet for cooped up kids.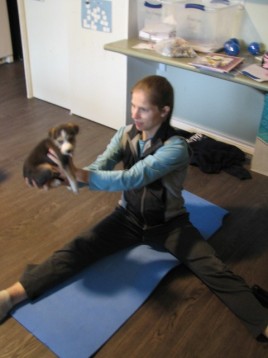 She also made for a handy weight during my exercise sessions.
By the end of the cold weather, she was officially one of the pack.
As she grows and her behavior needs attention I hope to mentor my older kids in the art of training.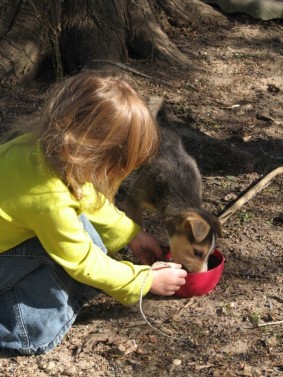 But for now, she enjoys her pack, following them around the yard, chasing leaves and obligingly tasting mud pie creations.