Fall has been brief so far this year – warm, muggy weather followed by cold rainy weather – but one or two glorious days squeezed in between and we took that opportunity to hit the local farmer's market and their superb pumpkin patch!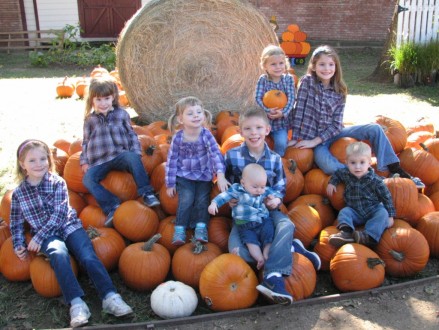 I took my photos quickly and all the kids nicely tolerated my attempts to pose everyone and get them smiling. They knew the quicker they could satisfy mom's camera, the quicker they could play in the hay maze!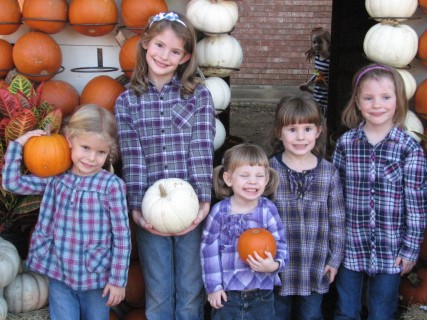 My beautiful girls – I love the way their age shows in their way of smiling.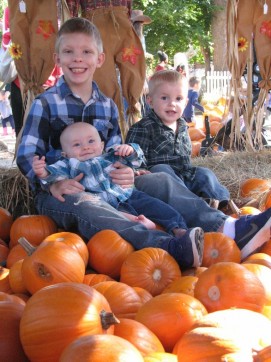 My boys. For so many years it was just Lance all alone – and now look!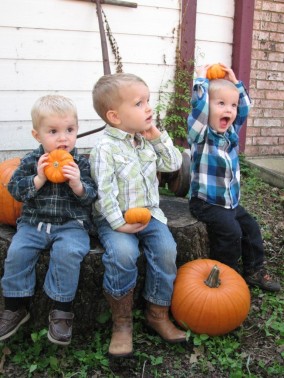 And of course, the bruiser group of boy cousins – don't they look like fun for the years to come!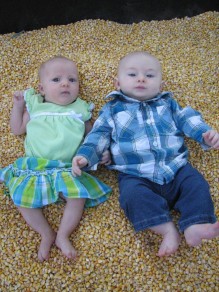 And the babies

Such a fun fall outing!