One of the best parts about bringing a new baby into the family is introducing it to the other children. They eagerly anticipate the baby all through the pregnancy, talking about it and making suggestions on the name.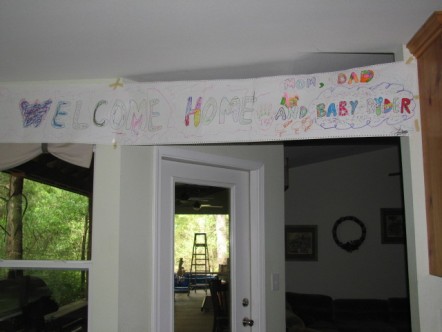 While waiting for us to come home from the hospital they made a banner to welcome the new brother.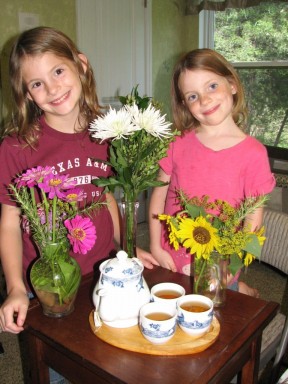 The girls were excited that his 'birth' day present was a tea set (I love tea) and the flowers from our gardens and the store made several rooms welcoming and cheery.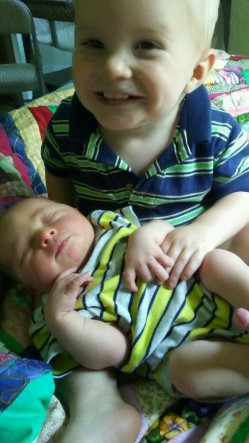 Garrison, no longer the baby, is totally enamored with his new brother. He keeps climbing up on the couch next to me and reaching out his arms to hold Ryder. He studies the "baby" and gently compares facial features with his own. These two are going to be best buds!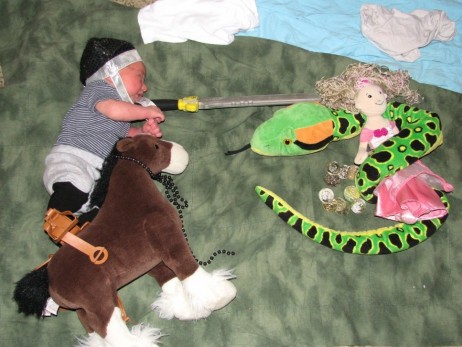 Of course, a new baby is quite fun to play with. Ivy was inspired by some photos I did of baby Flora and has been wanting to set up a scene with the new baby. We decided to carry out his name meaning with this first attempt, and I'm sure more scenes will follow.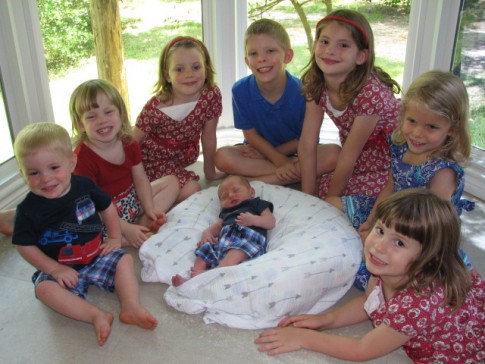 You know, not everyone is lucky enough to be welcomed by 7 excited siblings but Ryder is one of those few to be so loved.