This is an Easter activity we did at a church in Dallas. My sisters helped me recreate it at our house to help teach the children the Easter story. Enjoy!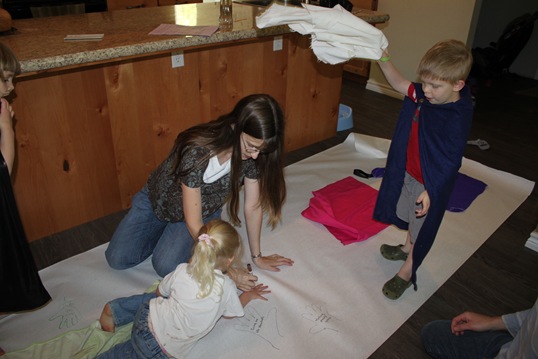 And they brought the colt to Jesus, and cast their garments on him; and he sat upon him. And many spread their garments in the way: and others cut down branches off the trees, and threw them in the way. And they that went before, and they that followed, cried, saying, Hosanna; Blessed is he that cometh in the name of the Lord.            Mark 11:7-9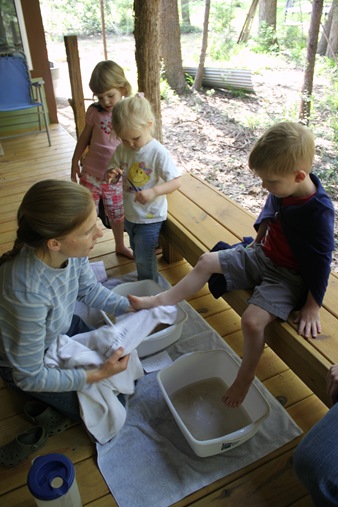 After that, he poured water into a basin and began to wash his disciples' feet, drying them with the towel that was wrapped around him….When he had finished washing their feet, he put on his clothes and returned to his place. "Do you understand what I have done for you?" he asked them. "You call me 'Teacher' and 'Lord,' and rightly so, for that is what I am. Now that I, your Lord and Teacher, have washed your feet, you also should wash one another's feet. John 13:5, 12-15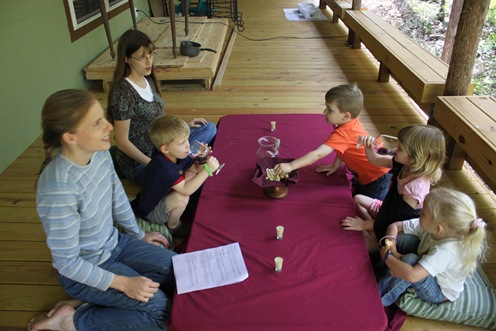 And as they were eating, Jesus took bread, and blessed it, and brake it, and gave it to the disciples, and said, Take, eat; this is my body. And he took the cup, and gave thanks, and gave it to them, saying, Drink ye all of it; For this is my blood of the new testament, which is shed for many for the remission of sins. Matthew 26:26-28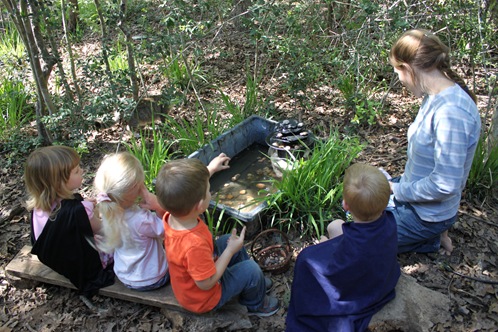 Jesus went out as usual to the Mount of Olives, and his disciples followed him. On reaching the place, he said to them, "Pray that you will not fall into temptation." He withdrew about a stone's throw beyond them, knelt down and prayed. Luke 22:39-41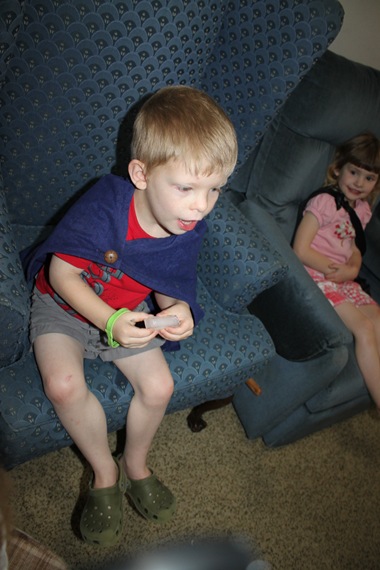 (holding ice and watching an animation of the crucifixion)
God presented Christ as a sacrifice of atonement, through the shedding of his blood—to be received by faith. He did this to demonstrate his righteousness, because in his forbearance he had left the sins committed beforehand unpunished— he did it to demonstrate his righteousness at the present time, so as to be just and the one who justifies those who have faith in Jesus….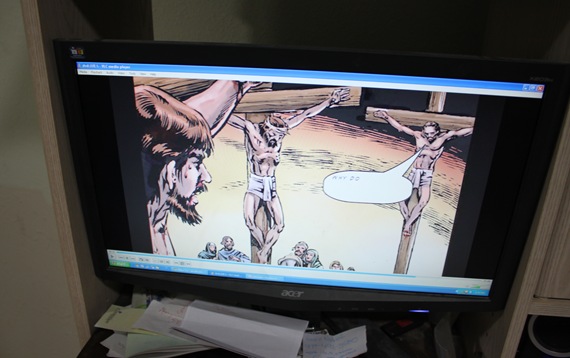 …Where, then, is boasting? It is excluded. Because of what law? The law that requires works? No, because of the law that requires faith. For we maintain that a person is justified by faith apart from the works of the law.  Romans 3:25-28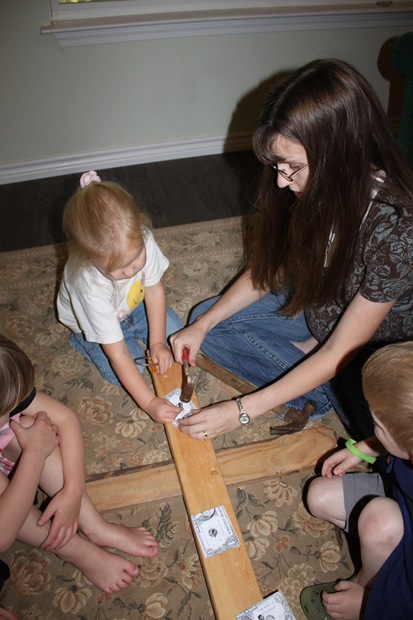 For He has made Him to be sin for us, who knew no sin, that we might be made the righteousness of God in Him. 2 Corinthians 5:21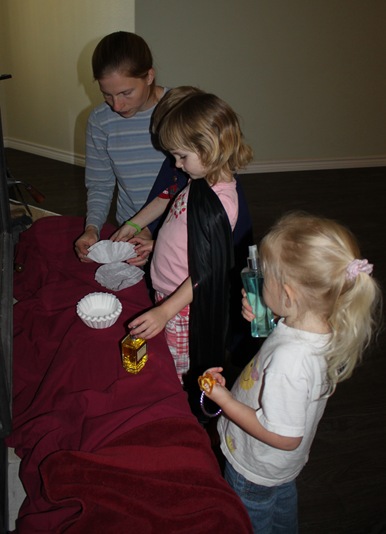 So Joseph bought some linen cloth, took down the body, wrapped it in the linen, and placed it in a tomb cut out of rock. Then he rolled a stone against the entrance of the tomb. Mark 15:46
The women who had come with Jesus from Galilee followed Joseph and saw the tomb and how his body was laid in it. Then they went home and prepared spices and perfumes. But they rested on the Sabbath in obedience to the commandment. Luke 23:55-56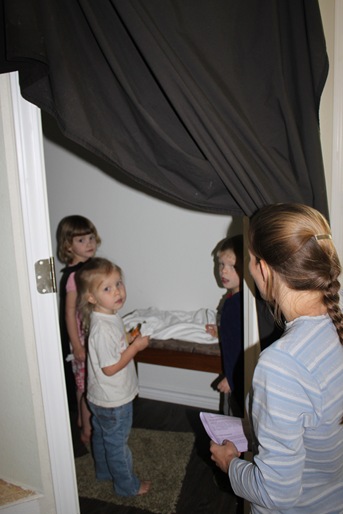 On the first day of the week, very early in the morning, the women took the spices they had prepared and went to the tomb…but when they entered, they did not find the body of the Lord Jesus….He is not here; he has risen! Luke 24:1,3,6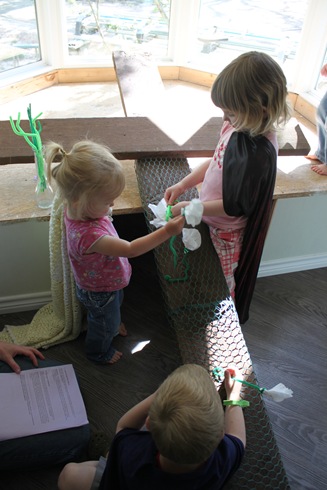 For God so loved the world that he gave his one and only Son, that whoever believes in him shall not perish but have eternal life. John 3:16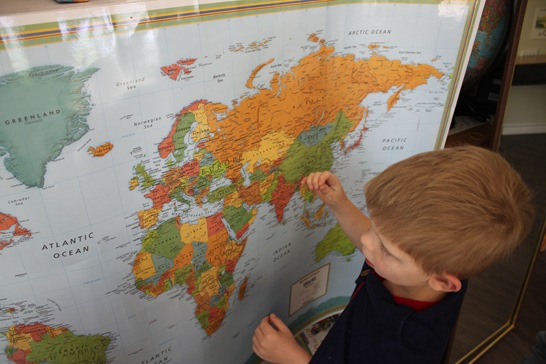 Therefore go and make disciples of all nations, baptizing them in the name of the Father and of the Son and of the Holy Spirit, and teaching them to obey everything I have commanded you. And surely I am with you always, to the very end of the age. Matthew 28:19-20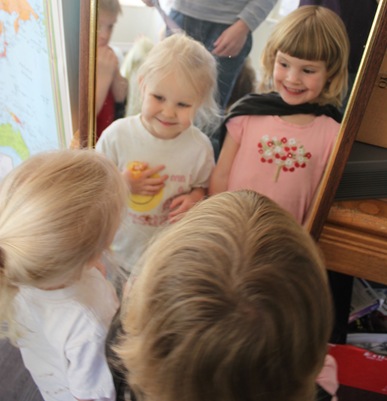 Therefore, if anyone is in Christ, the new creation has come: The old has gone, the new is here! 2 Corinthians 5:17