This is a story about 3 children and their friends. The first is Lance the Brave, the next, Ivy the Thinker, and lastly, Flora the Good. This story will also have a terrible dragon, so beware!
Lance started out as an ordinary peasant, stomping grapes and making grape juice for a living.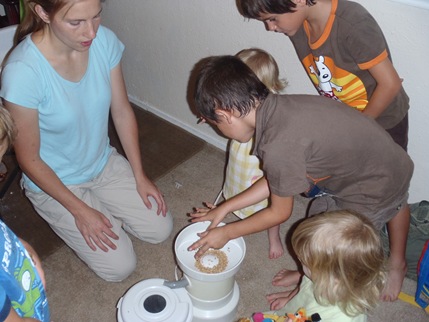 Ivy and Flora milled wheat…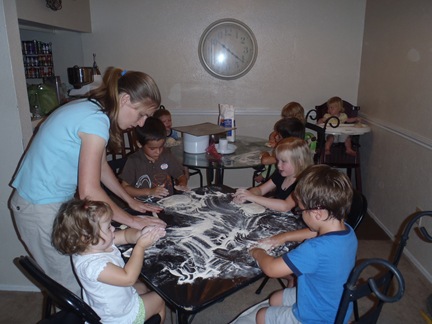 …and made it into bread.
One day Ivy lost her water balloon in a great big lake! Lance bravely jumped in to rescue the balloon and make his sister happy. This act of valor was noticed by a passing knight who made Lance a squire on the spot!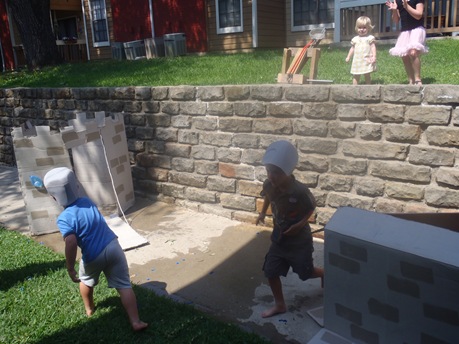 Lance began to train in water balloon warfare with other boys. He also learned to care for his horse, preserve food, joust and hunt for treasure.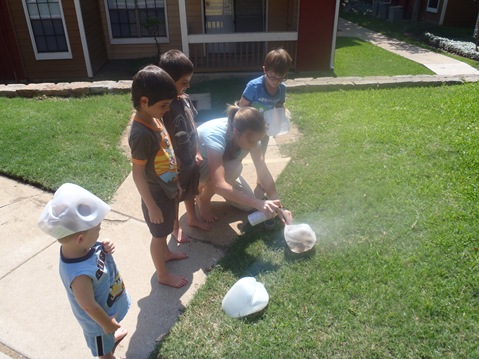 Lance received a helmet and other pieces of armor which are not pictured along with his other training because the camera wasn't working those days.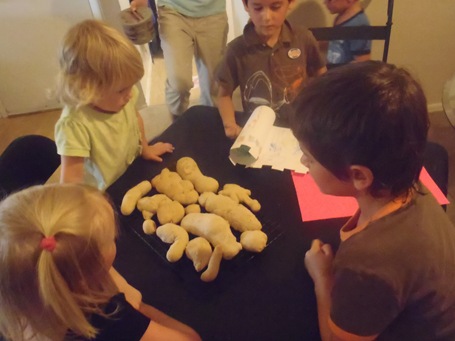 His sisters missed him while he was gone. Ivy had a good idea! Flora the Good would make him some bread and visit him!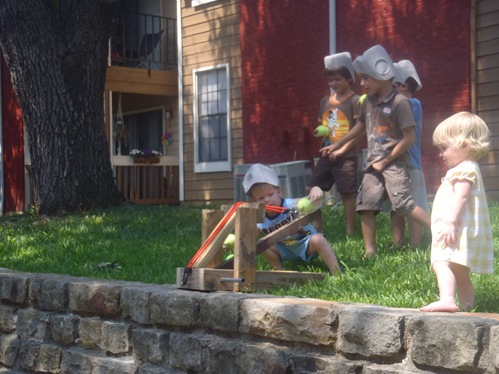 Flora arrived just in time to watch her brother train with a catapult. This looked like so much fun!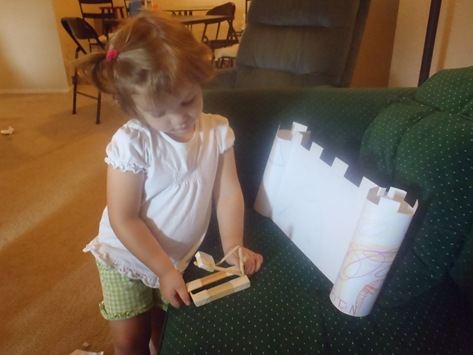 Back at home Flora told Ivy all about what she had seen. Ivy the Thinker made a small castle and catapult so they could practice storming the castle, just like their brave brother.
Finally it was time for Lance to be knighted. His sisters and their friends were invited to the ceremonies. But on the way….      
….they were captured by a terrible dragon!!!!
Lance and all the other squires heard the cries of the fair maidens and rushed to their rescue. The dragon was demolished in 2.9 seconds! The dragon gathered itself together for another fight but was again defeated by the fearless boys.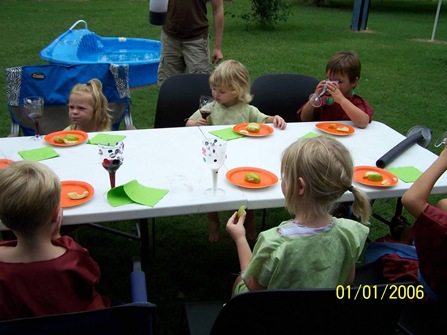 The great victory was celebrated with much feasting and grape juice. Flora downs more than her share of the juice. Lance is dubbed "Sir Lance, the Brave" for his good deeds. Ivy the Thinker raises a toast to Castle Camp and they all live happily ever after as they travel to new realms!
The End.