What do you do at a pumpkin patch? Take pictures of course!
At least, that's what was on MY agenda. Apparently the kids had other ideas of fun. This picture I snapped early on was far and away the best expression I got out of all three of them. I should have quit while I was ahead and just let them play.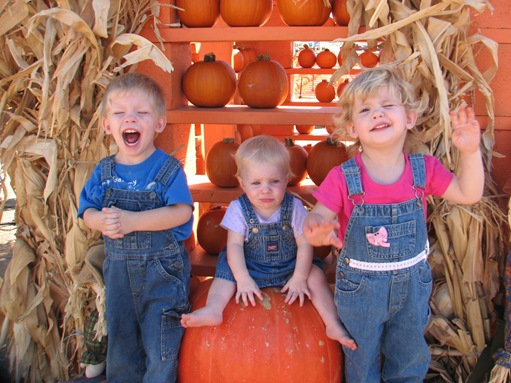 This was the second best – and not for a lack of effort on my part.
A pumpkin patch is a place to have fun, and the sooner a parent realizes this fact, the better!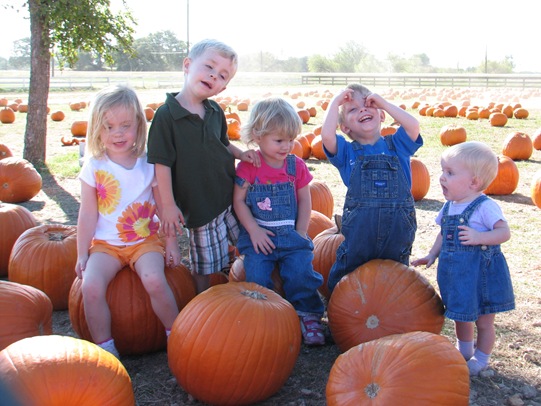 I mean really, who wants to sit around and pose all day?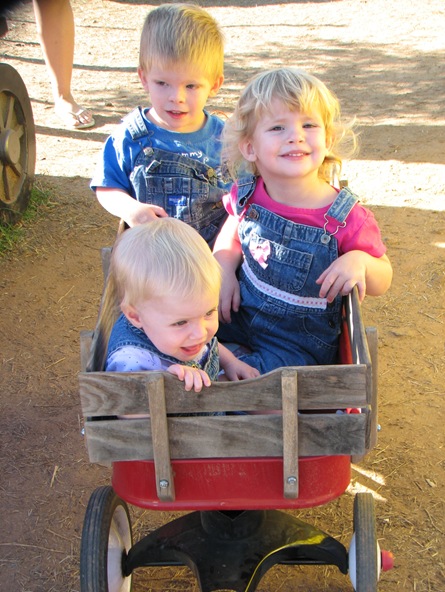 Especially when Mom will pull you around in a wagon!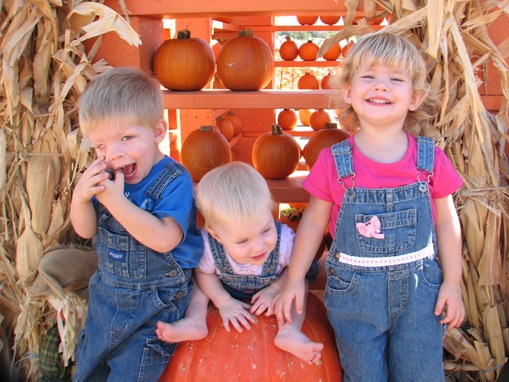 If you make enough faces, Mom might just give up and let you go on the hayride again.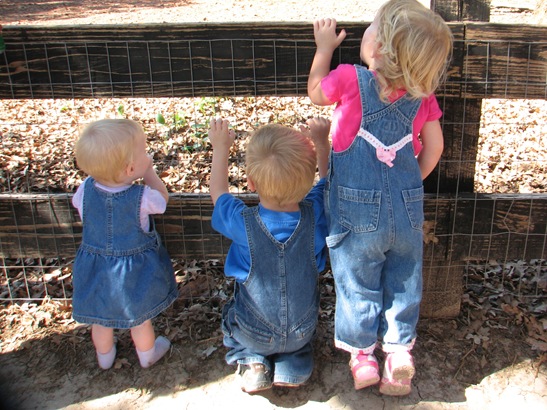 Or take you to see the horses and the big turtle.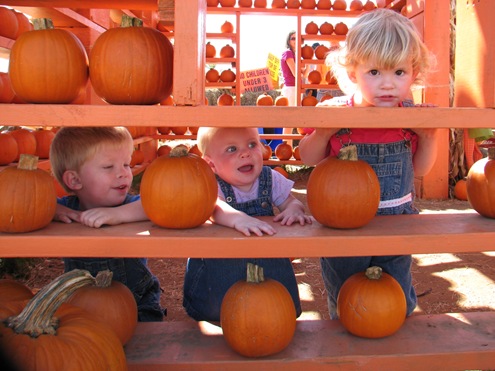 However, even though the shots of all three kids met with middling success, I did manage to catch some stunning individual shots. Which was enough to make me happy.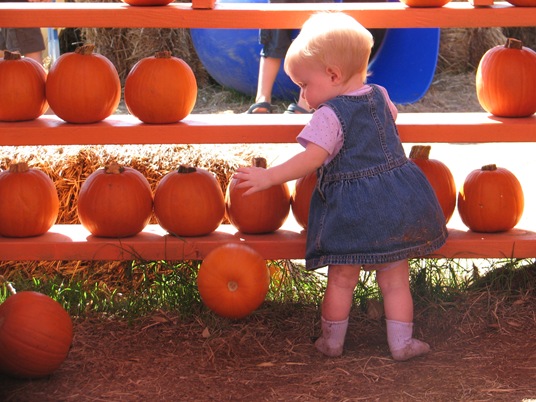 Flora knocking the pumpkins off one by one.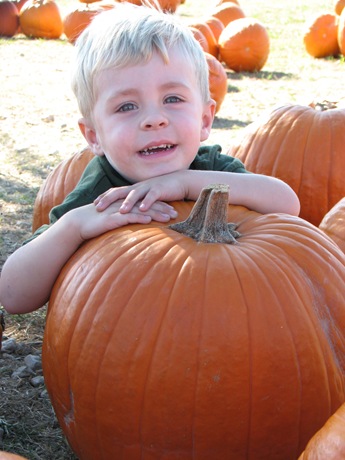 Landon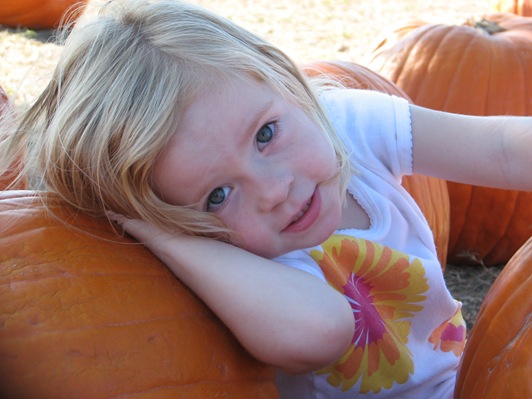 Addison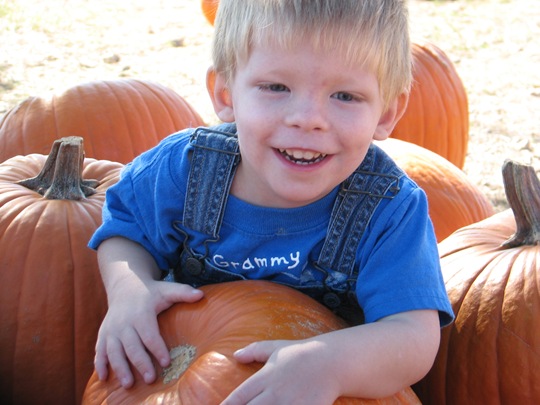 Lance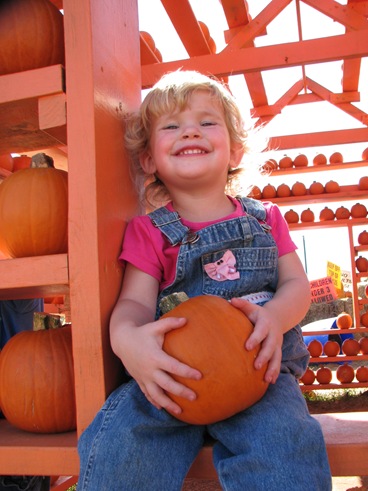 Ivy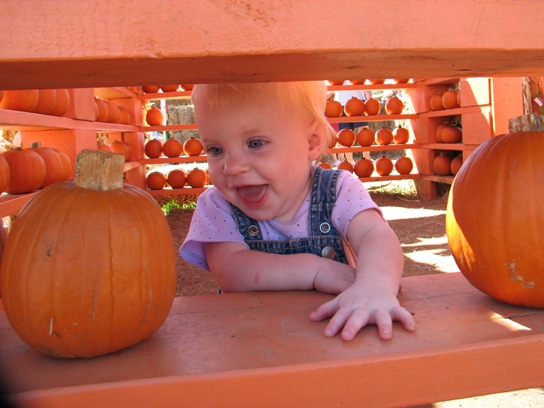 Flora