This weekend we decided to tackle a carpentry project – building a new bed for the kids. To economize on space we wanted a bunk bed but the kids are so small, the normal twin size bed seemed like overkill. However, a bunk the size of a toddler bed is hard to come by, so we decided to build one.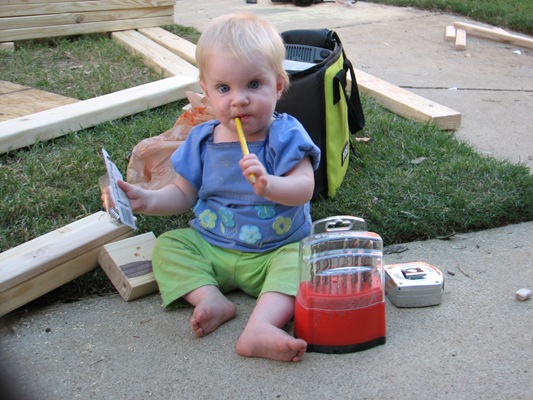 Friday night we laid out plans and discussed how we would put it together. Flora checked the numbers and volunteered to oversee the project.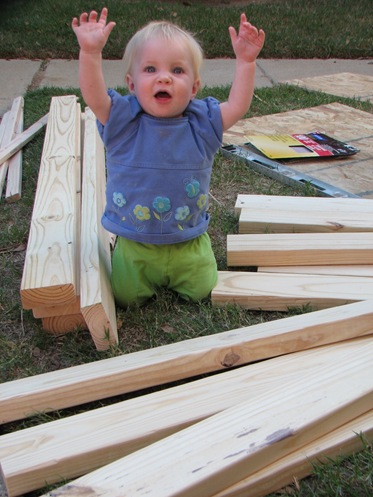 We spent half the day at a lumber yard, finding the right hardware and re figuring our measurements. Instead of screws, we settled on machine screws and embedded crown bolts so it could all come apart for moving.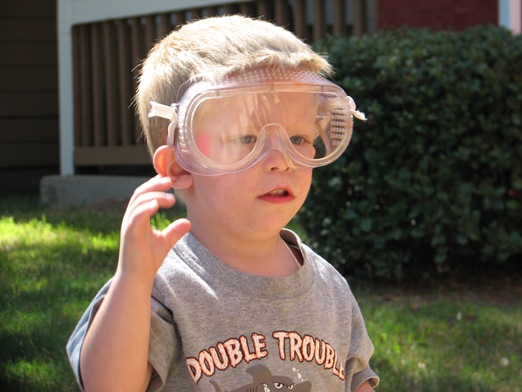 We made it home in time to eat lunch and start the project. Lance was super excited about his new bed and eagerly offered his skills.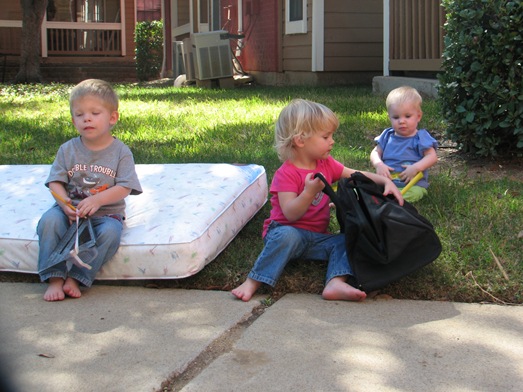 Instead, everyone was sidelined while Daddy cut boards. The kids were quite useful sorting tools, running a chalk line (everywhere) and "counting" the supplies.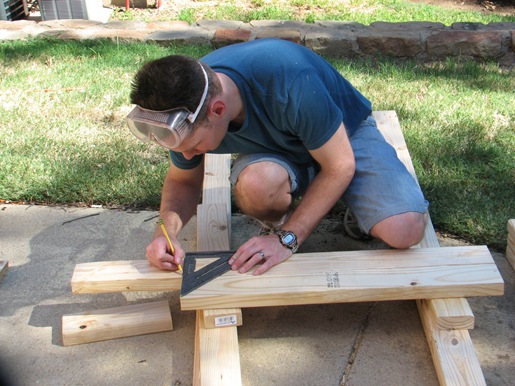 Brian carefully planned each new step, figuring things out as we went along. He's the kind of guy that measures five times and cuts once.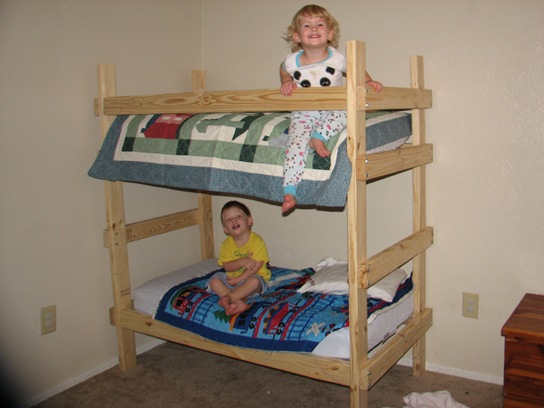 The result was a perfect fit! We finished just in time for the kids to go to bed – though that in itself took a while due to the excitement over their new sleeping arrangement.
Several notes for the curious: Lance has the bottom because he gets up at night to go to the bathroom.
It cost under $100 for the materials, and would be even cheaper if you just used wood screws.
It took us all day, but if you had the plans and a supply list (we had to make two trips back to the store) it probably wouldn't take more than 4-5 hours to assemble, maybe less depending on your experience and the caliber of your help.