My little man Lance turned 3 last Sunday! Due to the way things went the last few weeks he actually had several celebrations. The first was with Brian's family while we were on vacation with them (pictures of that later).
The Saturday before his birthday my sister, Lori, and her husband were visiting. We all went to Putt Putt golf, which was quite an adventure for the little ones!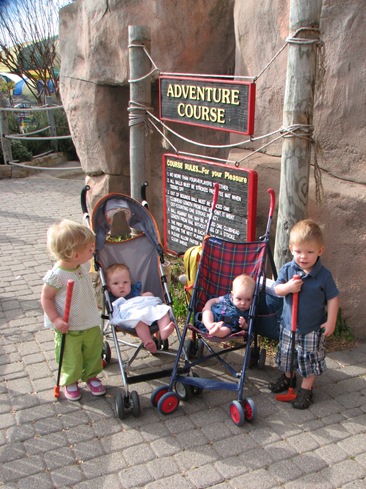 The kids pose at the beginning of the course (along with cousin Jenny).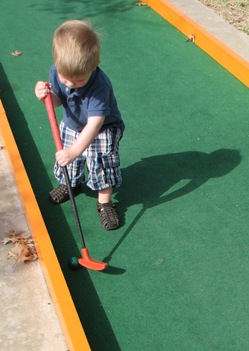 Lance starts out well…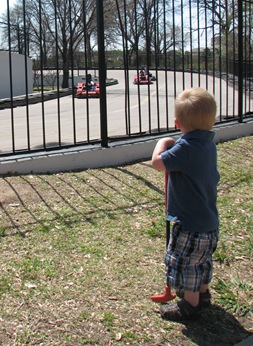 But decides the go-carts are much more interesting.
Ivy decides being an obstacle is much easier and gets a lot more attention.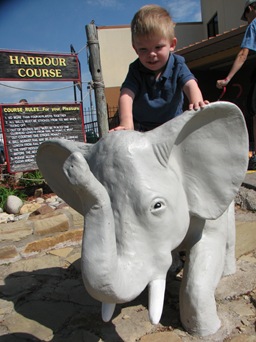 Once the thrill of golf wore off (about hole 5) the kids entertained themselves with the animals.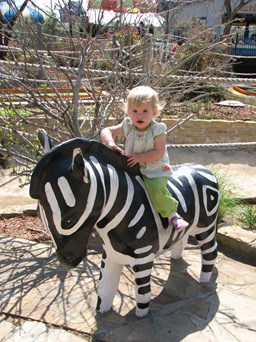 Ivy enjoyed most of them…except the "scary" alligator.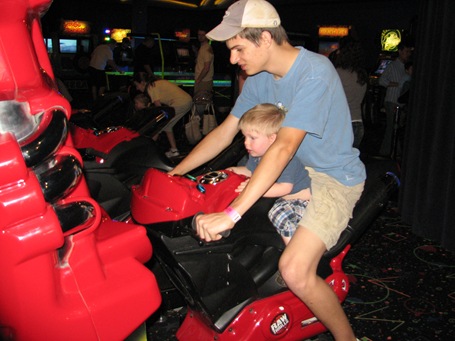 Part of the special deal for that day included tokens. Uncle Dude helps Lance use some of his.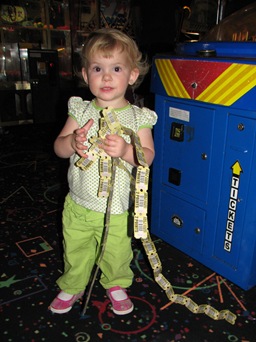 Tickets!!!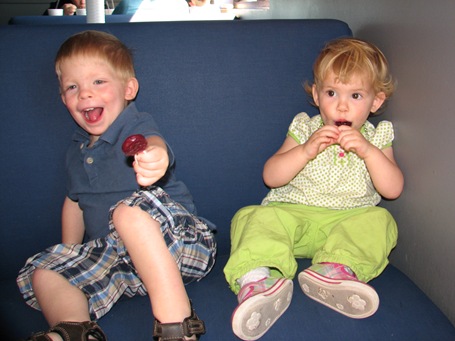 These suckers cost very few tickets and made for very happy kids!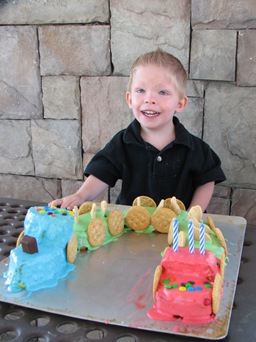 And then today, just so I could feel that Lance was properly celebrated (that and I really wanted to make him a cake) we met with some friends at the park. We enjoyed Lance's big smile and excitement over having a train cake and getting happy birthday sung to him.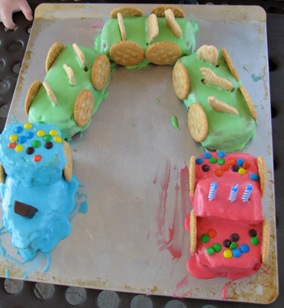 This is a circus train – with animal crackers in the boxcars.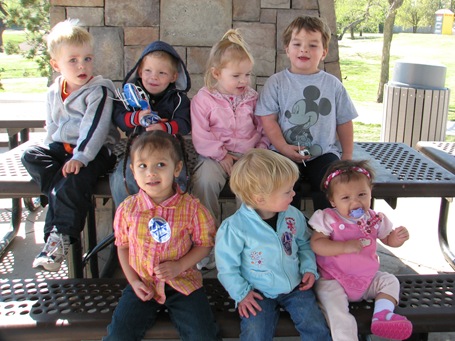 Hooray for friends and a good day at the park! Thanks to all who made Lance feel special.