Here's a random assortment of things we've done recently:
Made a "robot" with LOTS of buttons (stickers).
Attended a "pull-ups" party – my kids weren't exactly sure about wearing a diaper but went along with things…
Especially when ice cream is involved!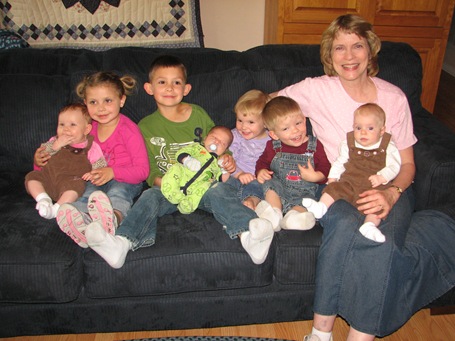 We went to visit Grammy over a weekend and got to meet the newest cousin – baby Parker (green, in the middle).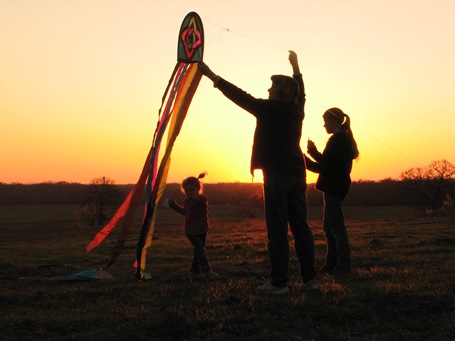 It was windy so we decided to fly kites in the setting sun.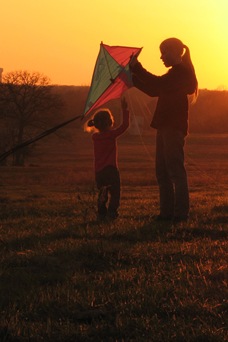 Picturesque, but the wind died shortly after we got there.
After a first good launch, Connor never could get his kite back up – though it wasn't from a lack of trying!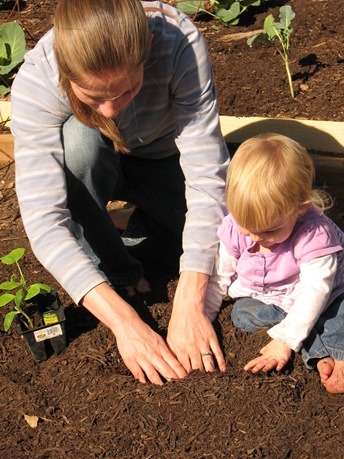 The next day we helped plant Grammy's garden.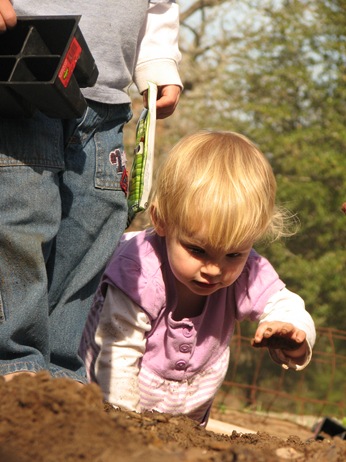 Ivy digs dirt.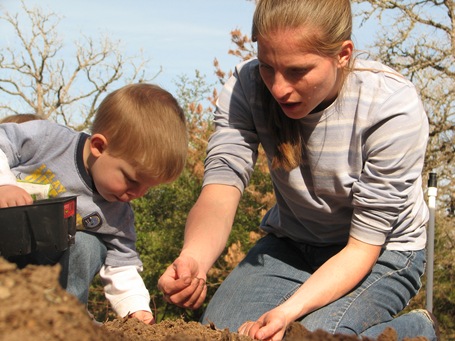 Planting corn.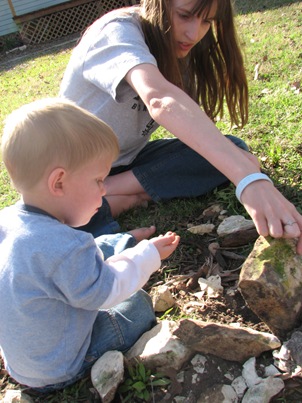 Then we helped with the flower beds. Aunt Lori discovers "roly-polys" under a rock!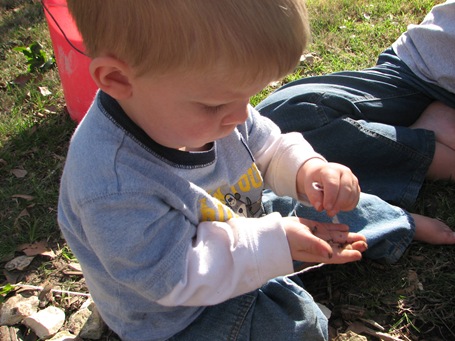 Lance loved them, Ivy wouldn't hold them.
We love playing at Grammy's house!