Having once been a Jones I know what it's like to "have arrived". Now that I'm married I like to go back every once and a while to catch up on the latest trends.
"Couples" are a new mode appearing on the market and with the classic "male/female" look I think this one will last for a long time.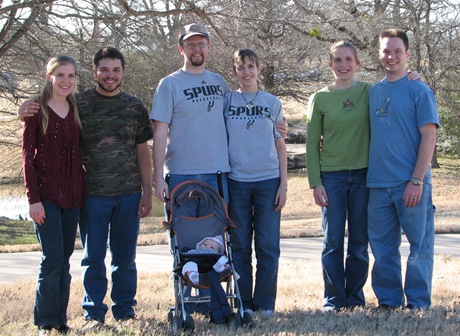 Another Jones just paired off and a Easter wedding is up and coming!
One trend leads to another and so it seems that babies are all the rage:
Looks like I'm right with the times on this fashion!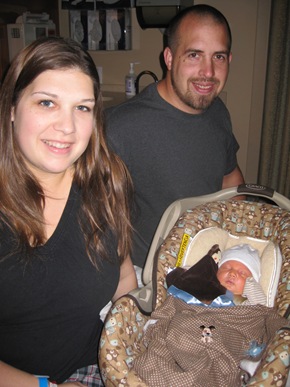 My brother and his wife pose with their newest – Parker Owen
Jenny and Flora sport their matching Valentine outfits. Amazing how the cousins can look so different!
This fad is so compelling that Uncle Dude tries to claim all the nieces and nephews as his own! Free babysitting perhaps…?
Of course, for the classic look new convention mixed with time honored custom makes for happy times like:
Papa reading to the grandkids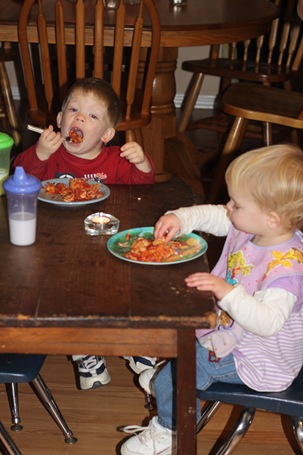 And a romantic candle light dinner for valentines.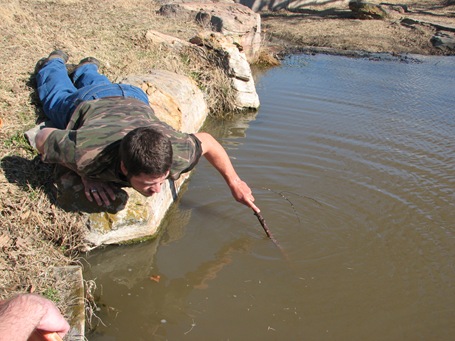 So if life has you fishing for the latest "thing", check out the Joneses!
(note: the Joneses can't quite catch the Cahills in disc golf but the suitors that make the cut are reshaping the market)