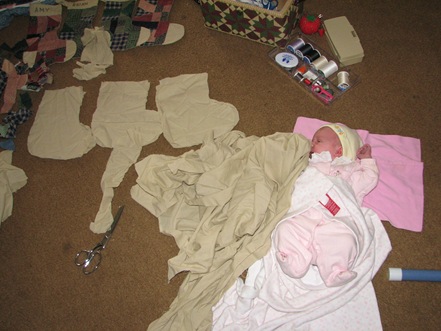 Last week (before the kids got back) Flora helped me make her stocking.
However, we wanted to wait until the big kids got home before we did any decorating so Tuesday our Christmas gears were set in motion.
First, Lance and Ivy got busy painting shirts for their friends.
That evening Daddy got out the Christmas boxes and he and Lance assembled the tree.
Ivy helped with the decorations while Flora managed the whole affair.
Lance and Ivy decorate the tree – this is where Mommy came in, they couldn't get the ornaments on so after trying with each one they would ask for help and Mommy would hang it on the tree.
We have some pine cones that can be set on the tree – this is something Lance could do and he was good at it too!
Christmas is so much fun when you have kids!