Our internet has been on the blink for the past few weeks making it difficult to post anything. However, the kids haven't stopped being cute in that time so I have some random entertainment for my faithful readers.
At Steak and Shake – I had never been here before but was impressed with how well they know kids! Lance kept himself entertained until the food arrived.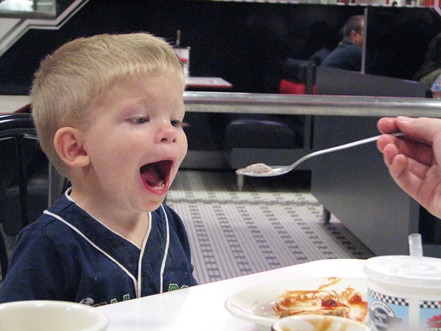 They also have the best chocolate milkshake I have ever experienced! Lance thinks so too.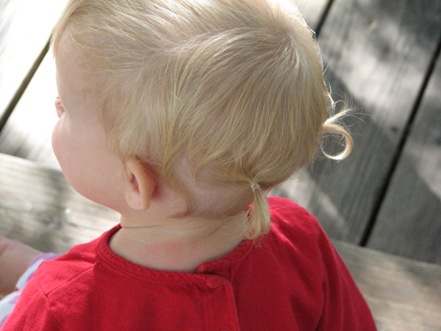 Ivy's hair is just long enough for an adorable curl of a pigtail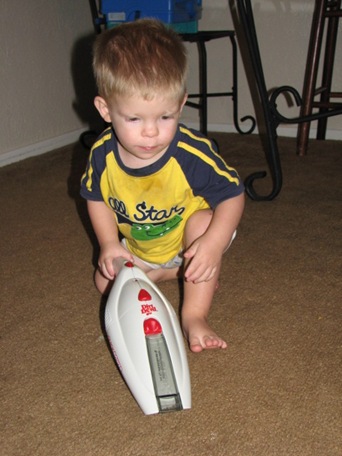 Lance has a new chore: vacuum the crumbs under the table. He is a very detailed kid and is careful to get every single crumb. He is so thorough that he runs the battery all the way down with each job.
Ivy got these cute ballerina pj's which are perfect because she already loves to spin around. Here she is joined by her cousin Abbie.
And finally, I had to catch some of Lance talking – he says things the cutest and funniest way! He just picked up saying his full name last week and I love the way he says "peek-a-boo"