Normally Brian likes to celebrate his birthday with pizza and a movie, but since he was turning the big 3-0 I thought it would be fun to do something a little different.
Lance and Ivy helped with the preparations – the peanut butter chocolate dessert was deemed tasty.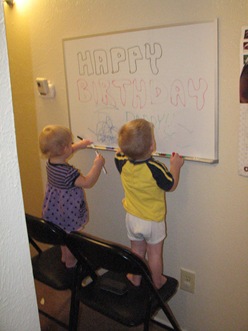 Since they weren't going to be included in the festivities I had them make a message for Daddy on the white board.
They also gave him a birthday greeting.
I had several people write letters of encouragement to Brian affirming him in different aspects of his life. Then I planned to give him each letter at a place that represented that area of his life.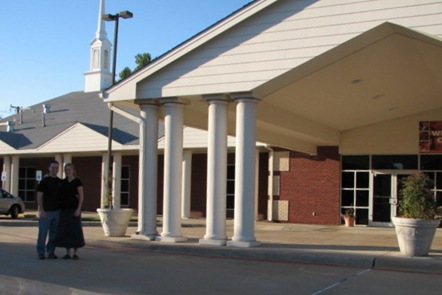 First stop was church where we dropped the kids off to a friend and proceeded to enjoy the evening! His first letter was on being a proclaimer of Christ!
Next we ate dinner at Taco Cabana (courtesy of their birthday club) and he opened his letter that affirmed him as a person.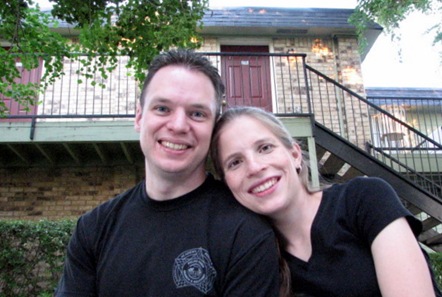 The third stop represented his start into parenthood – our first apartment in Dallas, where Lance was born. We walked around the place reliving some memories and even recognized some of the kids running around!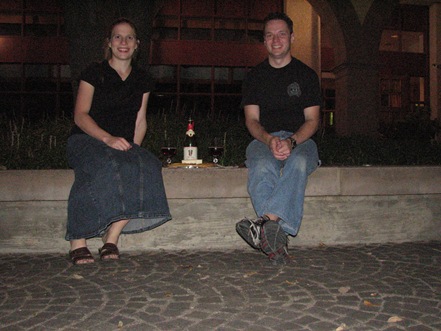 Next was "provider" so I took Brian up to work – don't worry, it was romantic, there's a really pretty area there that's modeled after the San Antonio riverwalk but almost nobody in sight!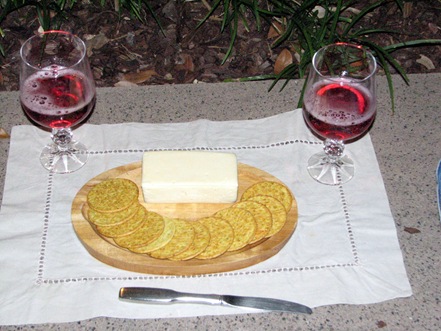 We had a little "snack" of cheese and crackers and sparkling grape juice! Nice, quiet, pretty lights, water and a cool evening. We'll be going back again!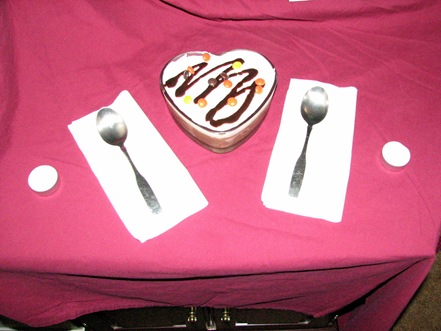 Lastly we came back to the apartment to enjoy his birthday dessert and his last letter – one from me letting him know how wonderful a life partner he has been. We played a game of backgammon and I beat him even though it was his birthday – oops.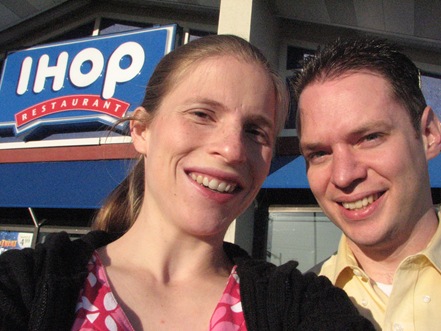 We finished our date the next morning with a little jog in the coolness then a free birthday breakfast at IHOP!
Happy birthday Brian – you have used your 30 years of life wonderfully and the result is a manhood to be admired.  I love you!