Daddy got a few fun packages in the mail. Daddy took out what was valuable to him, but what he left was far more valuable to the kiddos!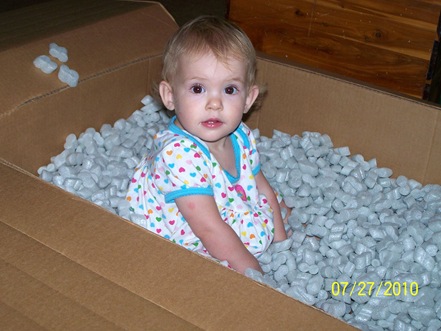 Packing Peanuts! Who could resist this cute little "shipment"?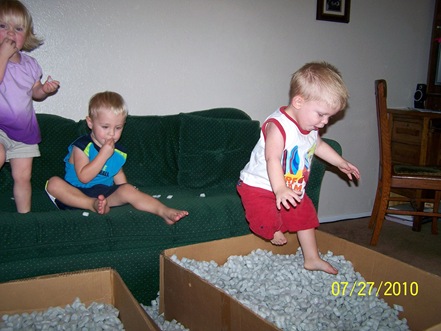 We invited friends over and had a great time – Lance shows them how to have fun.
Diving in!
A perfect game for boys!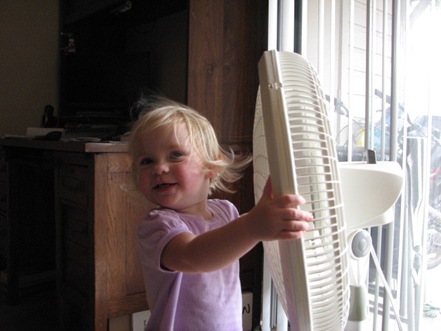 All the jumping made us hot, so we turned on the fan to cool off.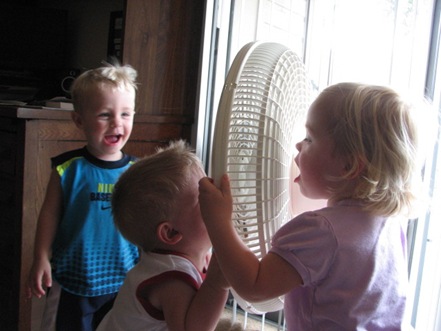 Then we had fun listening to our funny voices.