Okay, more pictures of the little guy!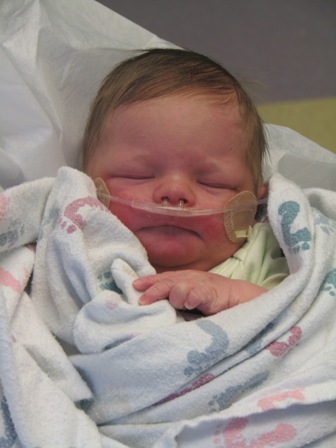 Here he is with his hair all fixed up – Mom and Grammy were having fun with him.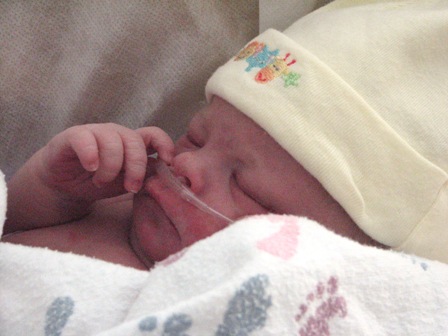 He really doesn't like his nasal cannula and keeps trying to pull it out -he's getting quite sneaky!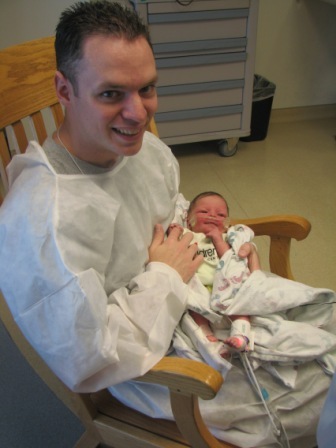 Proud Daddy!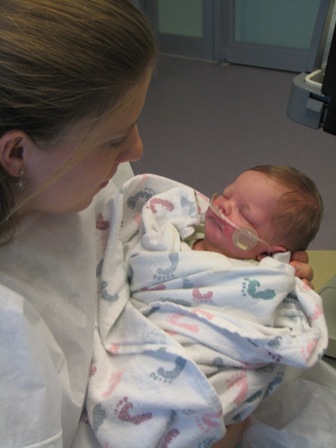 Mom and Lance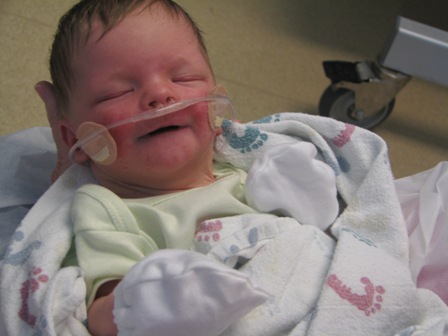 And here's a little smile! He's such a cutie!