Back in April, a generous friend offered to watch our kids overnight so we could getaway and relax a bit before the baby comes. After tossing around ideas, we settled on some new territory to explore – San Marcos. We found the cutest little Air B&B and a few things to do, packed our bags, some games and a good book and headed out!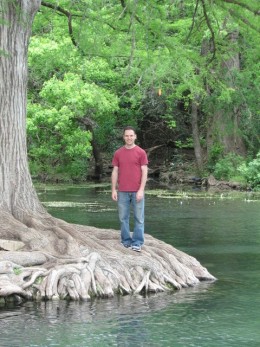 The first day we ate at a cute Italian restaurant and spent the afternoon strolling the river.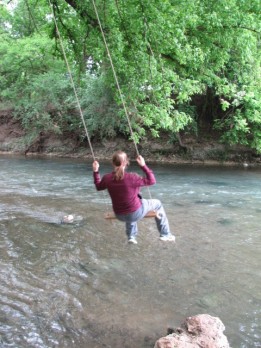 We found a fun swing and waded around a bit. We debated if we should try tubing but the weather was on the chilly side.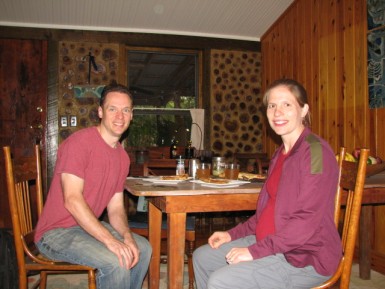 The B&B was cute and well stocked. We cooked a pizza and played some games then retired early.
Brian was up before 6 the next morning, eager to get a start on the day. The niftiest disc golf course was a mile down the road and rain was in the forecast so he wanted to get there before it started. We were the only ones on the course.
It was set up more like a putt putt for disc golf. Pictures of some of the more unusual holes: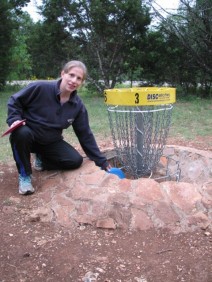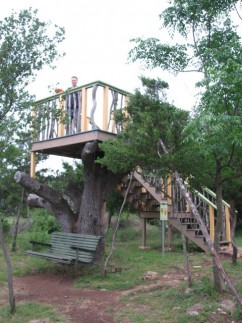 This putt started on a platform and you had to land on a marked "island." If you missed, you had to shoot standing on a boulder dubbed "the rock of shame."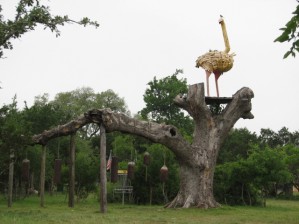 Odd?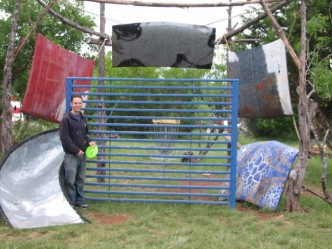 Brian's favorite hole – try to ricochet off the car hoods into the basket.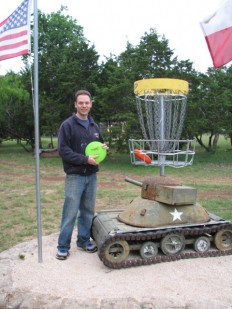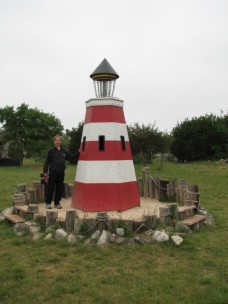 Basket at the top of the lighthouse.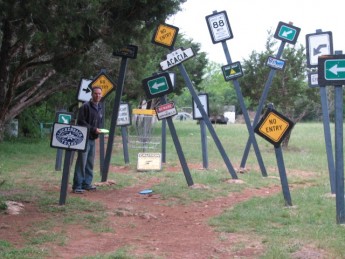 Which way do you throw?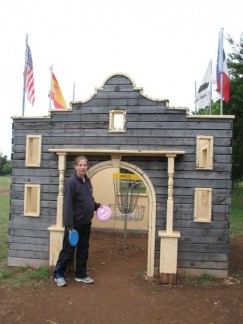 Last hole – the Alamo!
We played the course several times and quite enjoyed ourselves. Back at the B&B we did some stretching then fixed a delicious lunch before heading back towards home. A local museum on LBJ and some Mexican food for supper finished up our getaway.