The kids needed to be active and the weather was hot but somehow water play was "boring." So Mom decided to put a little excitement back into the slip n slide!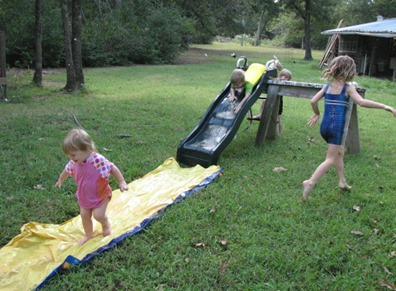 Enter the "slide n slide!"
This proved to be just the excitement needed!
Getting a drink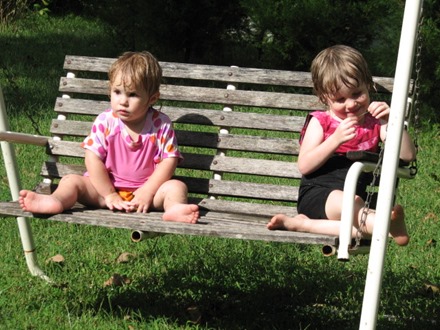 Flora and Iris warm up in the sun.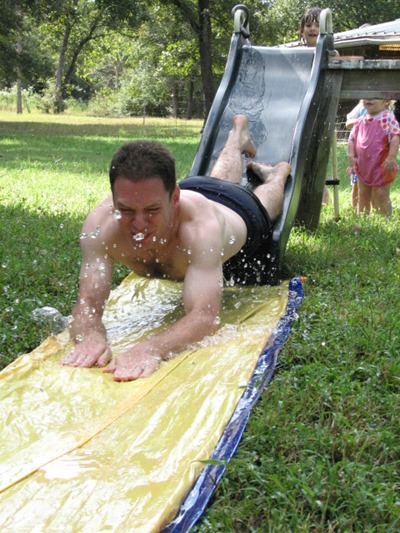 Dad comes out to play and things get turned up a notch.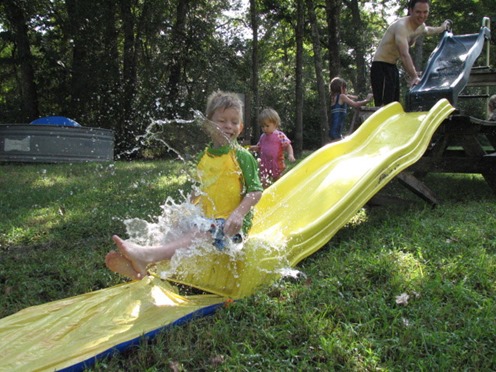 Enter the triple slide!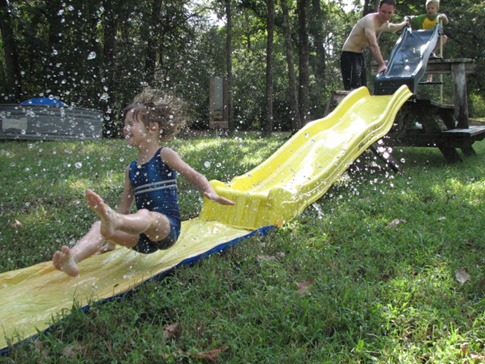 A little more speed and you catch some air at the end!
When bed time rolled around there was no protest – mission accomplished!