I thought our readers might like a little background on our baby's name.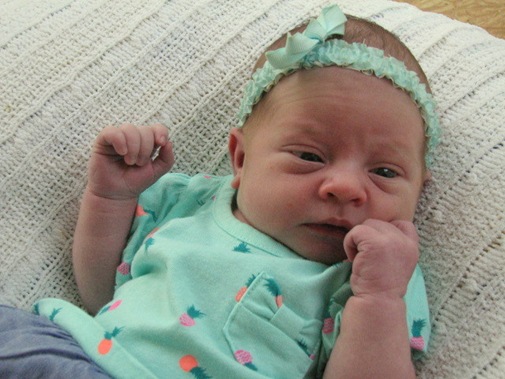 Skye Kristine Cahill
The heavens declare the glory of God, the skies proclaim the work of His hands. Psalm 19:1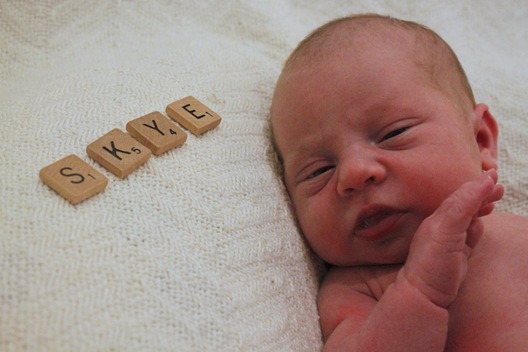 The sky is always changing. Whether regular blue, a moonlit night, a beautiful sunset or a gathering storm, each phase shows the glory and might of the Creator, God. Our prayer for Skye as she grows and changes, is that the sunny days and the life storms would also bring glory to the One who created her and loves her.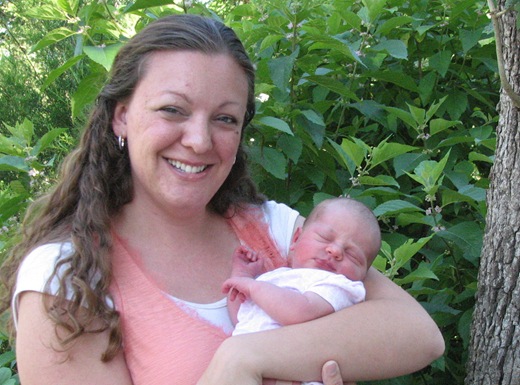 Kristine is a new friend on the horizon of our life. Her family and ours have been put together with beautiful timing. She has blessed Amy with friendship, help, encouragement and love all through this pregnancy and played a crucial role in the birth of this child.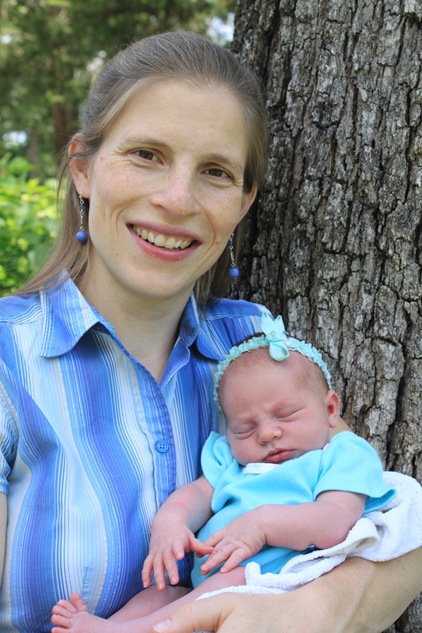 Happy mother with her little girl.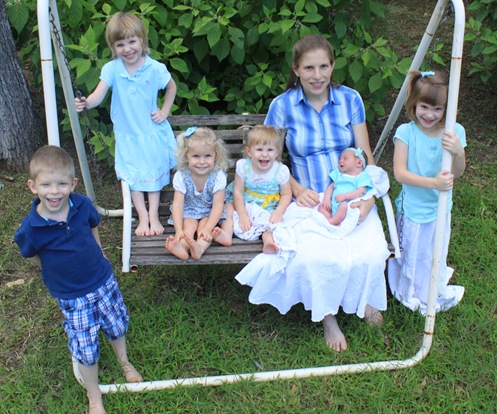 The growing clan. The kids enjoy their new sister, giving her a cuddle and exclaiming how she is so adorable!