My sister, Lori, and her husband Jonathan came for a visit last weekend. Here are some of the highlights!
Lance got his birthday present from Gammy – a fire hat! He also got a box of raisins from Aunt Lori and proceeded to eat the entire box upon opening. Ivy tried the big slide at the park – exhilarating.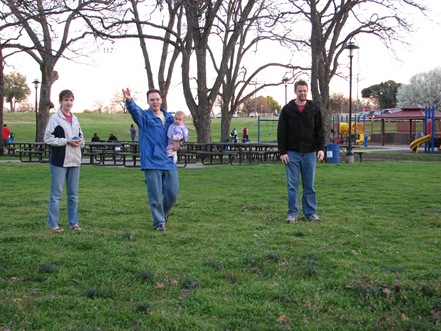 We played Bocci while grilling a fajita feast! L&J won – though it seems Brian has a handicap…
Went to the Stockyards on Monday. Lori took this shot of me and the kids. (note Ivy eating the rocks)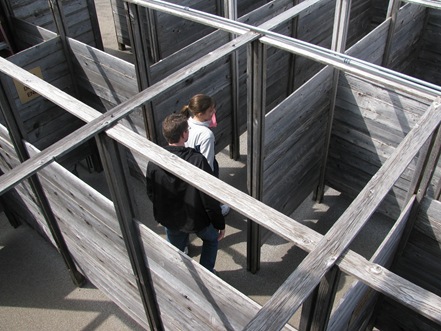 L&J had couple bonding time trying to race through a huge wooden maze.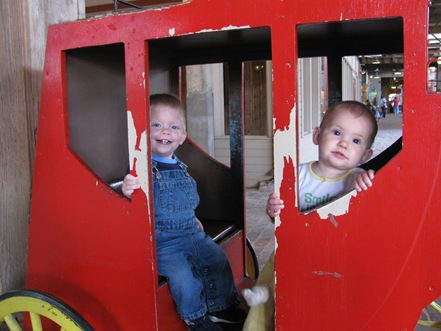 The kids whiled away the time in a stage coach. Almost couldn't get Lance out when it was time to leave!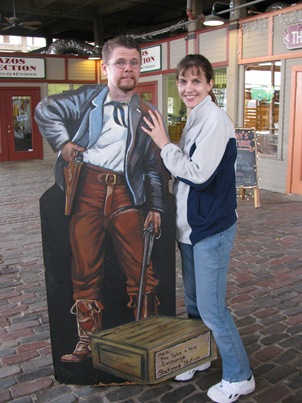 Lori picked up a cute cowboy who was hanging around the depot. Just needs a hat and he'd be perfect.
Next stop: Botanical Gardens. Got a sisters shot and a rare one of Amy up a tree. We explored many forgotten trails.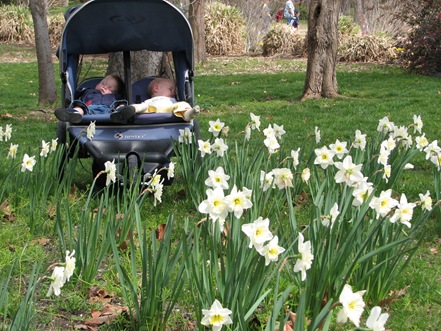 The kids enjoyed the outdoors immensely and were the only ones not worn out by the end of the trip.
We had a great time visiting and talking, playing and laughing. I love family.
Looking forward to another visit and a birthday party this weekend!