We are at my parent's house for Christmas vacation. Today, cousins Connor and Abbie came over to play so we decided to build a fire.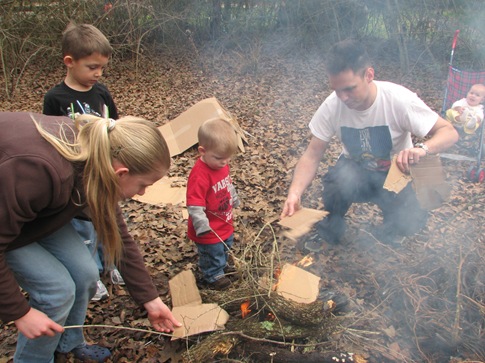 Lance enjoyed throwing sticks at the fire. He would go way off, find a special leaf and bring it back for the fire. While burning some tomato vines we used a sheet to make smoke signals.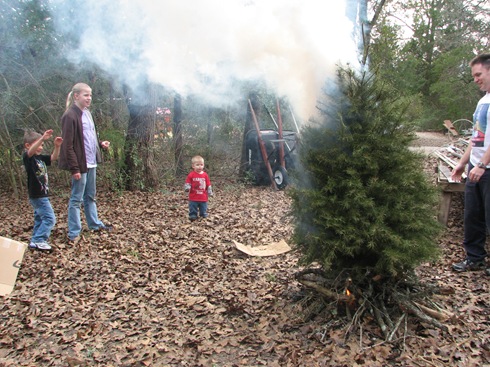 Once we had a good fire we had our traditional burning of the Christmas tree.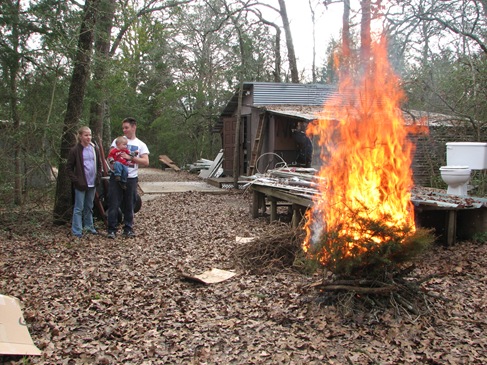 Everyone stood at a safe distance to watch. Lance was a little scared.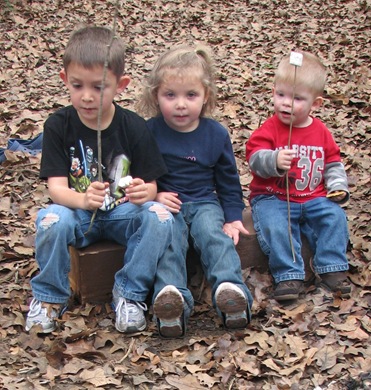 Now what should we do with all these coals? Roast marshmallows of course!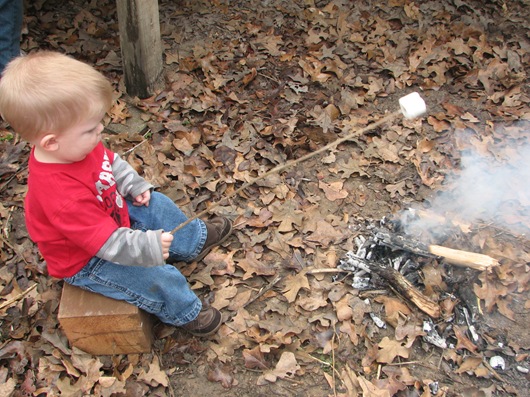 We pulled out a few sticks to make a small roasting fire for Lance.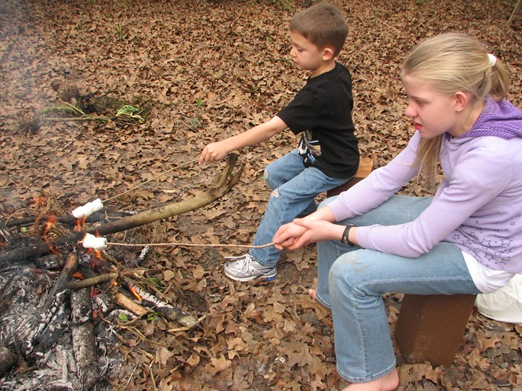 Katie and Connor sit at the big fire – Connor one-ups Katie in the marshmallow dept.
After getting the boys situated I turn around to find Abbie trying to load five "march-messos" on her stick!
Mmmmmm-mmmmm goood!