Yesterday we took a walk to find a rain puddle.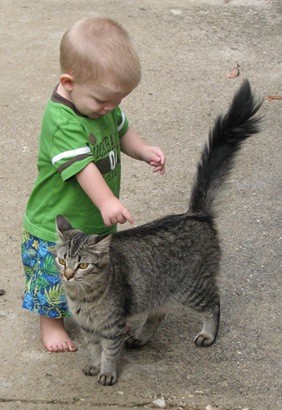 On the way he met a friendly cat, found a blue bottle cap,
checked out the air conditioners and said hi to the maintenance man.
We finally found some puddles left from the mornings downpour.
On our way back there was an incline and Lance had to practice a little….
looks like the skill still needs some work.
He ended the walk on a happy note however with a warm chocolate chip cookie from the office.