In our household I tend to be an idea generator and Brian tends to be the working force that makes it happen – we're a good team that way. Well, I had this idea that it would be "fun" to train for a race with the kids. We looked around at several options and settled on the tried and true Blue Bell Fun Run. For about two months we walked and ran down our dirt road, slowly increasing distance. The goal was that the oldest five could at least walk the whole distance with the bigger ones able to run while Brian and I trained for the 5k. Skye and Garrison completed many miles in the stroller and Brian built up his upper body pushing them. Not every training day was golden and happy – we had tears and grump and even I wanted to skip some days – but Brian saw us through and we all benefited. The best part was the building of our family as we pursued a goal together and celebrated each other in our efforts. I love what we were able to give the children in learning to stick with something hard and experience the feeling of success that comes from discipline.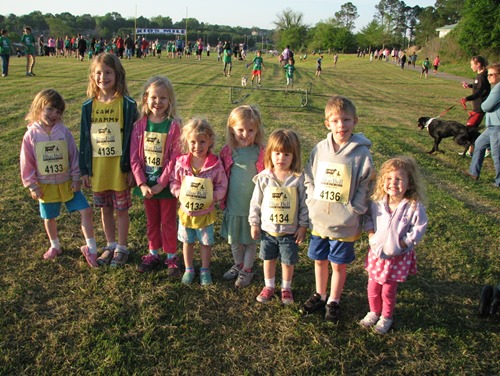 Cahill and Cook cousins on race morning.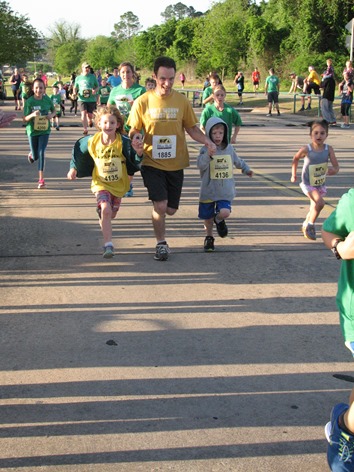 Lance, Ivy and Dad finishing up the 1 mile – just under 10 minutes!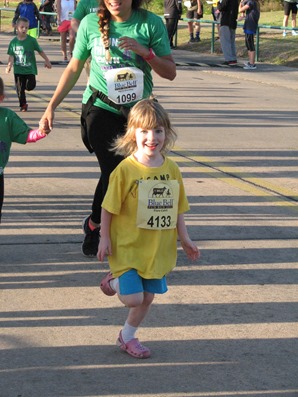 Flora follows close behind the oldest two.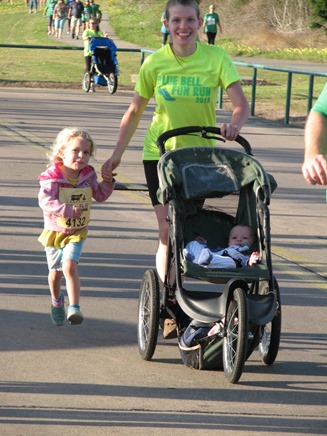 Aunt Katie and Bruce kept up with Eden who ran the entire way!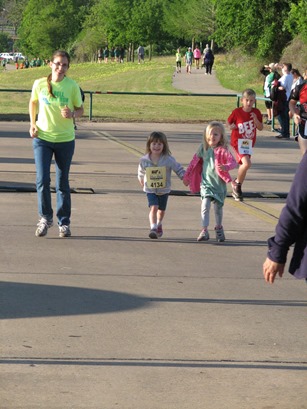 Aunt Lori brings in Iris and cousin Alexa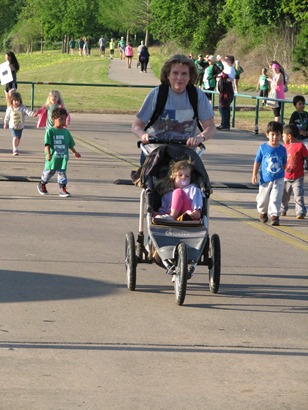 Even Grammy gets in on the race!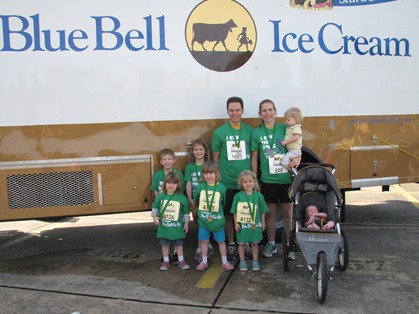 Our family of runners! (medals were for participation). Brian gets the athlete award by running the kids mile and then pushing a stroller while running the 5k with me! Of course, what makes this a true 'fun' run is the free ice cream at the end! Way to go team!