The kids and I prepared a baseball themed evening to share with Dad!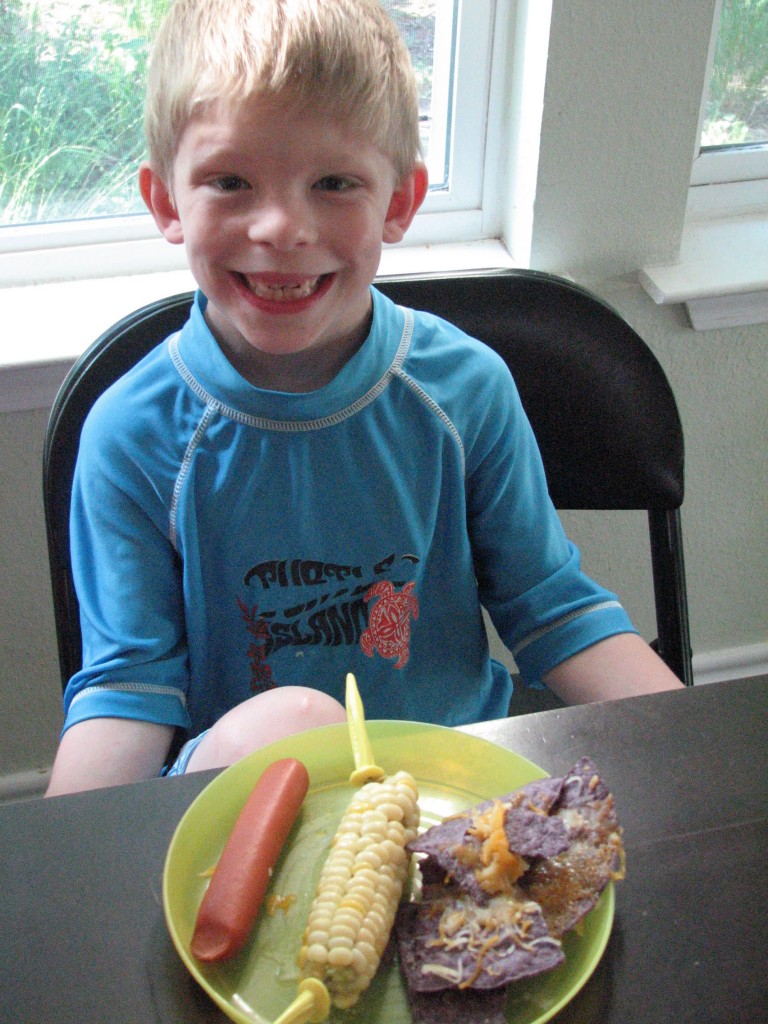 We started with ball park food – nachos and hot dogs..and corn (because that's our most recent garden harvest and we needed to eat it). And yes, all of my kids eat a plain dog with no bun.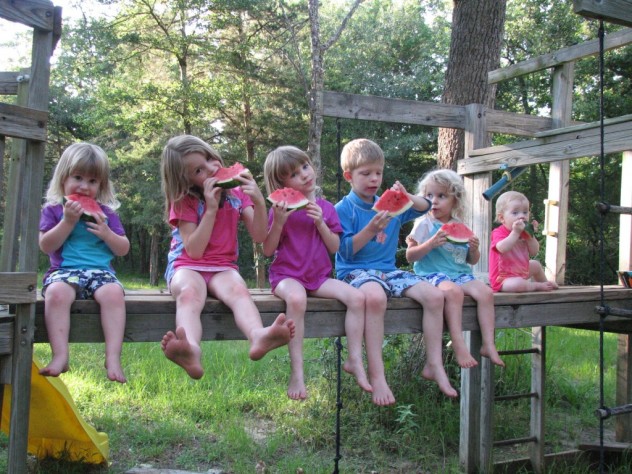 Next up was a watermelon seed spitting contest! When I announced it, all the girls said "ewww" but Lance flashed his famous grin. Daddy was the hands down winner though (they are sitting on the bridge of our new play set).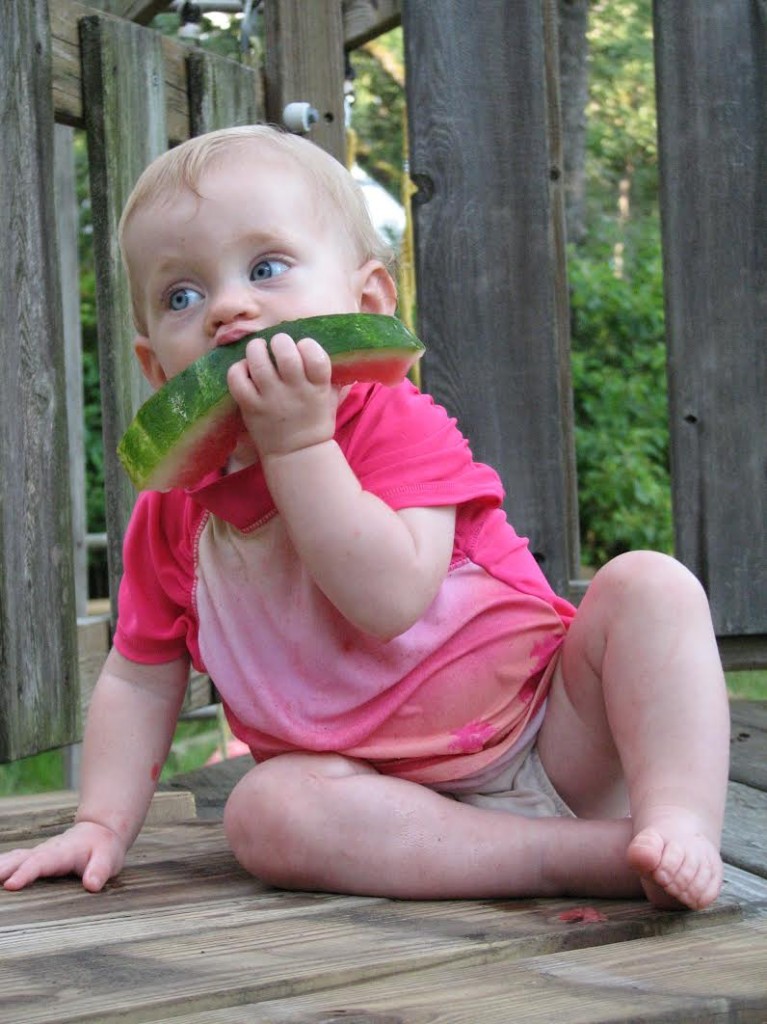 Skye won the 'most juice' contest. This baby loves watermelon!
And now time for the game – water baseball!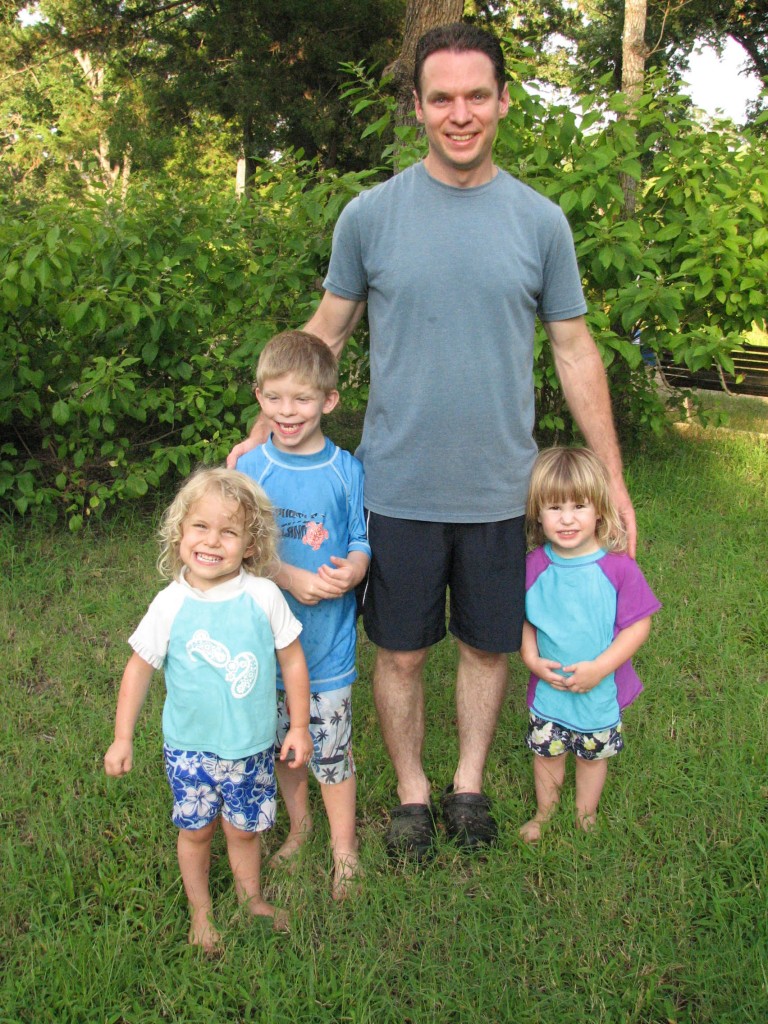 Team Blue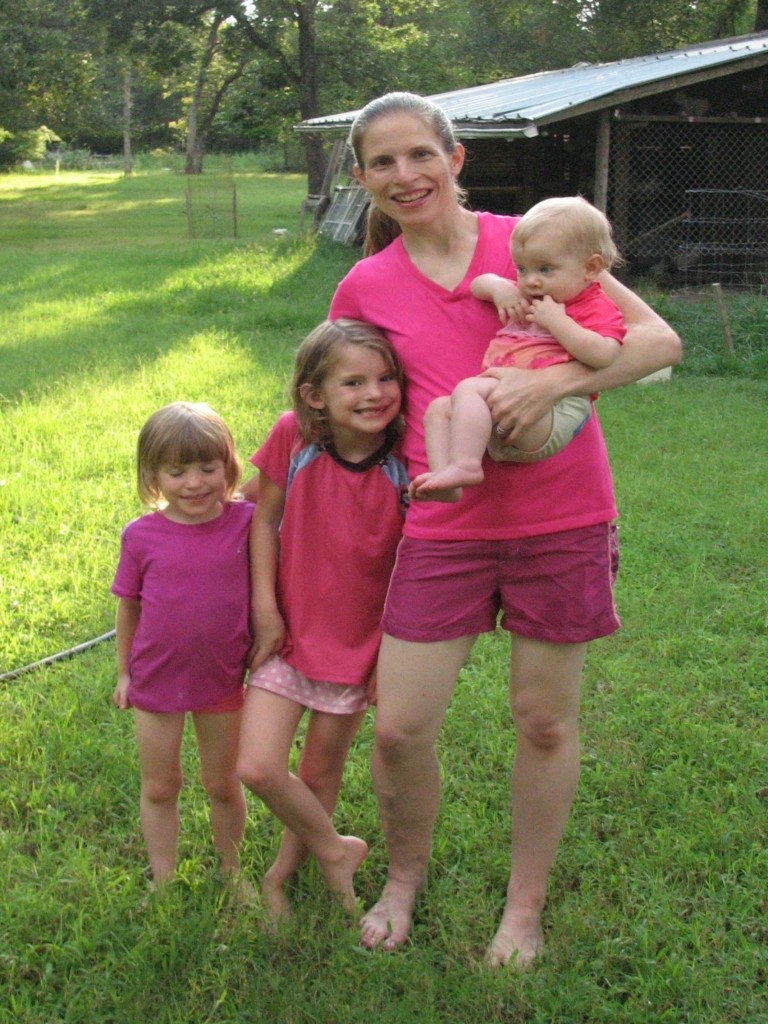 Team Pink!
Mighty Casey up to bat!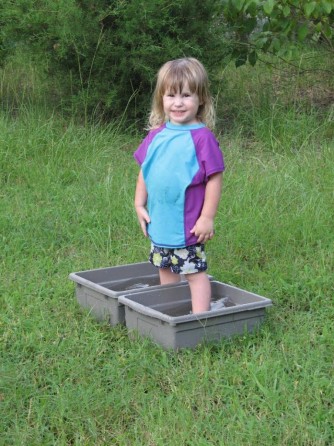 First base was a foot in each bucket of water.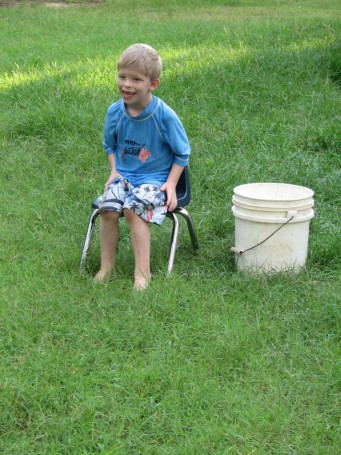 Second base you had to sit on a water balloon.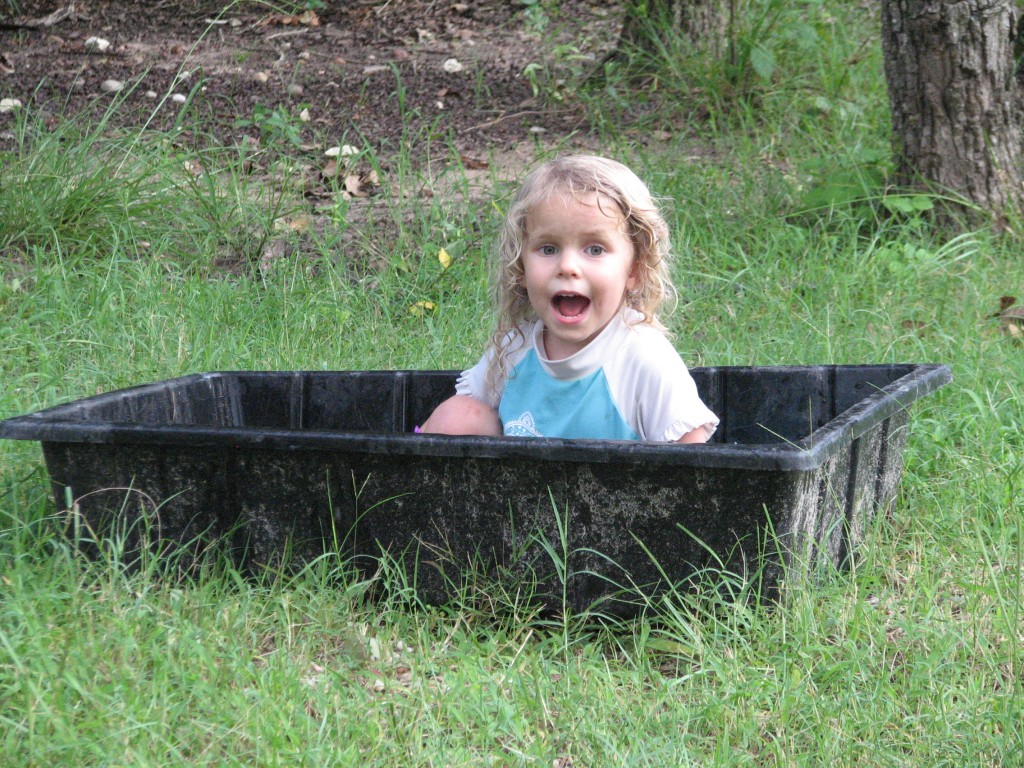 To be safe on third you must be sitting in the pool of water.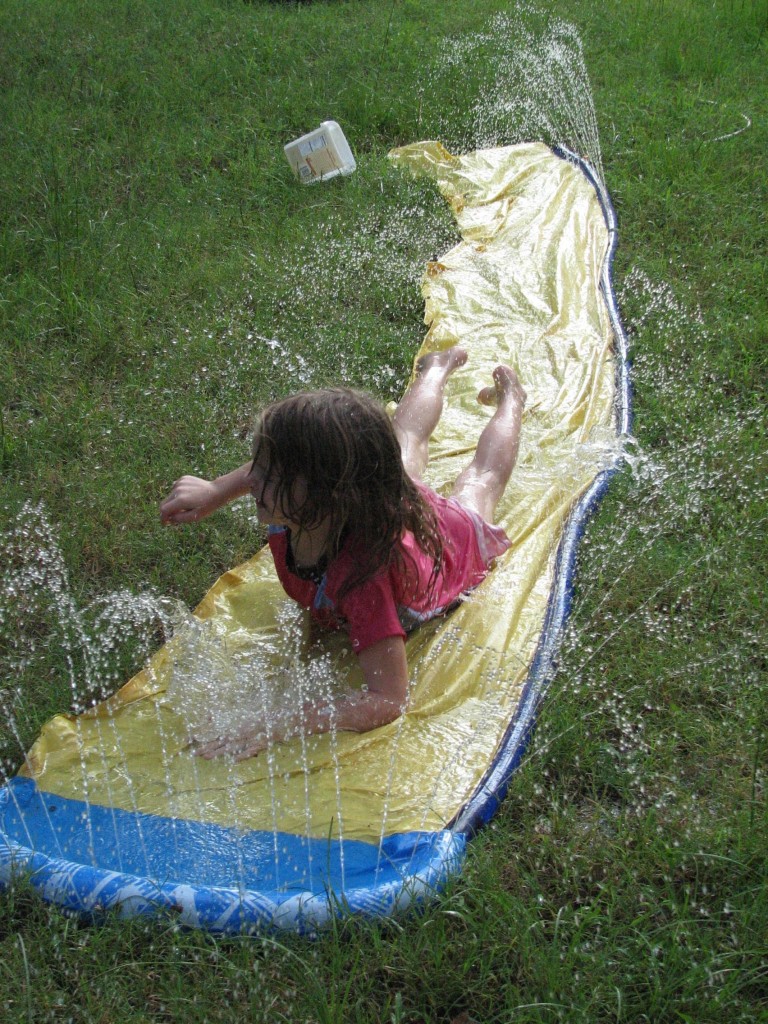 And then a slip 'n slide into home!
After trying to coach them through one inning we just lined them up and let them bat and run. We would chase them with the ball and attempt to tag an out just to put a little thrill in the game.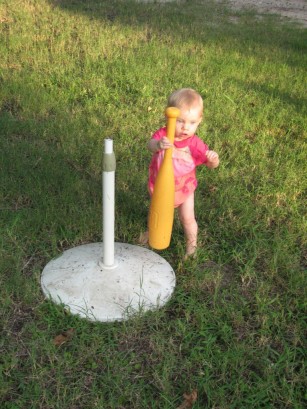 Pinch hitter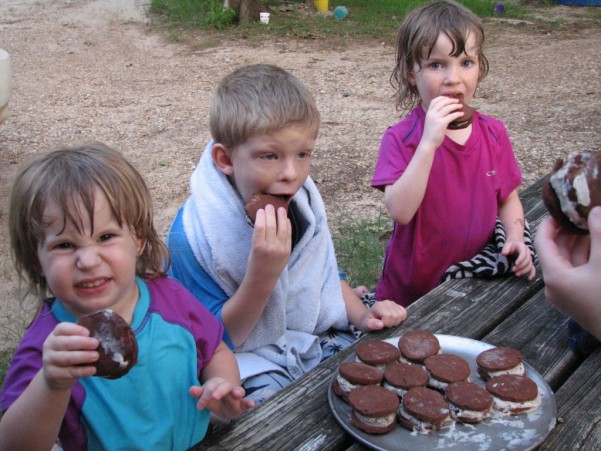 We finished the evening with home made ice cream sandwiches! Flora told me she has a lot of pictures in her mind from tonight – this is how they describe memories. I think they had a good time.