Three couples made a rendezvous in the mysterious swamps of Caddo lake. Converging on a rustic hideaway house, they made plans to explore the remote regions of the swamp in search of wildlife, secret pathways and adventure!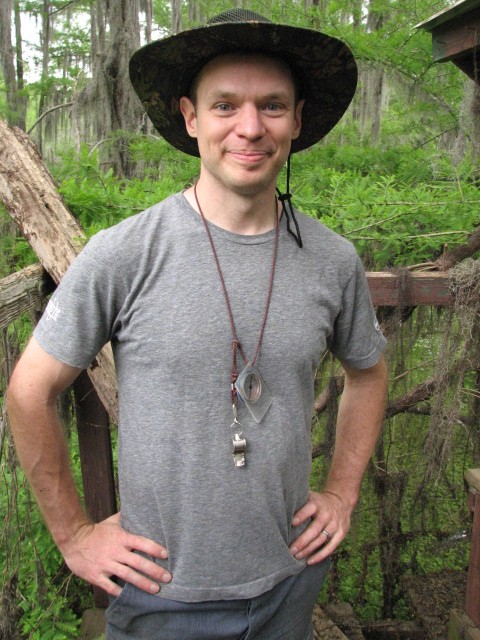 Leader of the expedition (and the most good looking I might add).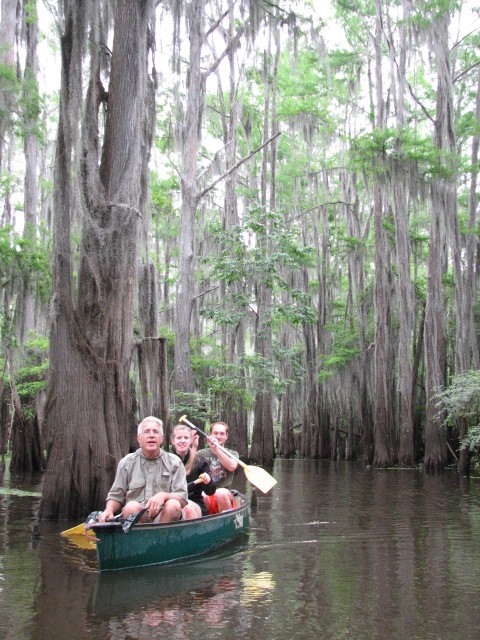 Early the next morning the group set out by canoe (for added stealth and to test stamina), drifting through the mossy trees.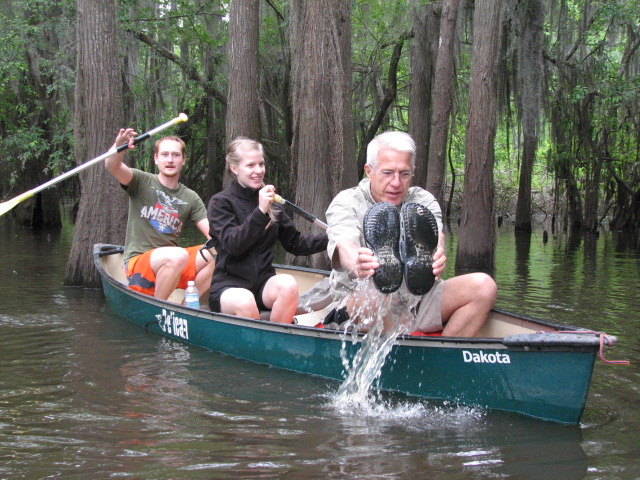 The journey was perilous – leaning too far, hitting a tree and one crew almost became alligator food! Quick thinking from the bowman and progress was restored.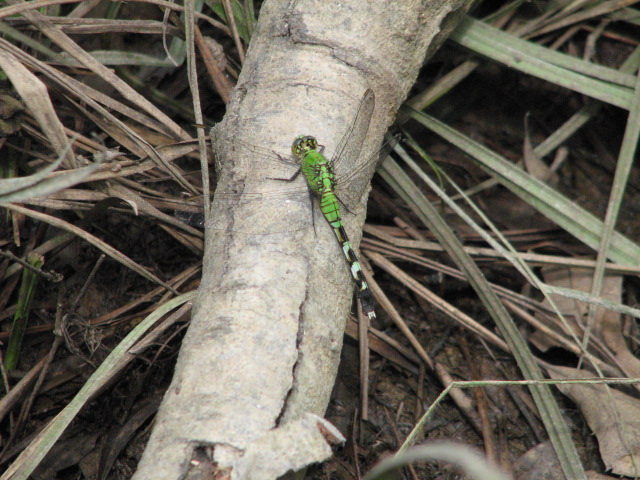 Encountered brilliant wildlife on a dreary island of mud and discovered an ancient ritual of eating lunch while standing.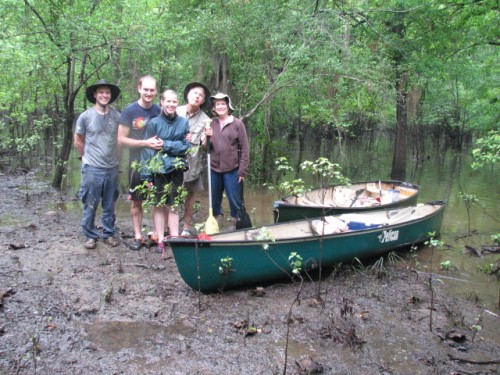 Nothing daunted, this crew was eager for more!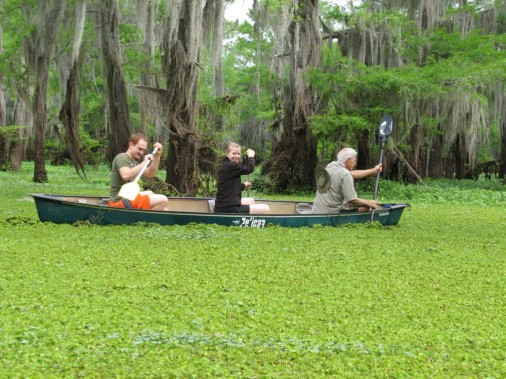 And more is what they got! Their destination lay just on the other side of a deceptively benign looking lake weed. Green tentacles pulled at the hulls, releasing their grip for a few moments as the paddlers hacked away, only to grab on again. But our explorers fought bravely and  inches of progress were won.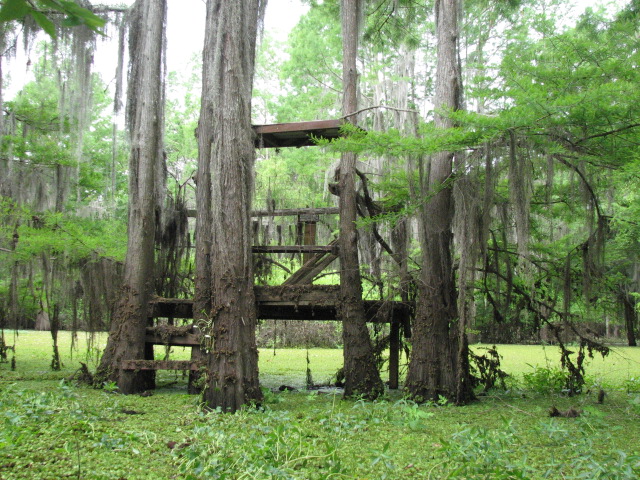 A hideout was discovered! Seemingly abandoned….probably due to the lake weed.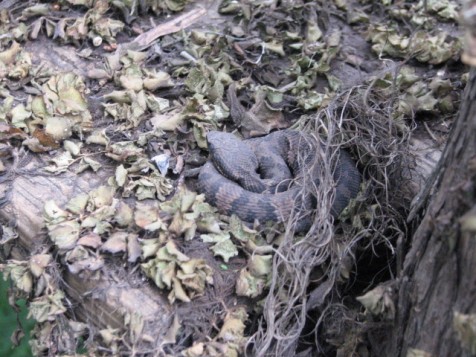 A quick exploration revealed that it was still being used by a hideous villain!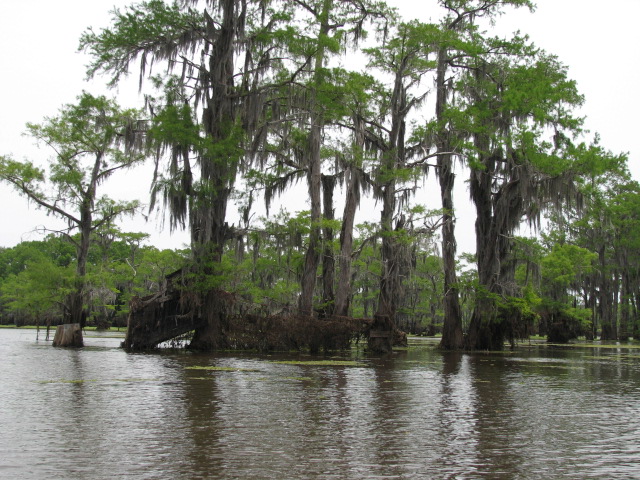 Back on open water, more duck blinds were discovered and explored – most, reassuringly deserted.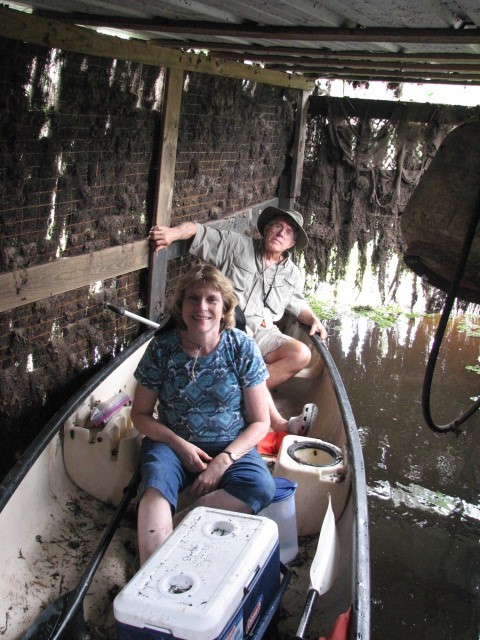 This fearless team pulled up inside one and took a respite from the sun…and from paddling. Don't worry – 5 hours down, only four more to go before we reach home!
After a long day of pulling oars (or paddles) our heroes ate a hearty meal and turned in early.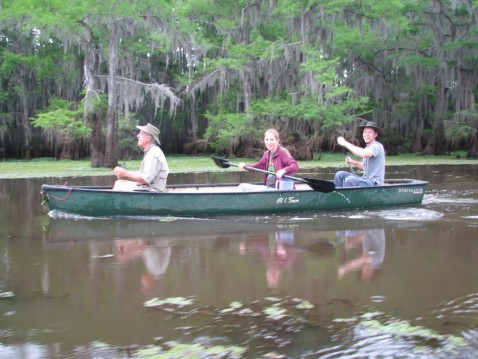 The next morning found them back out on the water.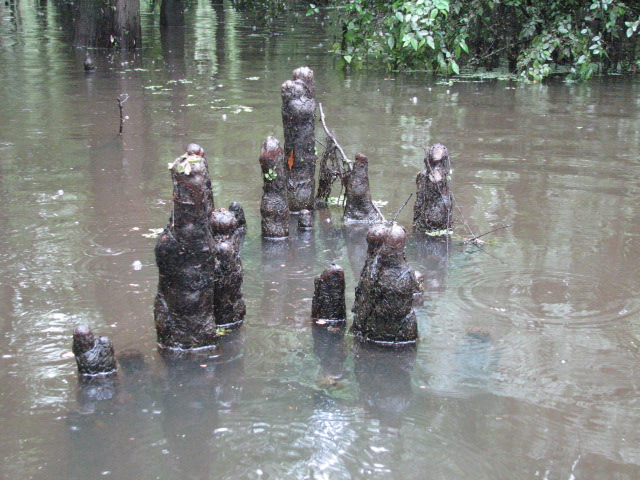 While weaving through dense trees in shallow water, a retirement plan was hatched by the senior crew member – making creches out of cypress knees. These seemed representative of another crew members family – Dad, Mom and all their children! Think it will sell?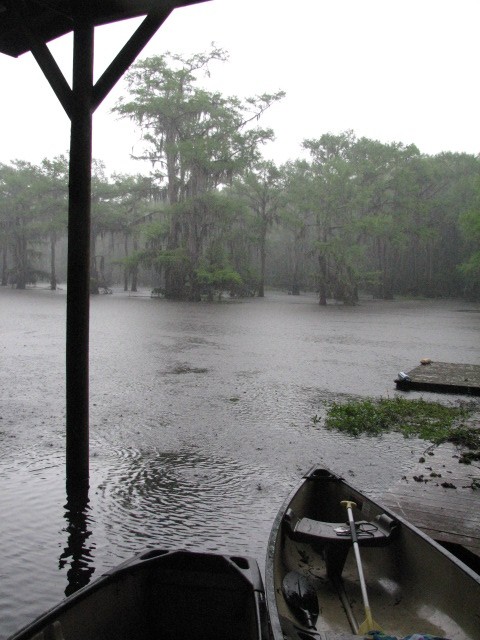 Halfway around Horse island (though no horses were spotted) it began to rain. Over an hour from home port and out in the middle of nowhere, things seemed rather grim. Suddenly out of the grey appeared a covered boat dock, just large enough for two canoes and their passengers! An early lunch was enjoyed as they waited out the weather.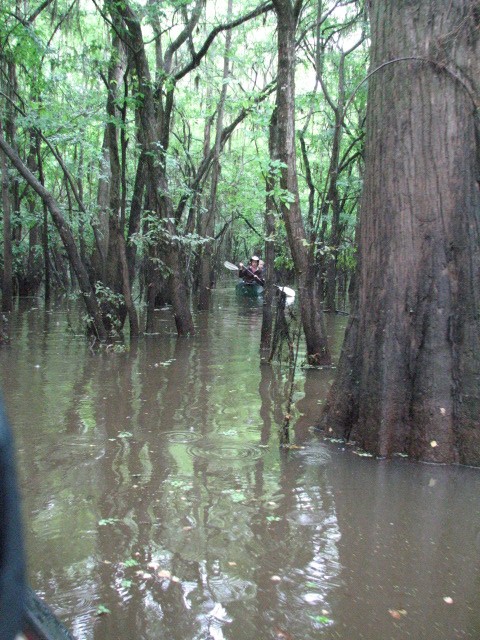 As the rain let up the crew packed up and made for home! Around Horse Island and through a densely treed inlet, navigating by a track phone GPS….which is fortunate, because instinct would have had them lost forever.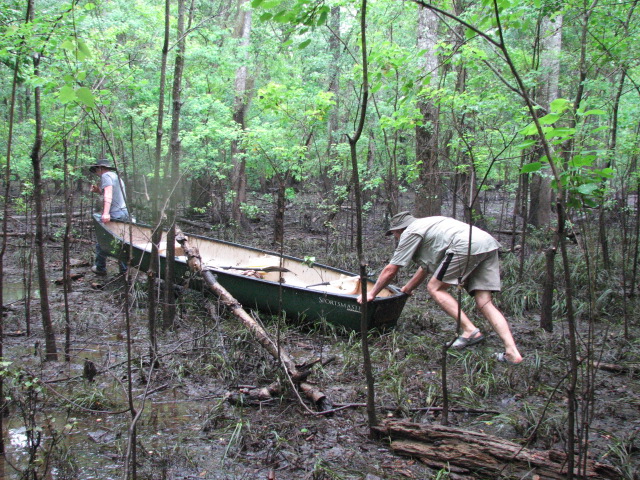 Land was found, a short portage across a strip of land separating the wilds from civilization and this cold, tired crew was home. Hot showers, warm drinks and dinner await!