Yesterday we had a cold front blow in with snow and ice. It's 18 degrees as I type and our sliding glass door is frozen shut. Brrr!!!
I spent most of yesterday baking in an effort to warm the house but later that afternoon I bundled up the kids to go and explore the ice.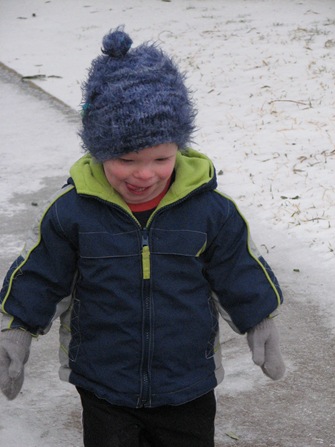 Lance thought it was great fun to have his feet slip and slide – especially if I was holding his hand so he wouldn't fall. We also enjoyed watching the cars attempt to park on a small incline; tires spinning helplessly as they lost ground.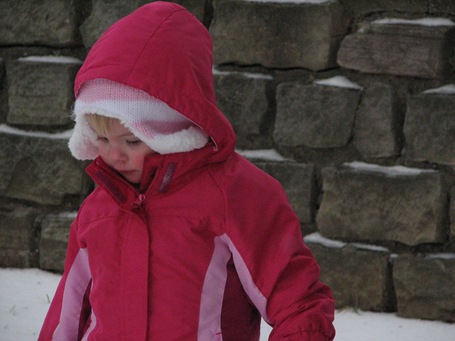 Ivy took the experience in her typical straightforward way. Caution is not her middle name and she didn't want to hold my hand. Fortunately she had enough clothing on to pad her falls.
Back inside I searched about for something to slide on. I found a cardboard box that had formerly served as a "tunnel" and set about converting it into a toboggan.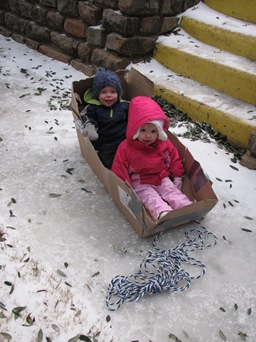 Duct tape held things together while clear packing tape served to make the bottom slick as…well, ice!
Riding in a sled is cold even if it is fun. So we warmed up with some hot chocolate and remembered why we don't live any farther north than Dallas!