Lance's 11th birthday is upon us! It is becoming apparent that he enjoys a good physical challenge. Last year it was nerf war games and this time around an obstacle course!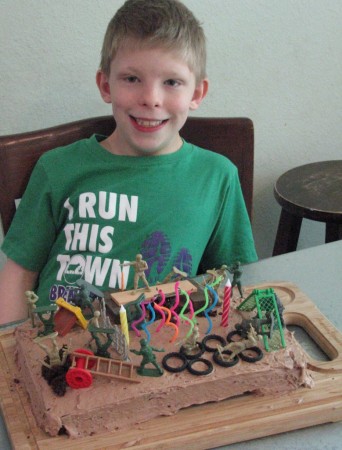 He also asked to design his own cake again. Ivy baked it and he set the figures – looks like this mom is almost out of a job!
It rained hard the day before, so it turned into a type of mud run, but that didn't seem to phase the participants.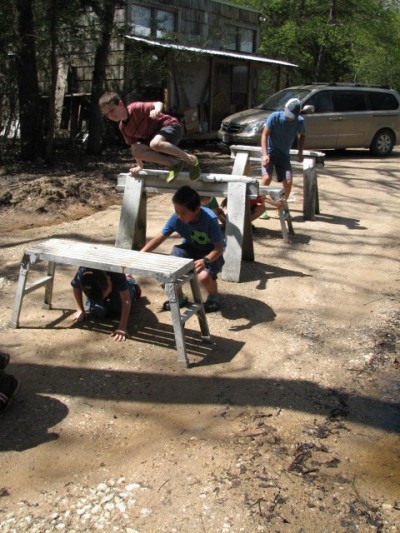 We took the whole group through it once, then set them in teams of two and timed them.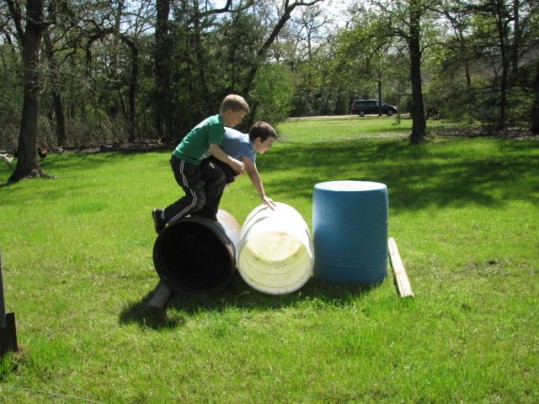 We used whatever we had around to build obstacles. From empty barrels…
…to piles of logs…..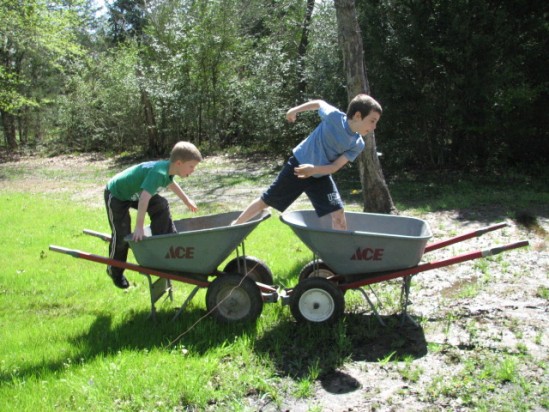 …and even some wheelbarrows.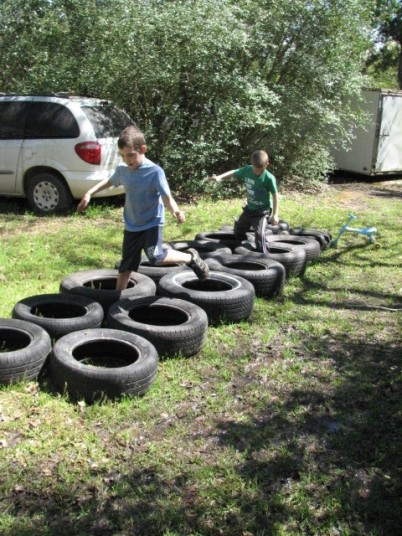 Happily, my neighbor had a bunch of tires and let me borrow them.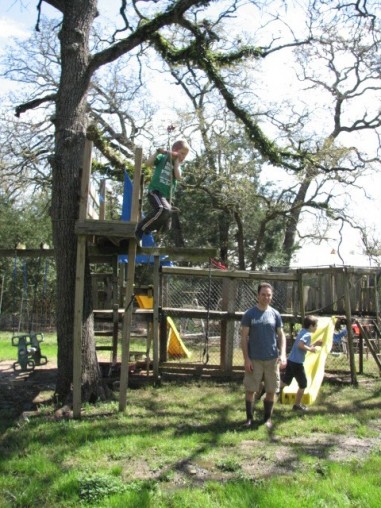 Since we ran it across 3 properties, we were able to take advantage of existing obstacles like our zip-line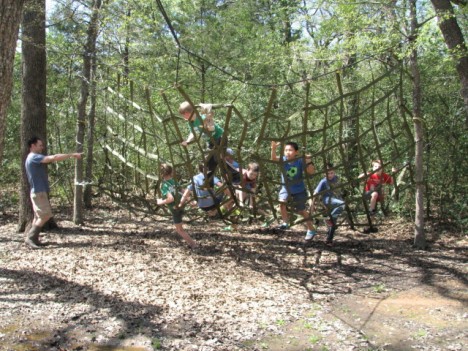 and my parents cargo net.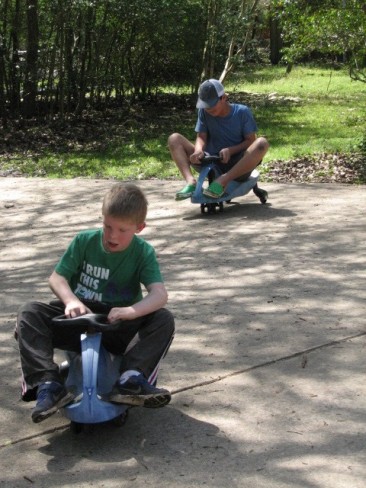 We even borrowed my sister's riding toys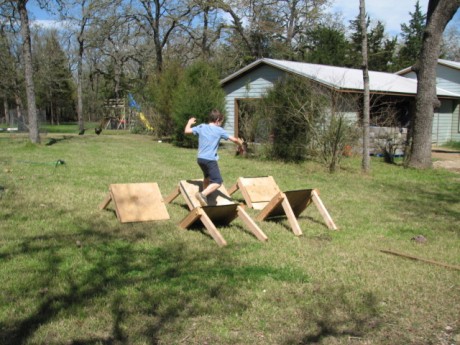 We borrowed and reinforced some ninja jumps from another birthday party….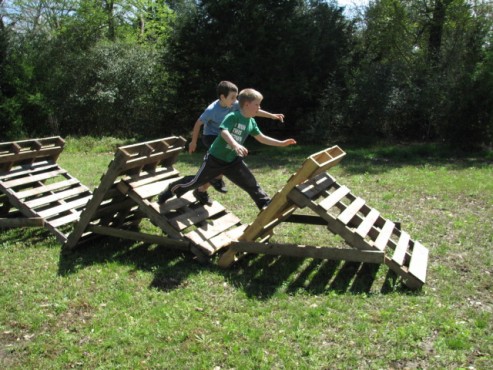 …and a few pallets took care of the rest!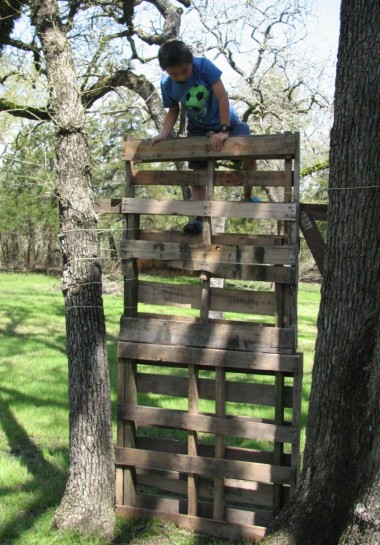 A good time was had by all and we sent them home dirty and worn out!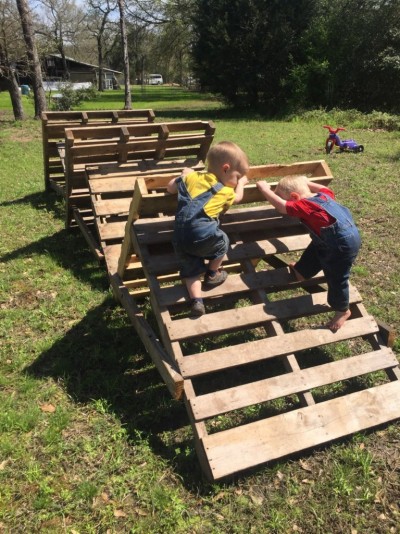 The up and coming boy cousins took their turn running the course.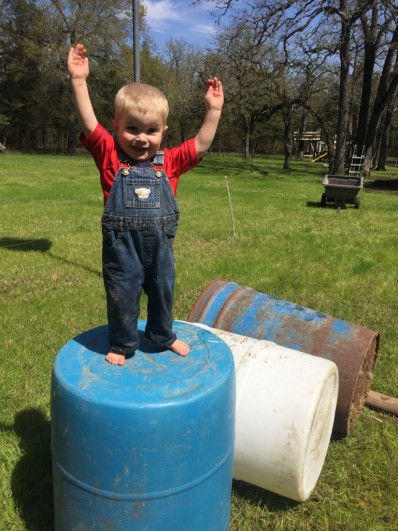 And judging by their enthusiasm, we'll be running a similar birthday party in a few years!