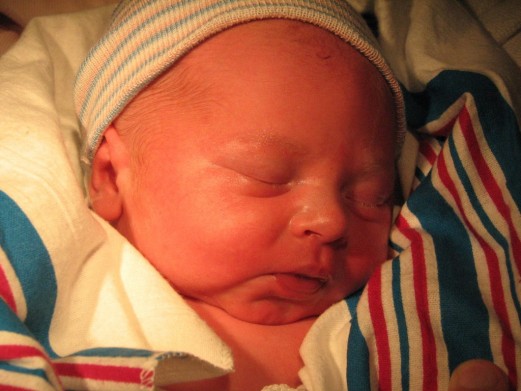 Ryder Kevin Cahill
Ryder: Mounted Warrior
Kevin: Gentle, one who is kind to his brother; Brian's brother Kevin has made a big investment in our family and Ryder is named after him.
No weapon that is formed against thee shall prosper; and every tongue that shall rise against thee in judgment thou shalt condemn. Isaiah 54:17
Born: June 20, 2018 at 6:00PM
Weight: 7lb,13o
Length: 19 1/2in
Delivered by Brian's dad, "Papa Doc"
Hymn: Power in the Blood
Would you be free from the burden of sin? There's power in the blood, power in the blood;
Would you o'er evil the victory to win? There's wonderful power in the Blood.
There's power, power, wonder working power, in the precious blood of the lamb.