Our newest arrival,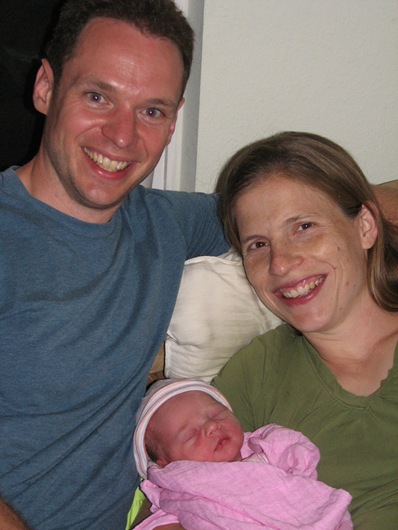 Miss Skye Kristine Cahill!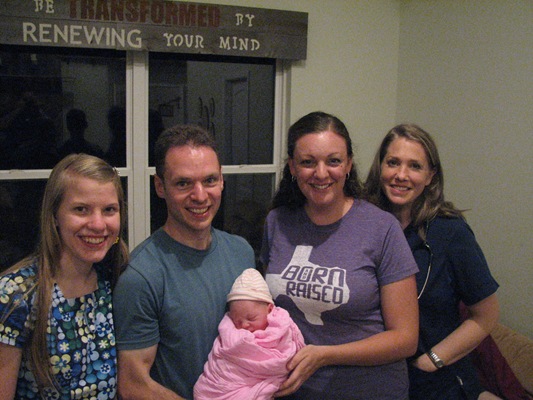 Skye alerted her mom that she was coming in the wee hours of Saturday, May 30th, but dawdled about coming most of the day. She got serious starting around 4:00 that afternoon and made her appearance at 5:38 pm. Her Daddy handled a somewhat hasty entrance like a pro, assisted by her Aunt and a good friend. The midwife arrived in short order and quickly made sure all was well.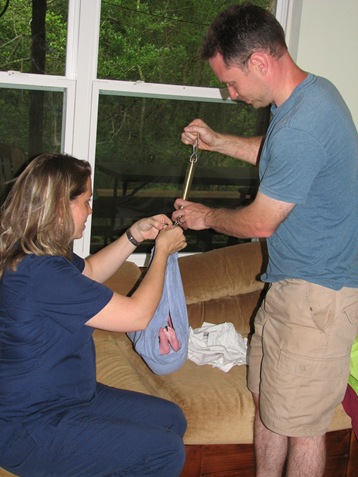 Skye weighed in at 8lbs. 4oz., our heaviest baby yet! She measured 21 in. long and has a distinct Cahill look about her.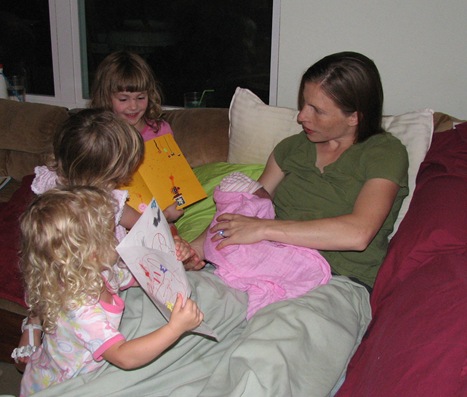 Skye was much anticipated and enthusiastically welcomed by her siblings.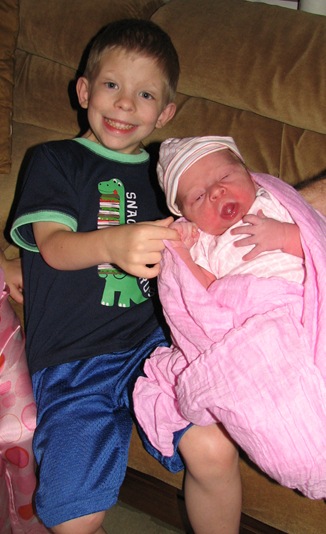 Even the one that prayed for a brother was glad to see her!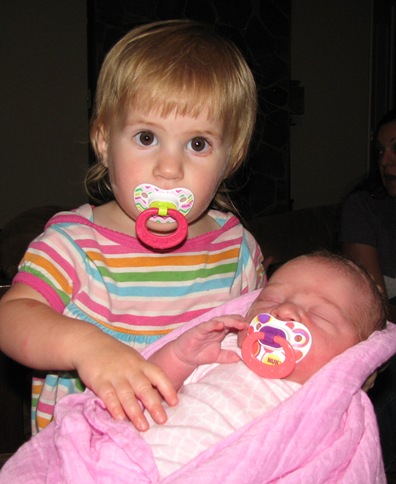 Iris enjoyed having a pacifier buddy.