The other day I was talking with my Dad and we happened upon the subject of retirement and how the asset of his land was important to him.  And he's right, there is a lot in the Bible that places importance on the Land God had given to Israel and how it was to be passed down from generation to generation. Their property lines among the heathen were a tangible reminder of God's promise that He would give them an eternal home.
The following day another aspect of my Dad's heritage descended upon his land – his children's children: 11 of them so far. (posed in birth order)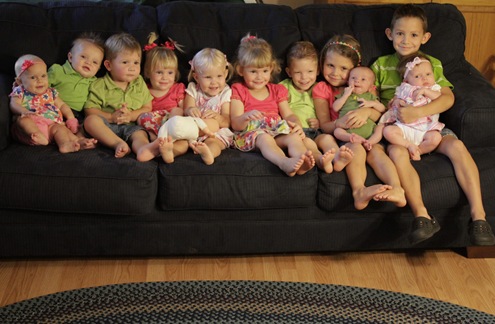 If my Dad's retirement doesn't take affect until he reaches heaven, he will have the greater joy knowing that his efforts to raise 8 children have made a lasting heritage.
The children and who they belong to:
My brother – the first born son: Connor, Abbie, Parker (ready for action!)
Me – the second child: Lance, Ivy Flora and Eden. (the girls didn't care for this pose)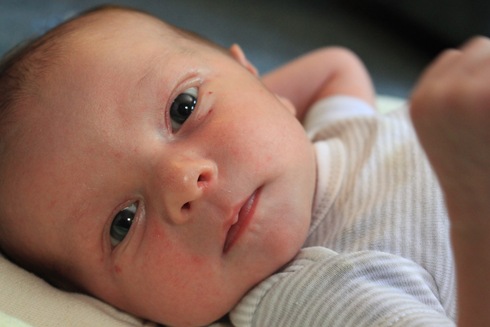 My sister's son: Peter (the newest)
Children of the fourth born: Jenny and Alexa (they waited until last for their photo session)
Their reaction on learning there would have to be a re-shoot when their smiles were better.
Son of the second son: Gregory (a man's man)
In Jeremiah God asks: How shall I put you among the children and give you a pleasant land, a goodly heritage?
The answer: You shall call God "My Father" and not turn away from Him.
My Dad must be following hard after God to be put among such a crew!