After a slow, somewhat "gentle" labor, little Eden was delivered into her father's arms at 7:23 PM, March 24 2012.
A tiny, little thing, she measured the smallest in length of all our children so far (18.5 inches long).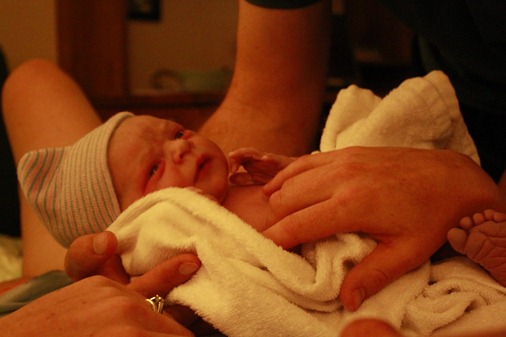 Eden surveys her new world – I hope she's happy with it because she sure seemed anxious to be here. She came about a week early (a first for me) and moved around a lot during labor, trying to find her way out.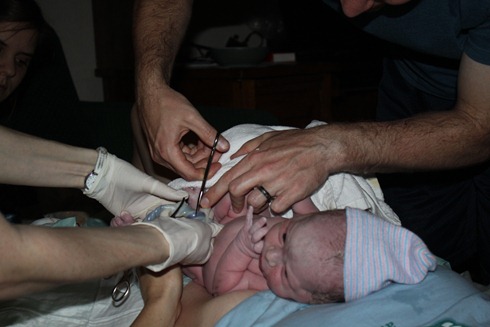 Daddy cut the cord and Eden officially became her own little person.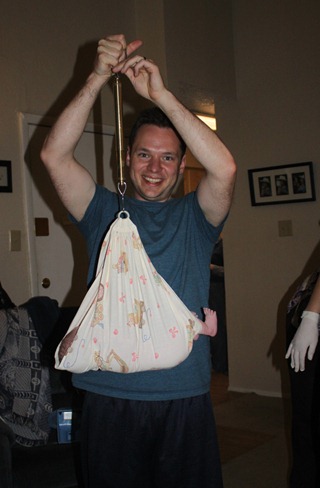 Despite being small, Eden weighed in at a healthy 7 pounds 7 ounces. She's a compact, stocky little girl with lots of wrinkles and little chubby thighs (another first for my children).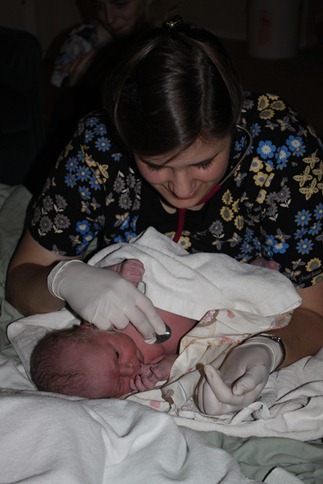 Our midwife, Lisa, checks the stats and Eden finds her thumb.
Daddy substitutes a pacifier – determined we won't have another finger sucking baby.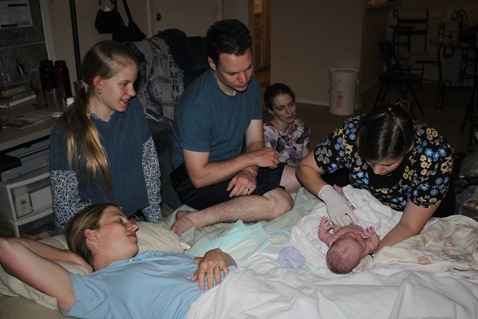 All's well that ends well. Everything checked out for both baby and Mamma. Things were cleaned up and everyone got a good night's rest!!