My mom and sisters came up for a visit over Spring Break. Taking advantage of the extra adult help, I planned to throw Lance a birthday party while they were here.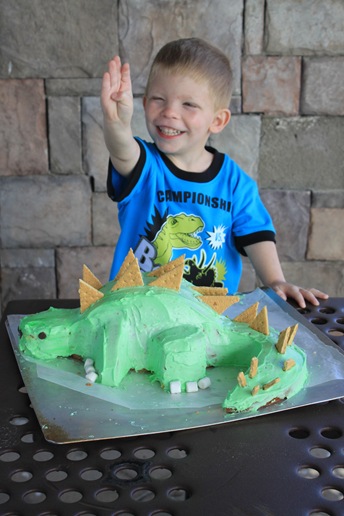 Lance flashes his perfect grin, celebrating four years with a green dinosaur cake.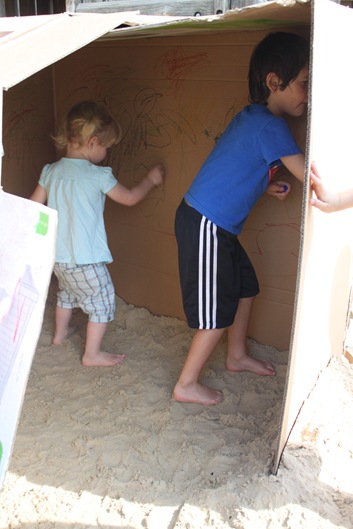 The first activity was making "cave drawings" inside a box. It was funny to hear a dozen crayons and markers simultaneously rubbing over the ribbed cardboard.
Lance loved this activity and stayed at the task longer than any of the other kids, taking pains to decorate the outside as well.
Next was a pre-historic fossil dig! The previous day we had made a coffee dough and pressed plastic bugs and such into it to make "fossils".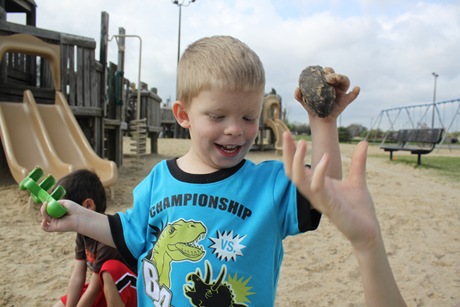 Lance finds a dinosaur egg!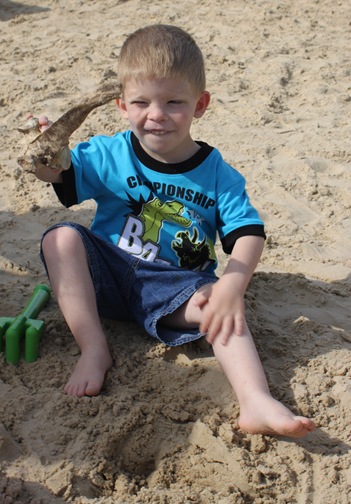 Grammy also brought some real dinosaur bones (cow bones from the back pasture).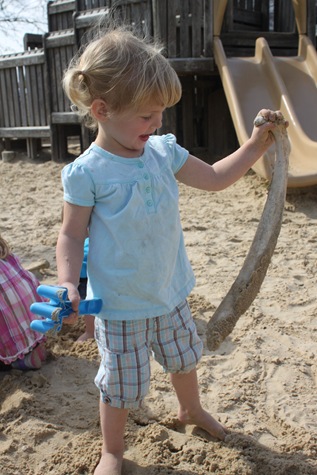 This very much impressed the kids!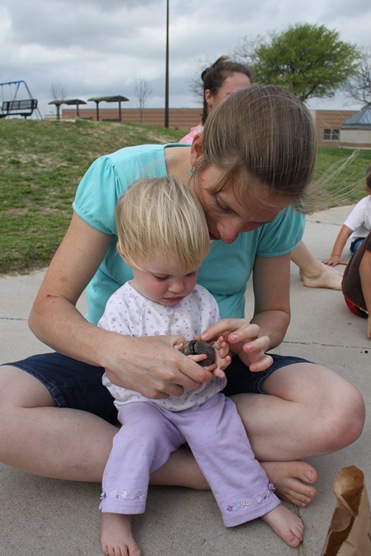 After everything had been found, re-hidden, and found again, we proceeded to crack open the dino eggs.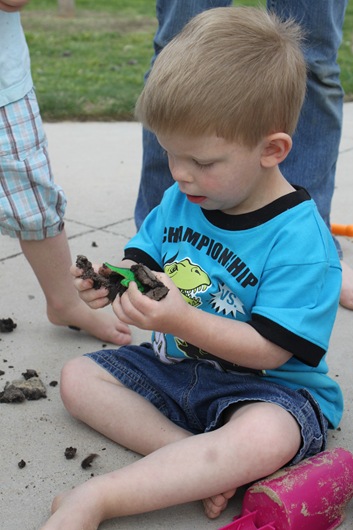 What was inside?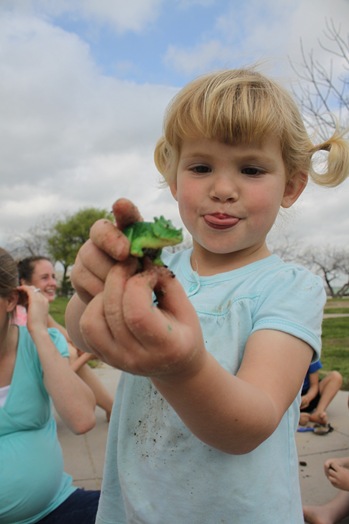 Baby dinosaurs of course!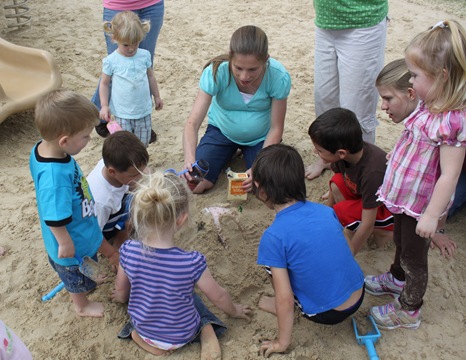 The kids piled up a mountain of sand and we had a baking soda and vinegar volcano! Must have been quite a turbulent time for the dinosaurs because there were multiple eruptions on several mountains.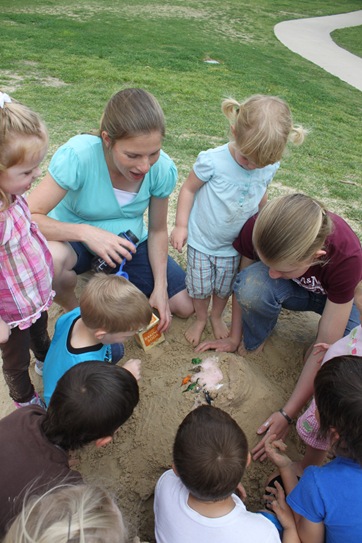 It became quite a status symbol to have your baby dinosaur engulfed in hot lava.
For lunch we had stegosaurus sandwiches – each mom preparing one for their kid – along with "lava juice" (red koolaid).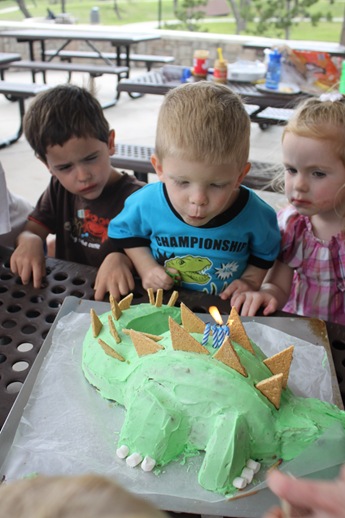 Then came cake and presents. Funny thing about the candles, it was super windy but once we got them lit, Lance could hardly blow them out!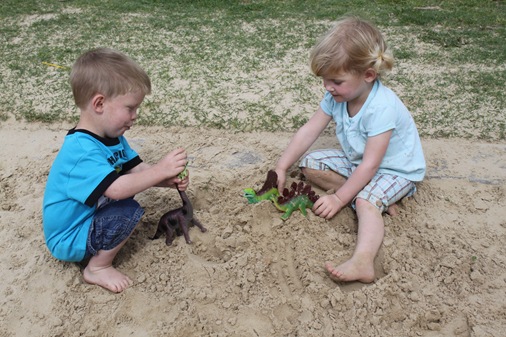 Aunt Katie gave Lance some toy dinosaurs. He and Ivy played with them for over an hour while we sat around and talked until naptime.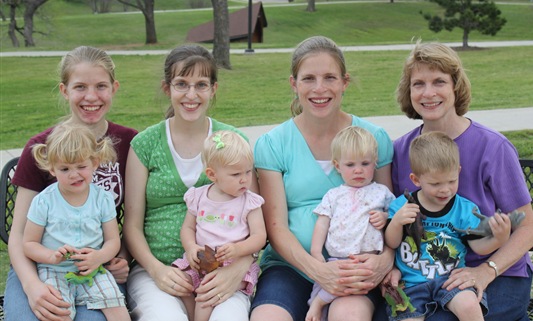 Thanks to my mom and sisters for all their help making a fun day for a special little boy!